As International Friendship Day approaches, friends in the UAE are gearing up for a unique and exhilarating way to celebrate their bond – The Smash Room. This out-of-the-box concept offers an adrenaline-pumping experience, providing the perfect opportunity for friends to de-stress, bond, and have a blast like never before. With special discounts on their Euphoria and Ecstasy Packages, The Smash Room beckons all friend groups to join in for an unforgettable day of smashing and laughter.
An Unconventional Friendship Day Celebration
On July 30th, The Smash Room invites friends of all sizes to experience the thrill of smashing items with a 15% discount on the Euphoria and Ecstasy Packages. Gather the whole squad and get ready for a bonding session like no other, where no limits apply. Whether celebrating long-lasting friendships or forging new connections, The Smash Room offers the perfect activity to strengthen bonds while indulging in an adrenaline-pumping adventure.
Euphoria and Ecstasy Packages: A Smashing Good Time
The Euphoria Package offers guests the chance to smash 25 glass items, 1 CPU, and 1 printer for just AED 299 per person, while the Ecstasy Package includes 15 glass items and 1 CPU for AED 199 per person. The smashing experience promises to be a cathartic release, allowing friends to let go of stress and enjoy the thrill of shattering glass together.
Advertisement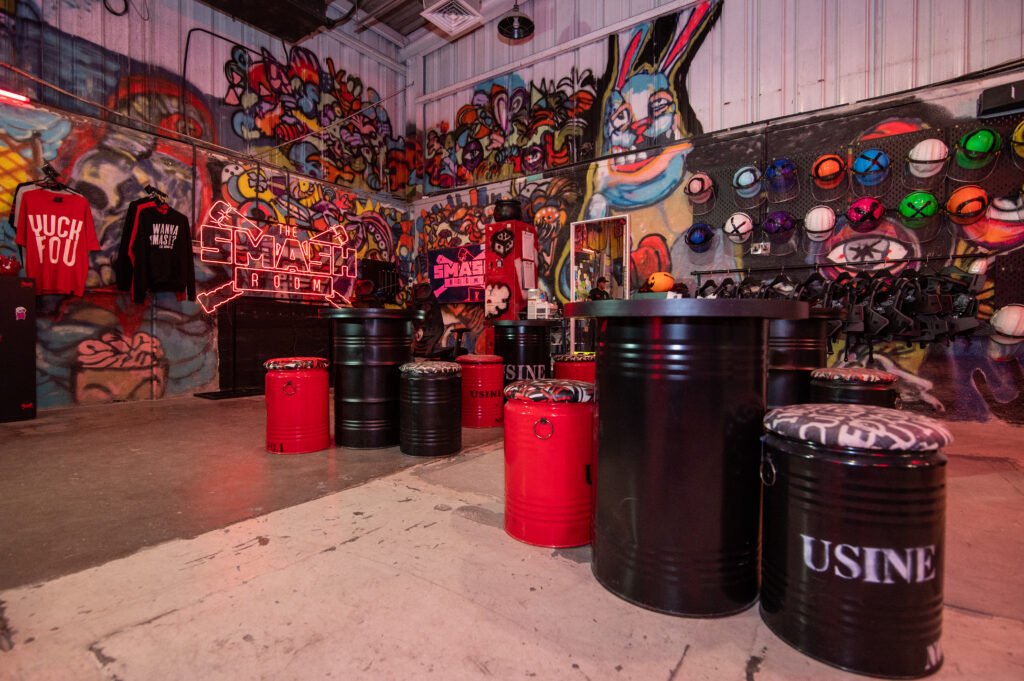 Unwind at The Smash Room Café
In addition to the smashing fun, The Smash Room's new franchise location in Abu Dhabi boasts its very own "The Smash Room Café." For those seeking a moment of relaxation between exhilarating sessions, the café offers a variety of mocktails and specialty coffees. Guests can unwind with a refreshing drink and be entertained with the latest Arcade Games available at the venue.
A Tale of Two Cities
With its well-known branch in Dubai and the recent opening of a new franchise location in Abu Dhabi, The Smash Room extends its invitation for friendship celebrations in both cities. Friends across the UAE can come together to experience the unique thrill of smashing and create lasting memories on this special day.
As International Friendship Day dawns, The Smash Room presents an extraordinary way for friends to bond, laugh, and create unforgettable memories. With smashing discounts and a smashing good time guaranteed, friends of all sizes can join in for an exhilarating adventure. Embrace the unconventional and celebrate friendship at The Smash Room, where besties who smash together stay together.
Advertisement