In a visionary leap forward, the UAE is on the verge of introducing cutting-edge all-electric air taxis, set to redefine travel across the Emirates and reduce travel time by an impressive 40%.
Unlocking Congestion and Time Efficiency with Air Taxis
Eng. Ruba Abdelal, Chief Specialist and Innovative Mobility Expert for the UAE Government sheds light on the transformative impact of air taxis on travel. By bypassing traffic, these air taxis promise not only to save time but also to unlock congestion with zero emissions. Imagine traveling from one point to another without the hassle of traffic congestion, intersections, or waiting at traffic lights—resulting in a remarkable 40% reduction in travel time.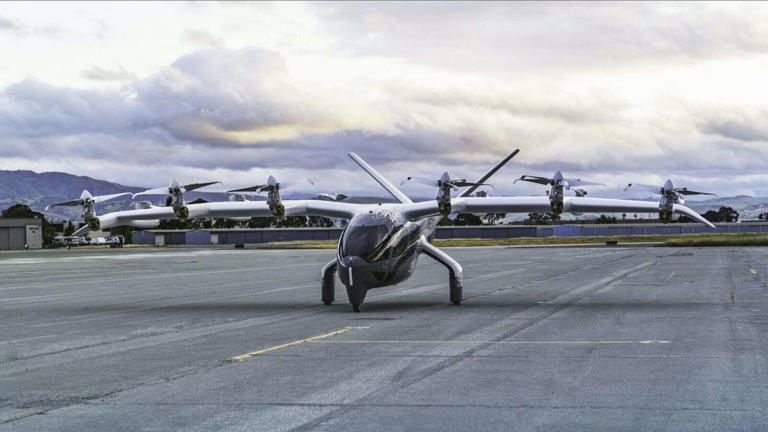 Also read: Zara At Mall Of The Emirates Unveils World's First Zara Café After Renovations
Paving the Way: Collaboration and Preparation
Omran Hassan Malek, Senior Specialist in Policy and Regulation and Advanced Air Mobility Project Manager, outlines the meticulous preparations underway for the arrival of air taxis. Collaborations with industry leaders, including Archer, have set the stage for regulations and airspace preparations starting next year. Anticipating potential resistance to this novel mode of transportation, Malek expresses confidence that air taxis will become a mainstream choice within the next five years.
Industry Collaboration and Job Creation
The collaboration between Abu Dhabi Investment Office (ADIO) and Archer, along with aviation industry frontrunners like Falcon Aviation and GAL-AMMROC, signifies a significant step forward. Abu Dhabi's commitment to being the inaugural partner for Archer's fully electric air taxi service, scheduled for a 2026 launch, is a testament to the UAE's dedication to innovation.
Advertisement

Also read: Dubai's RTA Introduces Optimized Bus Routes For Faster Commutes, Here Are The Details!
Economic Impact: Foreign Investment and Job Opportunities
Beyond revolutionizing travel, the introduction of air taxis is expected to attract substantial foreign direct investment and generate thousands of jobs in the region over the next decade. Balkiz Sarihan, CEO of Airbus Urban Mobility, emphasizes the added mobility choice that air taxis bring, positioning them as an additional transportation option rather than a replacement.
Overcoming Challenges: Safety and Specialized Requirements
While the future of air mobility holds great promise, challenges lie ahead. Borja Blond, CEO of Advanced Air Mobility Operator, highlights the pivotal role of authorities in ensuring the safety of operations. Addressing unique vehicle requirements, such as maintenance and pilot training, will be crucial for the successful integration of air taxis.
Also read: A Modern Approach: Schengen Visa Process Goes Online For Convenience, All You Need To Know!
As the UAE pioneers the future of transportation, the integration of air taxis not only transforms travel dynamics but also fuels economic growth and job creation. The stage is set for a revolutionary shift that aligns with the country's commitment to innovation and sustainability. Embrace the future—welcome aboard the era of air taxis in the UAE!
Advertisement