The UAE has always topped charts- be it for futuristic thinking or for being ranked the safest or the cleanest country in the world. The country has always put its best foot forward in staying ahead when it comes to inventing or adapting 'smart' services and technologies. In fact, Dubai recently launched the world's first robotic check-in through Emirates. And now, Abu Dhabi ranked as the smartest city in the Middle East and North Africa (MENA) region for 2023. This is the third consecutive year the capital is retaining this title. Read on for more.
Also Read: Abu Dhabi Gets Its First-Ever Plant-Based Meat Factory; Deets Inside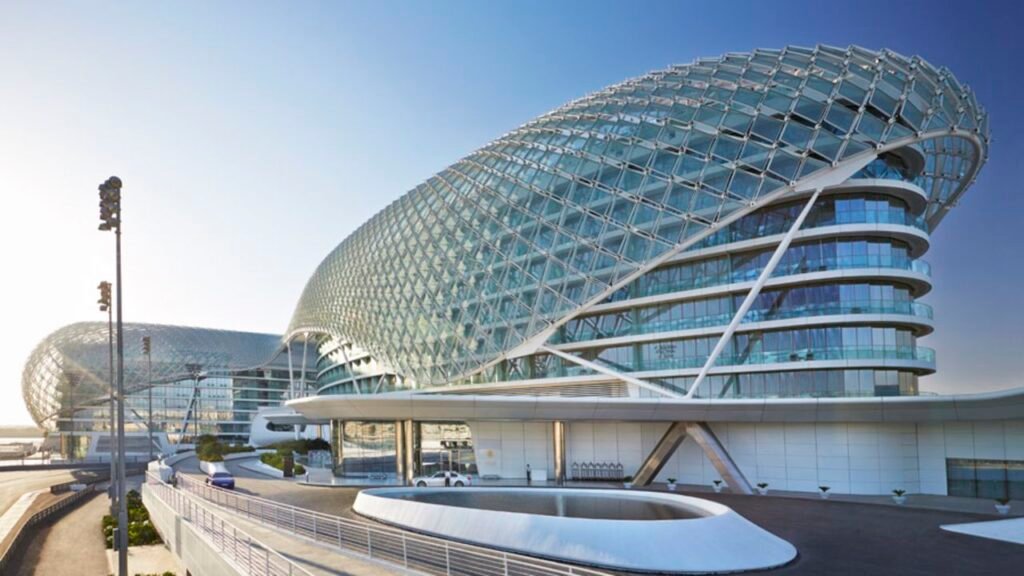 The IMD Smart City Index released by the International Institute for Management Development (IMD) in Switzerland in collaboration with the Singapore University of Technology and Design (SUTD) has ranked Abu Dhabi as the smartest city in the Middle East and North Africa (MENA) region for 2023.
The International Institute for Management Development (IMD) has released its annual smart city development study, which polled 120 residents from 118 cities around the world. Abu Dhabi surpassed several international capitals to take 13th place in the current ranking of 141 cities.
Also Read: Passport Expired? You Can Now Renew It Via The 24-Hr Service At Dubai & Abu Dhabi Airports
The study assessed current infrastructure and digital services available to residents, while focusing on residents' perceptions on government efforts in areas like health and safety, mobility, activities, opportunities (work and education system), and governance.
Mohammed Ali Al Shorafa, Chairman of the Department of Municipalities and Transport (DMT) said: "Abu Dhabi's leadership in this field is a translation of the leadership's vision and commitment to supporting the digital transformation journey and utilising it to serve the community and enhance its well-being and quality of life. Through employing next-generation technologies such as artificial intelligence and the Internet of Things (IoT), and developing smart city initiatives across various societal, service, and economic sectors, including public and smart transportation, Abu Dhabi has been able to establish itself as a smart and sustainable city, and one of the best global destinations to live, work, and visit."
Smart cities help to develop many key sectors in the emirate, such as smart transportation and the smart economy, which is based on advanced software and aids in the development of many sectors such as supply, delivery, and joint support services.
And, this is not the first time Abu Dhabi has been called out for topping charts in a particular sector. Apart from implementing 'smart' technology, Abu Dhabi also boasts pristine coastline, white sand, crystal clear water, and thriving wildlife. This is has led to Abu Dhabi's Saadiyat Island bagging the title as Middle East's leading beach destination.
Also Read: Reem Mall Abu Dhabi: Official Opening Date, Shops, Restaurants & Attractions To Check Out
Located on the shores of the Arabian Gulf, this is the perfect getaway when you're craving a Maldives-esque holiday. Apart from beaches, the island also boasts a mix of luxury five-star resorts, including Jumeirah at Saadiyat Island Resort, Park Hyatt Abu Dhabi Hotel and Villas, Rixos Premium Saadiyat Island, Saadiyat Rotana Resort & Villas, The St. Regis Saadiyat Island Resort and Nurai Island.
Furthermore, Saadiyat Island Abu Dhabi is a protected haven for wildlife and marine life where guests can witness these animals in their natural habitats. Arabian gazelles are often spotted roaming around Saadiyat Beach Golf Club and by the coast, visitors can see the endangered hawksbill turtle that seasonally nest on Saadiyat Island's pristine beach.
Additionally, the award-winning Saadiyat Island Abu Dhabi is a rejuvenating wellness destination, with premium yoga and wellness offerings. The spas across Saadiyat Island Abu Dhabi are an innovative, all-encompassing collective of health, fitness, and beauty.
Advertisement