In a captivating preview, the eagerly anticipated Abu Dhabi International Airport Terminal A opened its doors to welcome back UAE astronaut Sultan AlNeyadi on Monday. The world got a sneak peek at this modern marvel set to commence operations in early November this year.
Spanning an impressive 742,000 square meters of built-up space, Terminal A stands as one of the globe's largest airport terminals, marrying tradition and modernity in its architectural brilliance.
Abu Dhabi International Airport: Inspired by Nature
The terminal's most striking feature is its design, which mimics the undulating contours of sand dunes, capturing the essence of a "pearl in the desert." Terminal A showcases a gracefully curved roof resembling a shell, where abundant natural light and verdant spaces dominate the interior, evoking a profound sense of space and openness.
Elegance in Simplicity
Inside, symmetrical high ceilings contribute to the vast and weightless atmosphere of the terminal, with columns and arches strategically positioned to enhance passenger mobility.
Also read: Riyadh Season 2023 Welcomes Disney Castle To Saudi Arabia For The First Time
Testing the Waters
Currently undergoing a trial phase, Abu Dhabi International Airport, Terminal A is being evaluated by approximately 6,000 volunteers who are actively participating in various airport procedures, including check-in, baggage handling, security screening, boarding gate procedures, immigration, and customs. This meticulous testing aims to ensure a swift and precise experience for passengers, with a keen focus on fine-tuning document verification and customs inspections. Elena Sorlini, managing director and interim CEO at Abu Dhabi Airports, affirmed their commitment to excellence and their dedication to ensuring seamless operations at Terminal A.
Advertisement

Cutting-Edge Technology
Beyond its breathtaking design, Terminal A boasts state-of-the-art airport management technologies, such as interconnected biometric systems that promise passengers a seamless journey from pre-travel arrangements to the boarding gate. Travelers will also encounter self-service kiosks, streamlined security checkpoints, and top-of-the-line baggage handling systems.
Unparalleled Amenities
Abu Dhabi International Airport's Terminal A is set to offer travelers a host of world-class amenities, including opulent lounges, serene relaxation zones, and spa facilities, where passengers can unwind before or after their flights. Additionally, an array of retail outlets and diverse food and beverage options will cater to various tastes and preferences.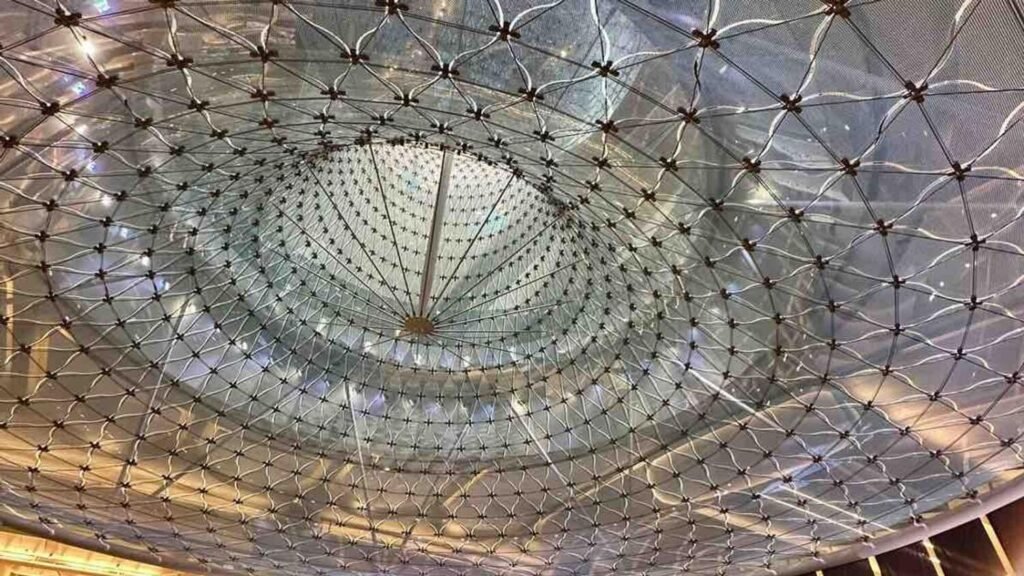 Also read: UAE Public Holidays In 2023: Three-Day Weekend Confirmed For September
Airlines Making the Move
Reports suggest that prominent airlines like Etihad Airways, Wizz Air, and Air Arabia Abu Dhabi will relocate to Terminal A, promising passengers convenience and accessibility.
Abu Dhabi International Airport Terminal A is poised to redefine the passenger experience, blending aesthetic grandeur with cutting-edge technology. As it prepares to welcome the world, travelers can look forward to an unforgettable journey marked by elegance and efficiency.
Advertisement