In a vibrant and innovative environment, over 1,400 young talents enthusiastically participated in the transformative "Your Summer with Us" youth development initiative, organized by Sharjah Youth under the patronage of the Rubu' Qarn Foundation for Creating Leaders and Innovators.
Strengthening Youth Development through Skill Enrichment and Creativity
Running for an engaging seven-week period from July 3 to August 17, this dynamic event catered to youths aged 13 to 18, immersing them in a journey where skill development meets fun. The meticulously curated program aimed to refine skills, nurture emerging innovators, and channel their enthusiasm into diverse domains such as technology, art, culture, creativity, and sports. Throughout the summer, participants embarked on an inspiring educational journey, participating in a variety of interactive programs and workshops meticulously designed by Sharjah Youth.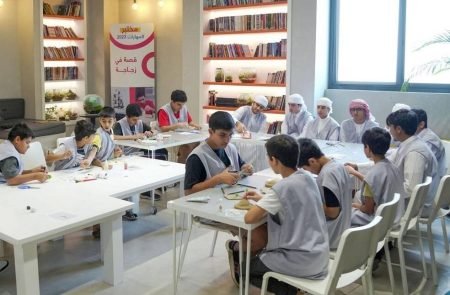 Also read: Empowerment In Action: Emirati Women's Day At The Smash Room – A Triumph Of Celebration
With a meticulously planned tapestry of 257 thoughtfully crafted activities, programs, and guided excursions, this initiative perfectly mirrors the visionary ideals of His Highness Dr. Sheikh Sultan bin Muhammad Al Qasimi, Supreme Council Member and Ruler of Sharjah, and Sheikha Jawaher bint Mohammed Al Qasimi, Chairperson of the Rubu' Qarn Foundation. Their shared vision underlines the importance of nurturing youthful potential, fostering an environment that nurtures their talents, and elevating the foundation's pivotal role in guiding youthful endeavors towards equipping them with skills for the future.
The culmination of this exciting journey took place at the Wasit Youth Centre, where a grand event showcased the outcomes of the Skill Lab, highlighting the strides made by the young members in the realm of youth development. This exhibition eloquently underscored the success of various Skill Lab programs that contributed to the participants' well-rounded skill development.
Advertisement

Visitors were treated to meticulously designed glass containers containing intricate plant landscapes—a reflection of the meticulous care and creativity invested by young talents. In addition, participants proudly displayed their craftsmanship, presenting exquisite rugs and art pieces, and showcasing their mastery in textile-based creations.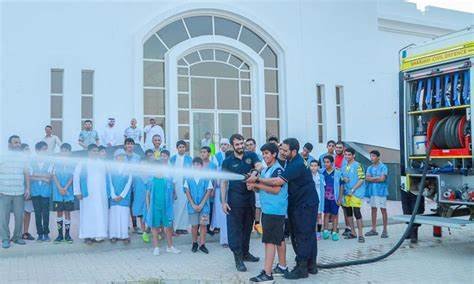 Also read: Empowering Education: UAE's Dynamic 'Donate Your Own Device' Campaign
The Youth Studio's diverse portfolio of programs extended to photography and auditory content creation, including podcasts—further enhancing the arena of youth development.
The "Your Summer with Us" initiative emerges as a resounding success, spotlighting the exceptional dedication and creativity of the young talents involved, while also exemplifying Sharjah's unwavering commitment to fostering innovation, leadership, and holistic youth development.
This youth development initiative underscores Sharjah's proactive approach to cultivating the next generation of leaders, equipping them with the skills, creativity, and innovation necessary to navigate the challenges and opportunities of the future. Through a rich tapestry of engaging programs and thoughtful guidance, Sharjah Youth and the Rubu' Qarn Foundation are shaping a brighter path for young innovators.
Advertisement