In a fervent tribute to the essence of Emirati Women's Day on August 28th, The Smash Room presents a unique avenue for the vibrant women of the UAE to celebrate this occasion with unparalleled zest. As an esteemed entertainment enclave in both Dubai and Abu Dhabi, The Smash Room introduces an exclusive package coined "The Fierce and Fabulous," meticulously tailored to resonate with Emirati women seeking a distinctive and exhilarating way to commemorate their special day.
Empowerment Extravaganza: Emirati Women's Day Celebration at The Smash Room
Honoring the Phenomenal Emirati Women: Originating in 2015 under the visionary stewardship of Her Highness Sheikha Fatima bint Mubarak Al Ketbi – a beacon of inspiration, the Mother of the Nation, and the revered spouse of the late Sheikh Zayed – Emirati Women's Day stands as an annual testament to the monumental achievements of the UAE's exceptional women. Etched firmly in the calendar on August 28th, this day pays homage to the remarkable strides made by the nation's women.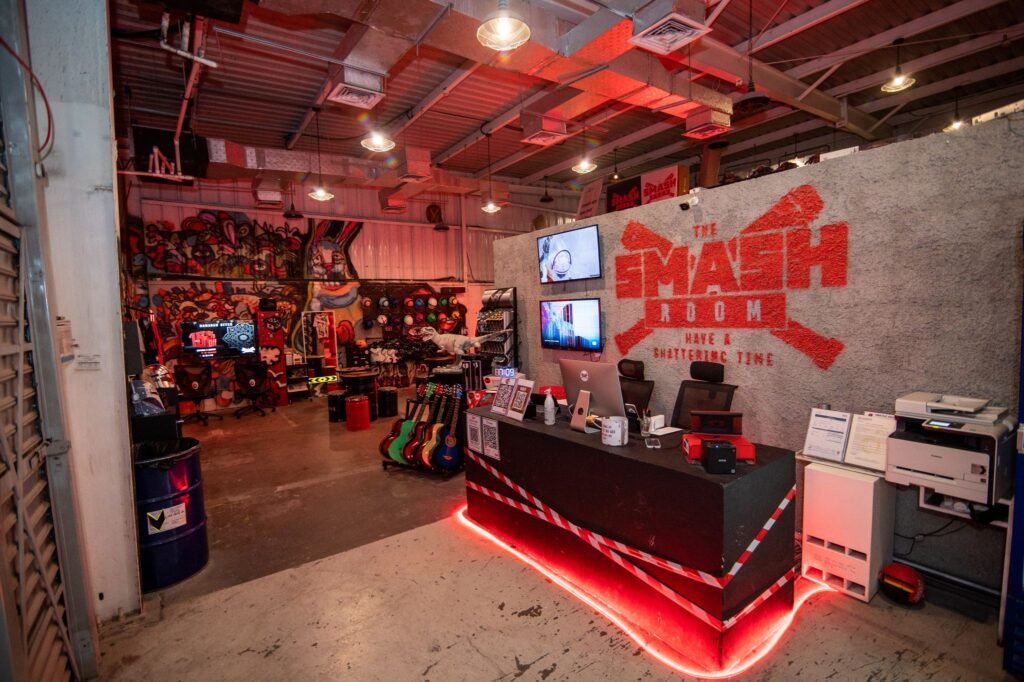 Also read: Sucre's Decadent Sunday Lunch Menu: Complementary Sunday Lunch Offerings
A Thrilling Celebration: To mark this inspirational occasion, The Smash Room extends a hearty invitation to all Emirati women, inviting them to immerse themselves in a one-of-a-kind experience that unshackles their inner strength while providing an unmatched dose of amusement. Here, participants are encouraged to embark on a liberating journey of demolishing objects, smashing and shattering with unbridled enthusiasm, all within a controlled and secure environment.
Advertisement

An Unforgettable Encounter: From the 28th of August to the 3rd of September, across both the vibrant cities of Dubai and Abu Dhabi, The Smash Room orchestrates an enthralling escapade through its "The Fierce and Fabulous" package. With an incredibly attractive price point of AED 199, participants are welcomed to channel their prowess by obliterating 1 printer and a remarkable 30 glass items, effectively etching this memorable day in their hearts with an unforgettable adventure.
Empowering Through Destruction: Emirati Women's Day serves as the perfect backdrop for The Smash Room to invite the courageous women of the UAE for an experience that seamlessly blends empowerment, exhilaration, and the unadulterated joy of liberation. The concept of The Smash Room, founded by the ingenious minds of Hiba Balfaqih and Ibrahim Abudyak, transcends conventional entertainment. It stands as a sanctuary for individuals yearning for a therapeutic outlet, a space to release stress, embrace moments of merriment, or even engage in an unconventional workout session.
Also read: Epic Revelation: Embark on 7 Years of Thrills at IMG Worlds of Adventure Anniversary
With strategic locations in both Dubai and Abu Dhabi, The Smash Room beckons participants to break barriers – both figuratively and quite literally – by smashing through a diverse array of objects, from household appliances like washing machines to electronics like printers, guitars, glass items, DVDs, and even CPUs.
Celebrate with Fierce Liberation As the countdown to Emirati Women's Day commences, The Smash Room eagerly anticipates the presence of the valiant women of the UAE. This promises to be an unforgettable experience that aligns empowerment with exhilaration, a fusion of strength and celebration that will be etched in their hearts for years to come.
Advertisement