Planning a trip to Dubai? Well, here's some good news. Tourists can now apply for a visit visa to the UAE via free calling mobile application BOTIM. Here's how this works.
BOTIM has collaborated with musafir.com to simplify the process of applying and receiving tourist visas for visitors to the UAE. Prices for the visa start at AED 450 and customers can apply for 30-day, 60-day, single and multi-entry visas. The initiative is an effort to transform Botim into an 'ultra' app.
"The Botim app now allows customers to apply for 30- and 60-day single and multi-entry visas. This will allow expatriates living in the UAE to bring their family and friends to the country for a short visit more easily and conveniently as other options are typically more costly and time-consuming," Abdallah Abu Shaikh, co-founder and CEO of Astra Tech, Botim's parent company, told Khaleej Times in an exclusive interview. Apart from applying for new visas, the service can also be used by people to extend their visas.
You will get your visas within 24 to 72 hours. An option for 'express' applications can be completed within 24 hours. Therefore, applying for a visa in this way is certain to make the process quick and easy for its users. Not to mention, this service also enables users to make free internet calls (as previously mentioned), top up their mobile phones, and recharge their devices, to name a few.
Advertisement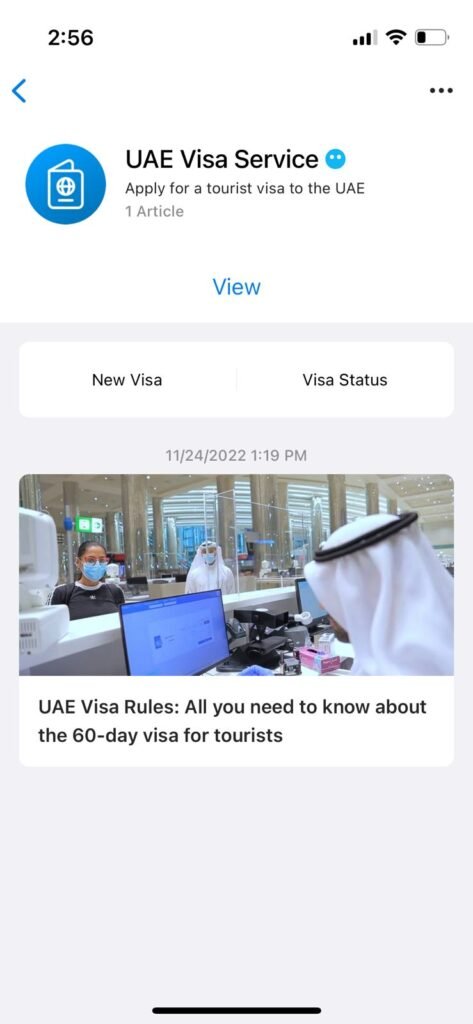 How it works
Users must first select 'visa service' provide the required details, submit their application, and make the payment. Once this is done, users can track their application status on the Botim app and receive a copy of the approved tourist visa. The app also has a 'transaction history' where users can view applications submitted to date.
In addition, Botim also has a host of other new features including money transfers, which lets users send money to loved ones abroad- thanks to a collaboration with MoneyGram, and a Red Crescent donations tile that lets users contribute to those impacted by the earthquakes in Turkey and Syria.
Advertisement