XPark by Etisalat is your go-to destination for an unforgettable weekend on Kite Beach. As the weather cools down, the stage is set for a spectacular season opener on Saturday, November 11, and Sunday, November 12. This event promises an action-packed experience for visitors of all ages.
Free Entry: Come One, Come All
From 4 pm to 9 pm, the park welcomes everyone with free entry during these hours. It's the perfect family outing with a range of activities that cater to all interests and age groups.
Thrilling Activities for All Ages
XPark has lined up an exciting itinerary for the weekend, featuring a live DJ, heart-pounding parkour sessions, inspiring creative workshops, and exciting competitions. Whether you're a child or an adult, there's something for everyone. The event will feature workshops happening every hour, ensuring non-stop entertainment.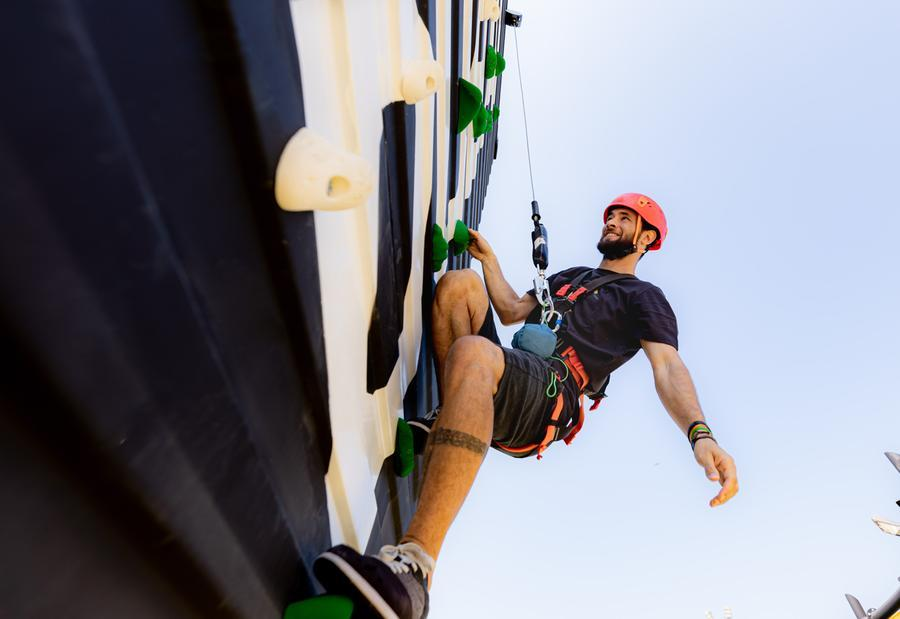 Also read: Ensuring Safety In Hatta: Your Ultimate Guide To A Secure Adventure
Skateboard Showdown: Show Your Skills and Win
Kids have the chance to shine and win fantastic prizes by showcasing their skateboarding prowess and tricks. If you're not equipped, you can conveniently rent skateboards and scooters on-site.
Also read: American DJ Diplo To Headline Terra Solis In Dubai This November
Workshops for the Creative Souls
Unleash your creativity with a range of workshops covering parkour, graffiti art, spin art t-shirt customization, VR graffiti, and digital wall graffiti. Our expert instructors are here to provide guidance and help you explore your artistic side.
International Parkour Stars in Action
Get ready to be awed by the incredible skills of two international parkour stars, Archie Aroyan and Sasha Sheva, who will be showcasing their talent on November 11 and 12, respectively. Parkour enthusiasts, this is an opportunity you don't want to miss.
Entertainment Galore
In addition to the workshops and activities, prepare for a sensational experience with a live DJ, a captivating lighting drums show, and an XPark graffiti tag battle. It's a fusion of culture, art, and sports all in one place.
Stay Connected with XPark by Etisalat
For the latest updates and information about this exciting event, be sure to follow XPark on their social media channels at @xdubaipark. Stay in the loop for all the news and announcements.
Also read: Dubai Illuminates World's Largest LED Camel Sculpture, Setting New Guinness World Record!
Visit XPark by Etisalat
XPark by Etisalat is situated on Kite Beach, Dubai, and the event is scheduled for November 11 and 12, running from 4pm to 9pm. If you have any inquiries, feel free to reach out at Tel: (0)56 831 2349 or connect with them on social media @xdubaipark.
Don't miss this action-packed weekend at XPark by Etisalat on Kite Beach. Join us for an adventure that promises excitement and fun for everyone. It's the perfect way to kick off the upcoming winter season with a bang!
Advertisement