Get ready for an extraordinary night of music in Dubai as American DJ Diplo graces the stage at Terra Solis on Saturday, November 25. Terra Solis, the beloved Dubai-based pool club, Tomorrowland, is all set to host the globally renowned artist for a sensational evening of music and entertainment.
Terra Solis: The Hub of Celebration
Terra Solis, having recently reopened its doors with an electrifying opening party, is keeping the festivities alive this month with a lineup of thrilling events, with Diplo's performance as the crowning jewel.
A Musical Prodigy
Diplo, a dominant figure in the music industry since 2003, boasts an illustrious career. As a member of several successful musical ventures, including LSD with Sia and Labrinth, Major Lazer, and Silk City with Mark Ronson, Diplo has left an indelible mark. He's previously collaborated with musical giants like Beyoncé, Gwen Stefani, Justin Bieber, Snoop Dogg, and Madonna.
Diplo's Chart-Topping Hits
Diplo is best known for his chart-toppers, such as "Express Yourself," "Lean On," "Where Are Ü Now," and "Boy Oh Boy." His music traverses diverse genres, starting with his roots in electronic dance music (EDM) and venturing into pop, hip-hop, and reggae.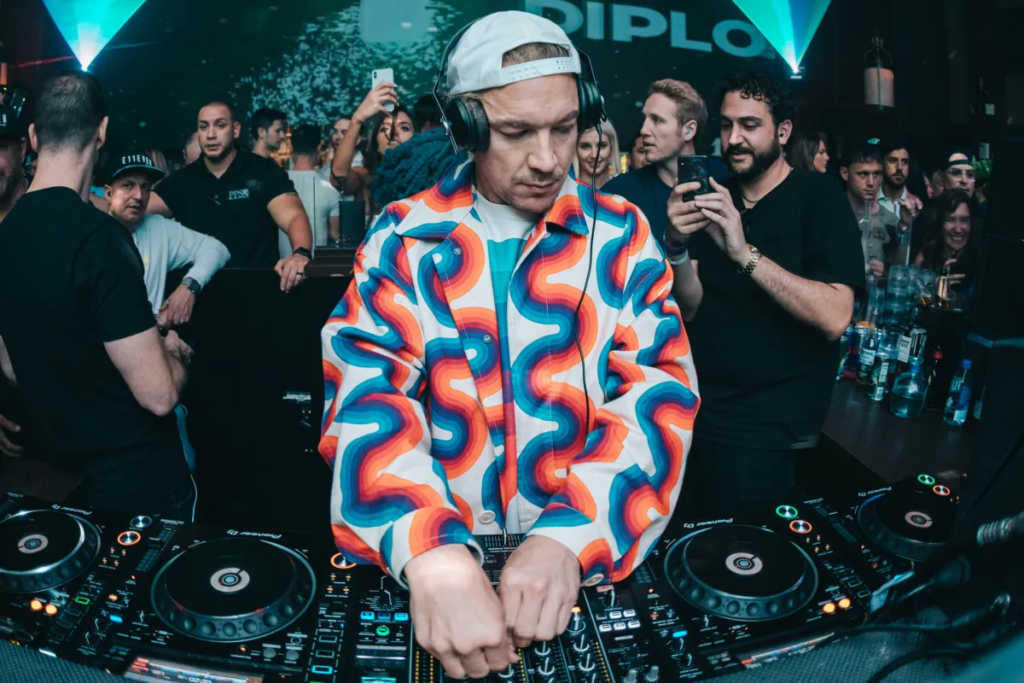 Also read: Dubai Parks And Resorts Set World's Record With Largest 7-meter-tall Masterpiece (socialkandura.com)
An Unforgettable Night of Music
Terra Solis will open its doors at 6 pm, setting the stage for a night to remember. Diplo, the star of the evening, will grace the stage later in the night, ensuring that attendees have ample time to immerse themselves in the vibrant atmosphere.
Advertisement

Supporting Acts to Enhance the Experience
Adding to the excitement, Terra Solis has lined up a roster of talented artists to support Diplo's set. Aaryon, Jixo & Danz, Harry Joseph, and Nishchal Sharma will further elevate the musical experience.
Grab Your Tickets Now
To secure your spot at this thrilling event, grab your tickets for just Dhs100. Book your tickets on the Terra Solis website to make sure you're a part of this extraordinary night. Don't miss the chance to witness a musical maestro in action and be a part of Dubai's flourishing music scene.
More Music in Store
While the Diplo performance is scheduled for November 25, Terra Solis has more to offer for music enthusiasts. Mark your calendars for November 11 when Kevin De Vries takes the stage at the day-to-night venue, ensuring even more opportunities for music lovers to savor their favorite beats.
Join the Musical Celebration
Prepare for a night of musical enchantment as Diplo takes center stage in the heart of Dubai. Get ready to dance, sing, and celebrate in style at Terra Solis!
So, mark your calendar for November 25 and be part of this musical extravaganza with Diplo in Dubai. Terra Solis is located at Exit 29, Jebel Ali to Lehbab Road, Dubailand. For more information and ticket details, visit their website at terrasolisdubai.com or call 04 456 1956. Don't miss out on this epic night!
Advertisement