As the UAE welcomes cooler temperatures, Hatta, a beloved outdoor destination, is in the spotlight for travelers seeking adventure in the tranquil embrace of the Hajar Mountains. Families and friends are gearing up for excursions to this picturesque spot, but a recent warning from the Hatta Police Station emphasizes the importance of putting Hatta's safety first due to unpredictable weather conditions.
Hatta's Natural Beauty Beckons
Situated just a 90-minute drive from Dubai, it offers a wide range of outdoor activities. From hiking trails to cycling paths and the exciting Wadi Hub, there's no shortage of opportunities for fun and exploration. The Dam even beckons kayaking enthusiasts to its pristine waters. However, before embarking on your adventure, take heed of the safety precautions being implemented in the region.
Also read: Dubai Illuminates World's Largest LED Camel Sculpture, Setting New Guinness World Record!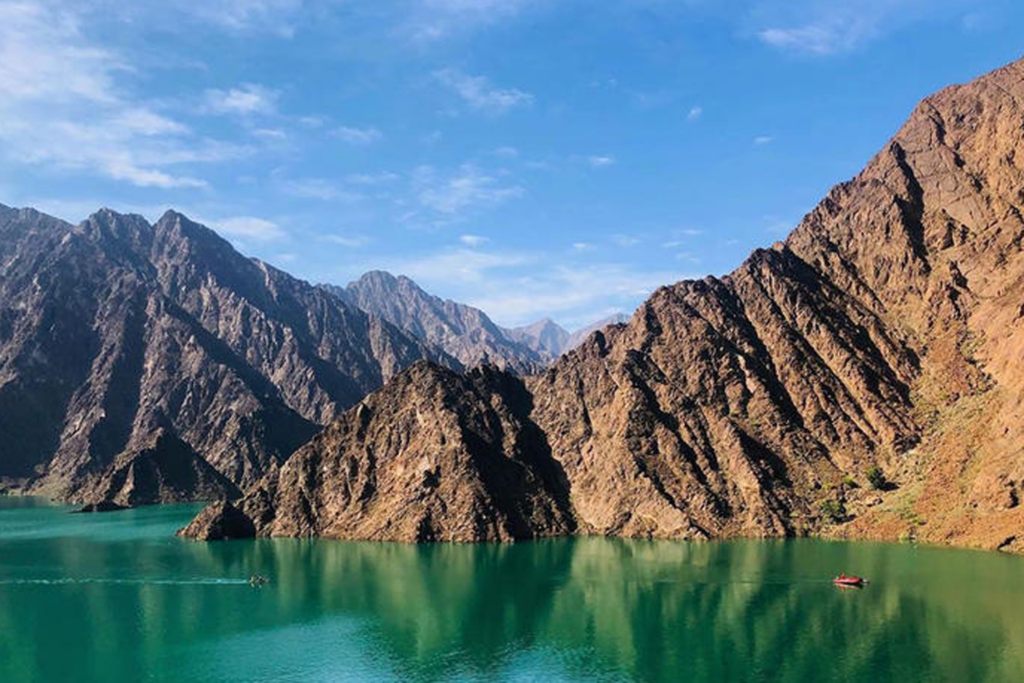 Also read: Tower Plaza Hotel Dubai Offers FREE Birthday Brunch With A Catch!
Safety Measures in Place
Brigadier Mubarak Al Ketbi, the Director of Hatta Police Station, has advised visitors and drivers to exercise caution. He explicitly cautioned against mountain climbing or ascending mountains and visiting valleys during this time. The reason for this stern warning is the weather's unpredictability, which can pose significant risks to those engaging in outdoor activities.
Emergency Preparedness
In preparation for any emergencies, the Hatta Police Station has put extra precautions in place. They have deployed patrols equipped with specialized features to navigate rough terrains, including specialized tires and state-of-the-art communication devices to connect with the command and control center. Moreover, these patrols carry all necessary rescue and support equipment, ensuring a swift response in case of any mishaps. The police personnel in Hatta are highly trained to handle various types of emergencies, ensuring your safety around the clock.
Advertisement

Rain and Road Safety
One significant concern during the UAE's cooler months is rain, which can lead to slippery roads and reduced visibility. To address this, the Police Station has devised a comprehensive plan of action. Their patrols will cover all streets and deploy warning signs to alert drivers about any potentially hazardous conditions. These measures are essential to prevent accidents and ensure the well-being of all travelers.
Your Responsibility for Safety
As you plan your trip to Hatta, remember that safety should be your top priority. Enjoy the incredible outdoor activities this destination has to offer, but do so with caution and respect for the ever-changing weather conditions. By heeding the advice of the Police Station and taking necessary safety measures, you can make the most of your visit to this beautiful region in the Hajar Mountains.
Embrace with Confidence
Hatta remains an ideal location for those seeking natural beauty and outdoor adventures. However, a responsible and safety-conscious approach is vital to ensure an enjoyable and incident-free experience. With the Hatta Police Station's dedication to public safety and its well-equipped patrols, visitors can explore this stunning destination with confidence, all while embracing the spirit of the great outdoors.
For more information and updates, please visit the Hatta Police Station's official website.
Advertisement