Dubai is gearing up for an adrenaline-packed weekend as Tough Mudder, the renowned obstacle course challenge, makes its triumphant return. With just one week to go, it's time to gear up and take on this ultimate test of physical strength, stamina, and mental resilience.
When and Where
The event is set to kick off at the Jebel Ali Racecourse, and it promises to be an unforgettable experience for both seasoned Mudders and newcomers.
Discount Offer
If you haven't secured your spot yet, here's your chance to save some serious cash. You can enjoy a fantastic 15% discount on all remaining tickets by simply using the code "TOUGH15."
Course Options
Tough Mudder Dubai offers a range of course options to cater to different age groups and fitness levels:
10k Course: This challenging course is open to participants aged 14 and over, featuring over 20 exciting obstacles.
5k Course: Designed for participants over the age of 13, the 5k course includes more than 13 obstacles, making it a thrilling adventure for all.
Tough Mudder Kids: Kids aged 6-12 can join in the fun with a specially designed 1.5k obstacle mud run.
Special Offer
But that's not all! Mudders can enjoy an exclusive 20% discount on all food and drinks at McGettigan's JLT over the event weekend. To avail of this special offer, don't forget to wear your Tough Mudder Dubai shirt.
Advertisement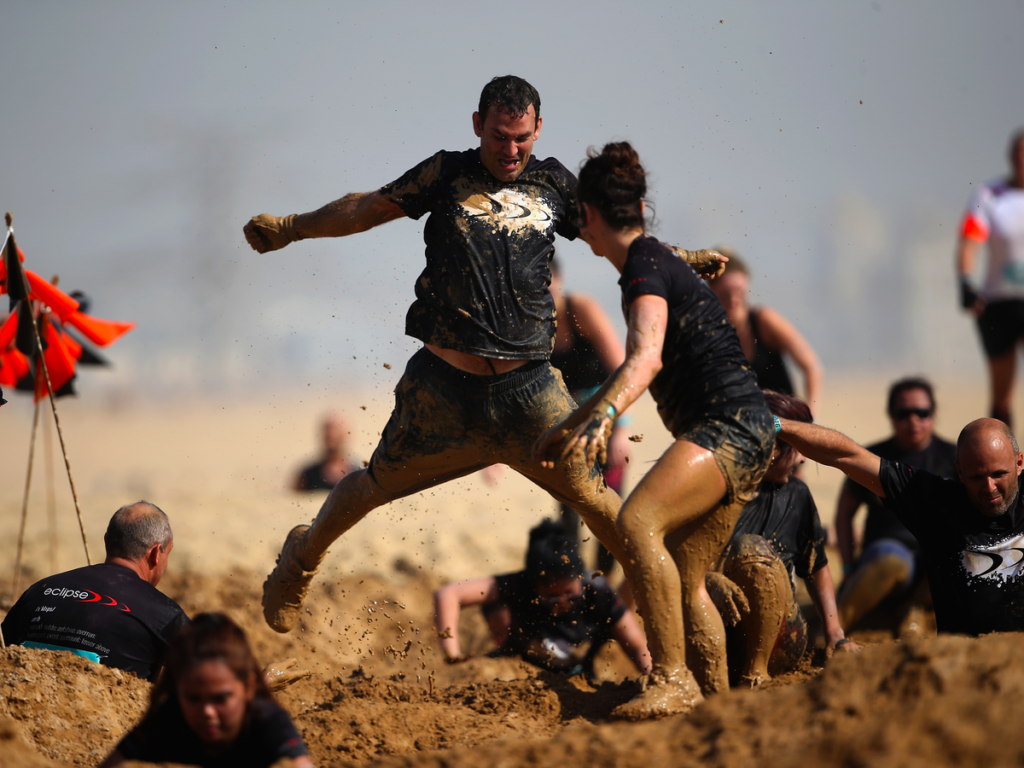 Also read: Busta Rhymes To Headline Sole DXB 2023: Dubai's Premier Music, Fashion, And Art Festival Returns
Ticket Prices
Here are the ticket prices for the event:
Tough Mudder Kids: Dhs110
5k Course: Dhs210
10k Course: Dhs260
Dates to Remember
Mark your calendars for Saturday, November 11, and Sunday, November 12, as Tough Mudder Dubai promises an epic weekend of challenges and camaraderie.
Tough Mudder: Get Ready to Test Yourself
If you're looking to push your limits, challenge yourself, and join a community of like-minded adventurers, Tough Mudder Dubai is the place to be. It's not just an obstacle course; it's an experience that will test your mettle and leave you with unforgettable memories.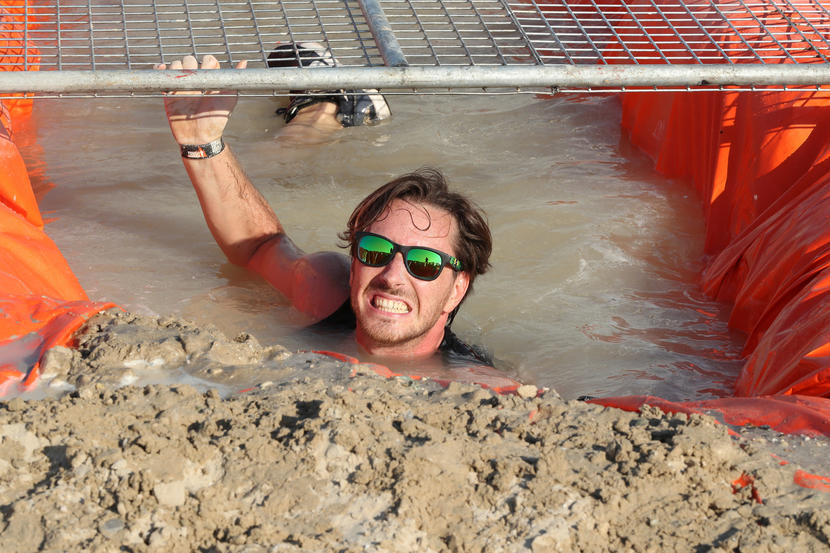 Also read: Contemporary Adaptation Of Shakespeare's Macbeth Takes Center Stage At Dubai Opera
Don't miss out on this fantastic opportunity to be part of the Tough Mudder Dubai 2023 event. Register online now, use the code "TOUGH15" to enjoy your 15% discount, and gear up for a weekend of thrilling challenges.
For more information and to secure your spot, visit toughmudderarabia.com.
Get ready to conquer the course, and we'll see you there!
Advertisement