Dubai Opera showcases a contemporary twist on Shakespeare's Macbeth, offering a unique perspective on this timeless classic. The play, directed by Richard Twyman and supported by various theater organizations, promises a gripping exploration of ambition, darkness, and conspiracy.
Dubai Opera Presents Macbeth
In a nod to the timeless genius of William Shakespeare, Dubai Opera is set to host a captivating contemporary adaptation of "Macbeth." This iconic play, known as the 'Scottish Play' among theater aficionados, has been reimagined for a modern audience. It promises a unique and thought-provoking experience for theater enthusiasts.
Also read: Ring In 2024 With Burj Khalifa Fireworks: Tickets Now Available (socialkandura.com)
A Modern Take on a Shakespearean Classic
This particular production, directed by Richard Twyman and backed by English Touring Theatre, Shakespeare North Playhouse, Northern Stage, and Théâtres de la Ville de Luxembourg, delves deep into the insidious nature of ambition and the darkness that resides within us all. It also explores the hidden daggers behind seemingly friendly smiles.
Unfolding the Plot
Macbeth unfolds the tale of a power-hungry couple, the Macbeths, who resort to regicide and other dark deeds to ascend the throne. Their actions are justified by the seductive logic that "Fair is Foul, and Foul is Fair." As their murderous plot unravels, it becomes clear that murder isn't a simple means to an end. Chaos, guilt, and cryptic prophecies follow, leading to a series of ruthless crimes, delusions, and deceit. The Macbeths find themselves haunted by the unchangeable consequences of their actions.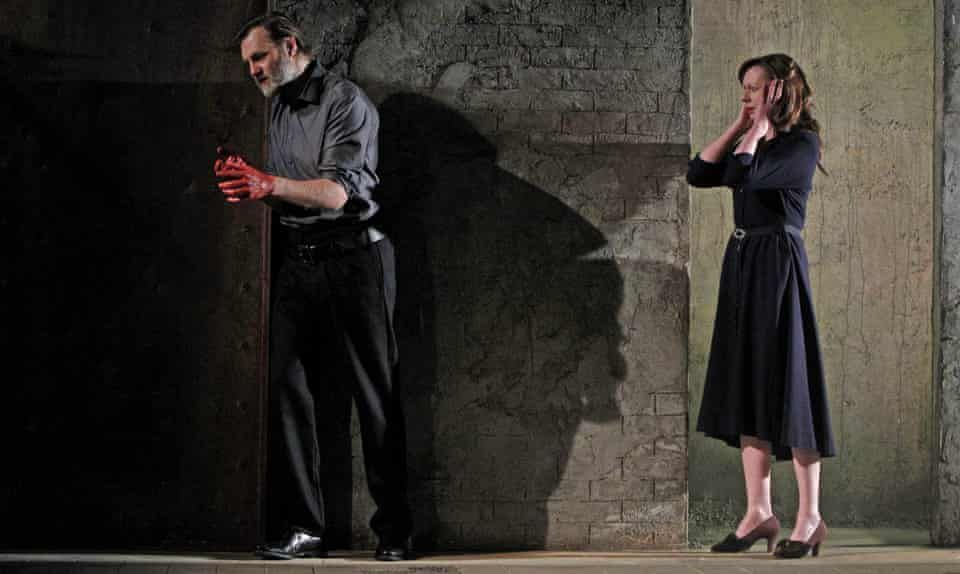 Also read: Busta Rhymes To Electrify Sole DXB 2023 As Headline Act (socialkandura.com)
Advertisement

Relevance Through the Ages
As the Macbeth teeters on the edge, a sense of revolution begins to emerge among the oppressed populace. They refuse to tolerate the brutality and corruption of the Macbeth dynasty any longer. This cycle of darkness and violence faces resistance, making the story as relevant today as it was over 400 years ago. It delves into human frailties, primal desires, and toxic relationships.
A Technological Marvel
Much like other performances at Dubai Opera, this rendition of Macbeth incorporates modern technology to create eerie and captivating scenes. Expect projections, video feeds, strobe lights, and sophisticated set designs to provide a thrilling and immersive experience.
Showtimes and Ticket Information
Mark your calendars for four shows this month at Dubai Opera, with evening performances at 8 pm on November 3 and 4, and matinee shows at 3 pm on November 4 and 5. The performance, including an intermission, has a duration of two and a half hours.
Secure Your Seat
Ticket prices vary, starting at Dhs200 for silver seats and going up to Dhs550 for VIP access. To reserve your seat for this exceptional theatrical experience, please visit Dubai Opera's website or call (0)4 440 8888.
For a thought-provoking and engaging theater experience in Dubai, don't miss Macbeth at Dubai Opera. This contemporary adaptation of the timeless classic promises to leave you pondering the human condition and the consequences of unchecked ambition. Join this theatrical journey that transcends time and speaks to the depths of the human soul.
Advertisement