Sultan AlNeyadi's triumphant return from a historic space mission has taken New Delhi by storm. The streets of India's capital are adorned with billboards featuring the astronaut, who recently splashed down off the coast of Florida after spending over six months at the International Space Station (ISS).
The Visual Spectacle in New Delhi
Residents and visitors to New Delhi have been captivated by the visual campaign showcasing Sultan AlNeyadi's remarkable achievements. These posters proudly displayed at key locations in the heart of the city, have been organized by the UAE-headquartered Burjeel Holdings. The company expressed its commitment to promoting innovation in science and healthcare, emphasizing the deep bond between the UAE and India.
G20 Summit and Global Influence
This awe-inspiring display coincides with New Delhi's preparations to host the 18th edition of the G20 summit, commencing this Friday. The G20 summit is an annual gathering of influential leaders from 19 countries and the European Union. This year's summit will serve as a platform for global leaders to address pressing issues, including economic cooperation and climate change.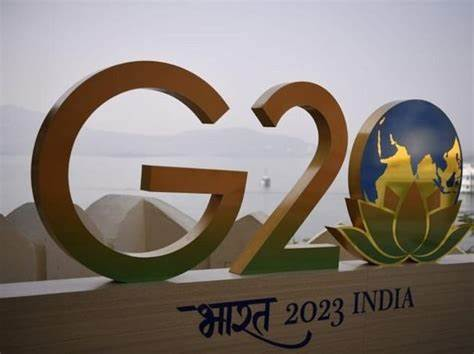 Also read: Savings With Discounted Food Purchases In Abu Dhabi
Sultan AlNeyadi's Return to Earth
Sultan AlNeyadi's return to Earth has been marked by jubilant celebrations and programs in the UAE. Bridges in Abu Dhabi were illuminated with special lights, while schools across the country organized various celebratory events. UAE leaders expressed their immense pride and joy in spearheading such a remarkable space program.
Advertisement

Following his return, Sultan AlNeyadi is set to undergo at least two weeks of rehabilitation and physiotherapy to readjust his muscles to Earth's gravity. After this essential recovery period, he is expected to return to the UAE to a hero's welcome.
A Tribute to Sultan AlNeyadi
The visual tribute to Sultan AlNeyadi not only celebrates his extraordinary achievements but also highlights the spirit of international cooperation and scientific progress. As New Delhi prepares to welcome leaders from around the world for the G20 summit, the presence of these billboards serves as a symbol of inspiration and unity in the face of global challenges.
Also read: Novak Djokovic Secures His 24th Grand Slam Title At The US Open
Sultan AlNeyadi's journey to the stars and back stands as a testament to human determination and the boundless possibilities of space exploration. It is a moment that transcends borders and reminds us all of the potential for greatness that resides within us.
Advertisement