Get ready for an unforgettable Rugby World Cup experience at Offside, JBR's premier sports bar. Whether you're a rugby enthusiast or simply looking for a great time, Offside has something special in store for you during the Rugby World Cup.
1. Win Big with the Rugby World Cup
Offside is giving rugby fans a golden opportunity to win big during the Rugby World Cup. Imagine enjoying a pint of your favorite brew every day for an entire year. It's not a dream – it's the fantastic prize that one lucky fan will take home. All you need to do is watch the Rugby World Cup live at Offside and spend AED 100 on their delightful food and beverages.
2. Everyone's a Winner
Don't worry if you're not the most competitive sports fan; at Offside, everyone has a chance to win. Simply by being part of the action, you could secure a year's supply of cold, refreshing pints.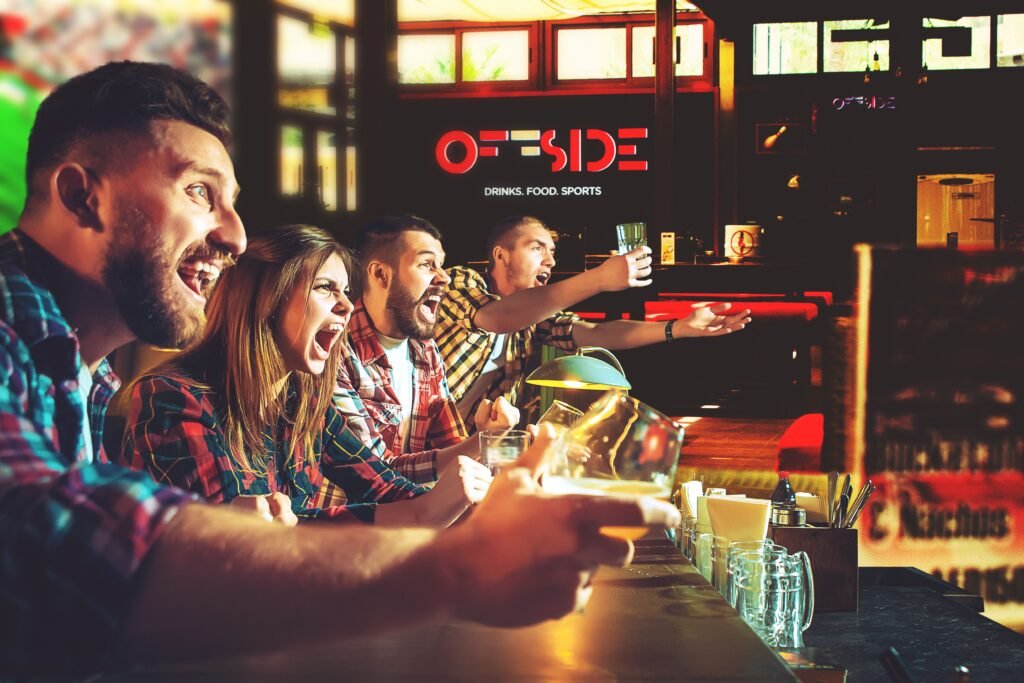 Also read: Sultan AlNeyadi's Heroic Return From Space Takes New Delhi By Storm
3. Score Predictions for More Prizes
As the Rugby World Cup heats up from the quarter-finals to the finals, Offside invites you to participate in their score prediction contest. Predict the scores accurately, and you could snag a coveted three-month E+ membership, offering a world of dining, stay, and entertainment benefits.
4. The Ultimate Sports Viewing Experience
Offside is the go-to destination for live sports in JBR. With the largest indoor screen in JBR and the Marina, as well as over 25 top-grade TVs throughout the venue, you're guaranteed a front-row seat to all the Rugby World Cup action.
Advertisement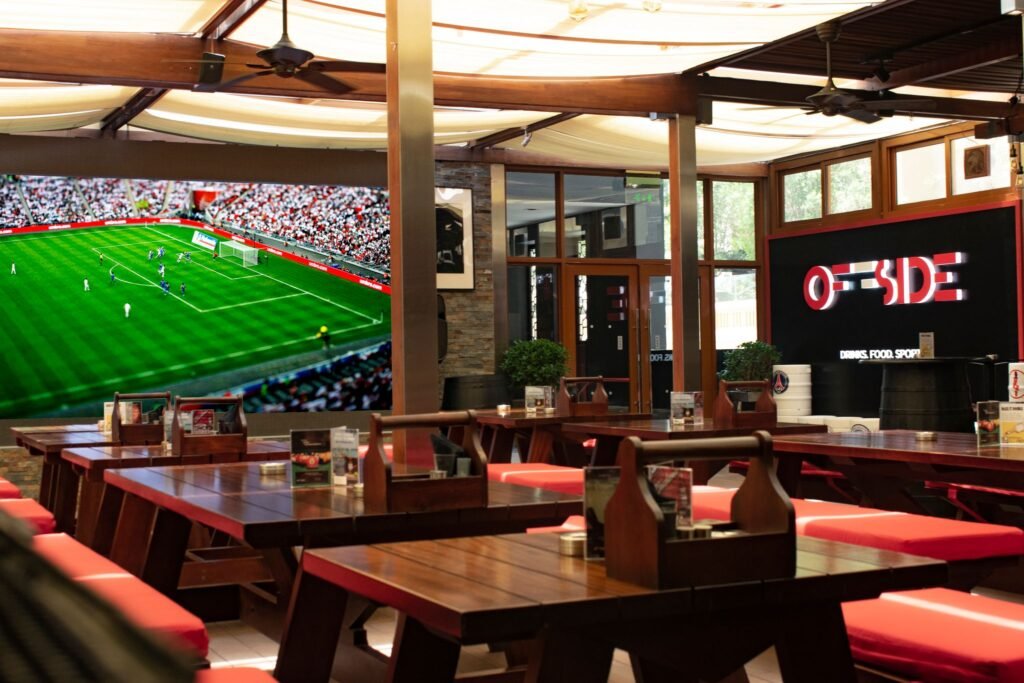 5. Great Atmosphere and Delicious Fare
Experience the vibrant atmosphere at JBR's coolest sports bar, complete with team flags, DJ Napa spinning tunes, and an enticing menu. Savor fan favorites like the Wagyu Beef Burger, House Smoked Chicken Wings, and the mouthwatering Pit Smoked US Brisket Sandwich.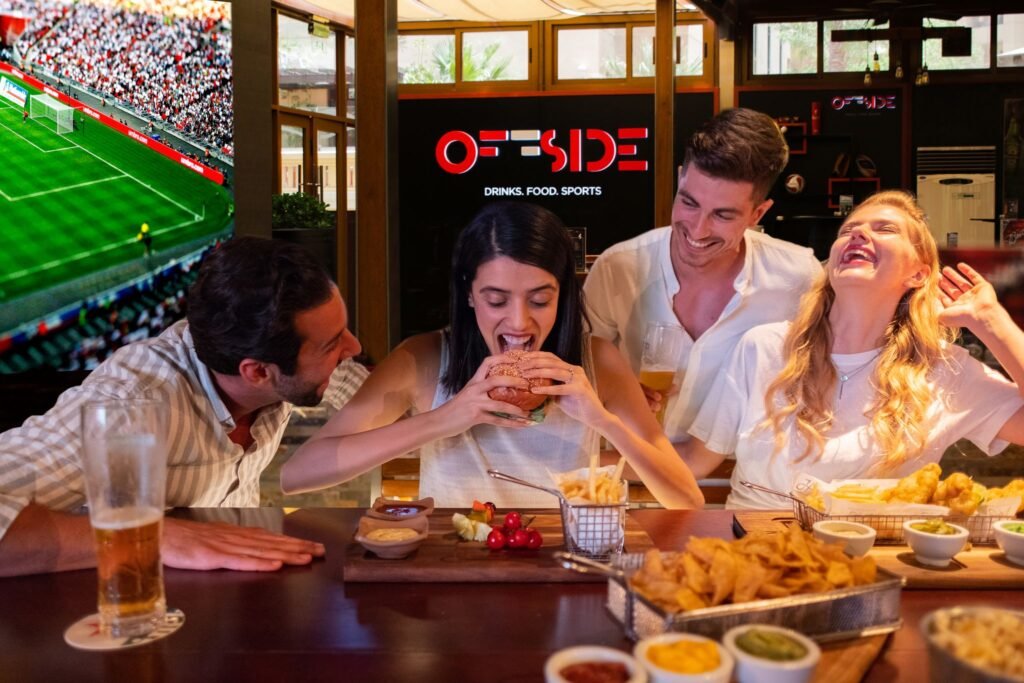 Also read: Investing In The Thriving Dubai Real Estate Market: Top 3 Locations For 2023
6. Dates for Your Diary
Mark your calendar for the Rugby World Cup excitement. Offside will be broadcasting the live action from September 8th to October 28th.
What: Win a year's supply of pints at Offside during the Rugby World Cup
How: Simply spend AED 100 while enjoying the Rugby World Cup at Offside
When: Catch all the action from September 8th to October 28th
Where: Offside, JA Ocean View Hotel, JBR
Bookings: Contact +971 56 522 0219, email offside.dxb@jaresorts.com, or visit Offside's official website
Grab on this golden opportunity to immerse yourself in the Rugby World Cup and win fantastic prizes while you're at it. Offside is the place to be for a year of thrilling rugby action and memorable moments.
Advertisement