As schools in the UAE resumed their sessions after a two-month summer break, a noticeable surge in traffic was observed across major roads. This article delves into the impact of the school reopening on road congestion and how motorists are adapting to the situation.
Adapting to School-Related Traffic Challenges
Heavier Traffic on Major Roads The return to school led to a surge in morning traffic on key roads connecting Sharjah and Dubai, including Ittihad Road, Al Taawun Road, and Sheikh Mohammed bin Zayed Road. These thoroughfares experienced congestion as yellow school buses dotted the lanes during the early hours of Monday.
Navigation Apps Reflect Slower Movement Navigation apps, such as Google Maps and Waze, indicated that traffic on Ittihad Road was moving at a sluggish pace, with reports of crawling movement from Safeer Mall to Al Mulla Plaza around 6:40 a.m. Other roads linking areas like Muweilah, Al Nahda, Al Qusais, and Al Barsha, which host a majority of schools, also faced a significant influx of traffic during the early hours.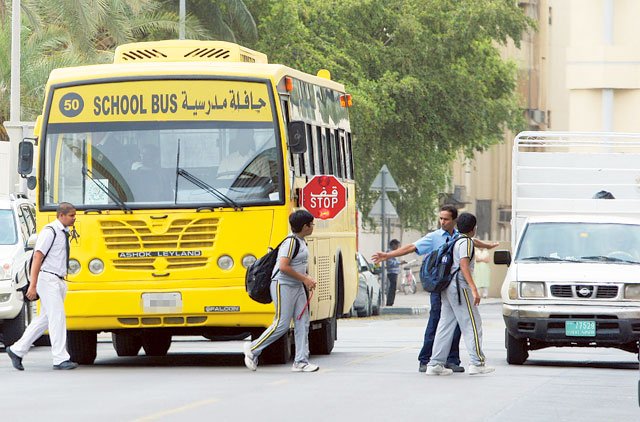 Also read: Tourism Official: Dubai Now Affordable For Luxury Travel, All-Year Destination
Anticipating and Adapting to Congestion To combat the expected traffic influx, many motorists chose to start their day earlier than usual. Osama Amin, a Sharjah resident, shared his strategic approach: "I knew roads would be clogged, therefore, I started the day early. I have been driving for over five years, shuttling between Sharjah and Dubai for office every day.
Therefore, I knew traffic would be much slower during the school day, so I started the day much earlier today."Kiran Khan, who works in the financial sector, echoed a similar sentiment. She mentioned, "I usually leave at around 7.15 am for my office work. But today, I started half an hour early due to heavy traffic as schools reopened after the breaks."
Advertisement

Efforts to Manage Traffic Flow Recognizing the potential challenges posed by increased traffic, authorities took proactive measures to monitor and manage traffic flow from the early hours. This vigilance aimed to alleviate congestion and maintain smoother movement on the roads.
Promoting Safe Driving on 'Day Without Accidents 'August 28 was designated as a 'Day Without Accidents' in the UAE, emphasizing safe driving practices. Drivers were encouraged to take a pledge on the Ministry of Interior website. Successfully avoiding accidents and traffic violations on this day resulted in the clearance of four black points from their driving licenses, reinforcing the importance of responsible driving amidst increased traffic.
Also read: Back-To-School Health: Kindling Transformation As Ministry Of Health Launches Health Awareness Drive
The reopening of schools after the summer break led to a marked rise in traffic across UAE roads. Motorists, anticipating the congestion, adopted earlier departure times, contributing to smoother traffic flow. Concurrently, the 'Day Without Accidents' initiative emphasized the significance of safe driving during times of heightened traffic, underscoring the collective commitment to road safety.
Advertisement