Nestled along the picturesque shores of Ras Al Khaimah, the Hilton Beach Resort presents an enchanting summer escape that promises sun-kissed memories and boundless joy. Introducing the "RAK It Up, It's Summer" staycation, where sun, sea, and laughter blend seamlessly to craft unforgettable moments for all. This haven of tranquility invites guests to bid farewell to the mundane and embrace a world of relaxation, culinary indulgence, and unforgettable experiences tailor-made for families.
Sumptuous Accommodations with a View at Ras Al Khaimah
Discover solace in the lap of luxury within the elegant king or queen standard rooms of the resort. Each room is a tranquil sanctuary, offering respite and rejuvenation. As the morning sun paints the sky with hues of gold, wake up to breathtaking views that promise a day filled with endless possibilities.
Culinary Delights to Savor Catering to your taste buds, the culinary journey begins at The Kitchen restaurant. An array of delectable flavors awaits, as guests relish sumptuous breakfasts, delightful lunches, and enchanting dinners throughout their stay. The talented culinary team at Hilton has curated an exquisite menu, ensuring every bite is a journey of gastronomic pleasure.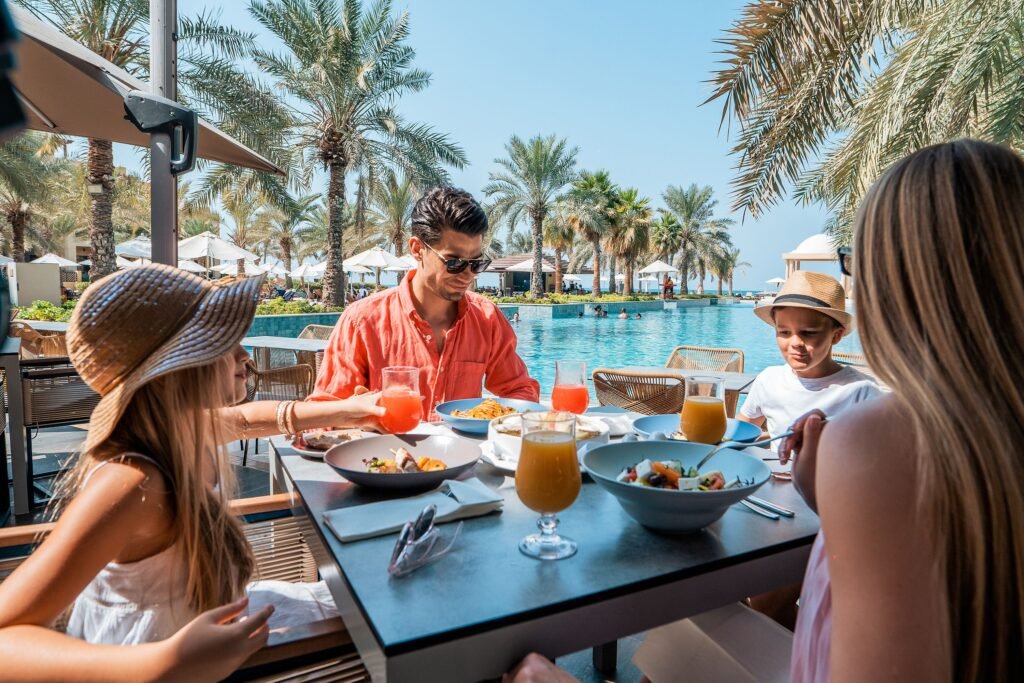 Also read: Burro Blanco's Back To School Fiesta: Elevate Your Back-To-School Dining With BOGO Delights
Indulgence Amidst Allure Under the sun's warm embrace, let time stand still as you unwind by the poolside, sipping on selected all-inclusive beverages. The resort's myriad of experiences ensures everyone finds their bliss, from thrilling water sports to engaging kids' clubs and invigorating fitness activities. Hilton Ras Al Khaimah Beach Resort is a paradise of choice, catering to families and couples alike.
Advertisement

Tailored Packages for Unforgettable Escapes Select from two enticing packages to suit your desires. The first offers a delightful 2-night stay at an irresistible price of AED 1800/-. For those seeking a more extended sojourn, the second package presents an incredible 3-night stay at a mere AED 2550/-. Valid from May to September 2023, this campaign is the perfect invitation to plan your well-deserved break.
A Retreat for All Crafted with care, each package accommodates a maximum of 2 adults or 2 adults and 2 children below 6 years old. This ensures that families and couples seeking a respite can find solace in this idyllic escape. Book your staycation now to immerse yourself in the epitome of luxury and relaxation.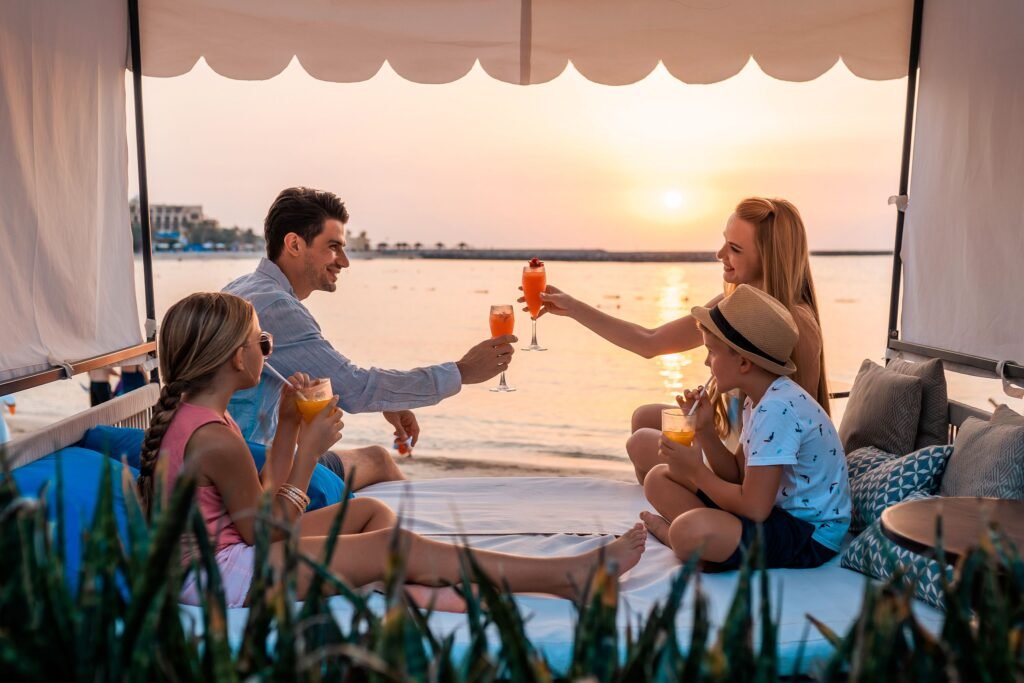 Also read: Unwind And Indulge: A Week Of Luxury And Culture In Abu Dhabi
Plan Your Escape Escape the ordinary and embrace the extraordinary at Hilton Ras Al Khaimah Beach Resort. Unveil a summer of bliss, with moments that sparkle like the sun on tranquil waters. Note that this offer is not applicable on public holidays.
Join us on this remarkable journey, where sunsets mark the end of perfect days and memories are woven into the sands of time. Reserve your spot now and be a part of the ultimate summer tale at Hilton Ras Al Khaimah Beach Resort.
Advertisement