The highly anticipated return of the UK's beloved comedian, Russell Howard, to Dubai is just around the corner, promising an unforgettable night of laughter and entertainment. Howard, one of the biggest names in British comedy, is set to perform in Dubai on Monday, December 11, at the renowned Dubai Opera. Here's all you need to know about this comedy extravaganza:
Russell Howard Live: A Night of Laughter
Russell Howard's latest comedy show, "Russell Howard Live," has been a massive hit, with over 250,000 tickets sold for his UK performances. His sharp wit and humorous observations have garnered a massive following, amassing over one billion views on various social media platforms.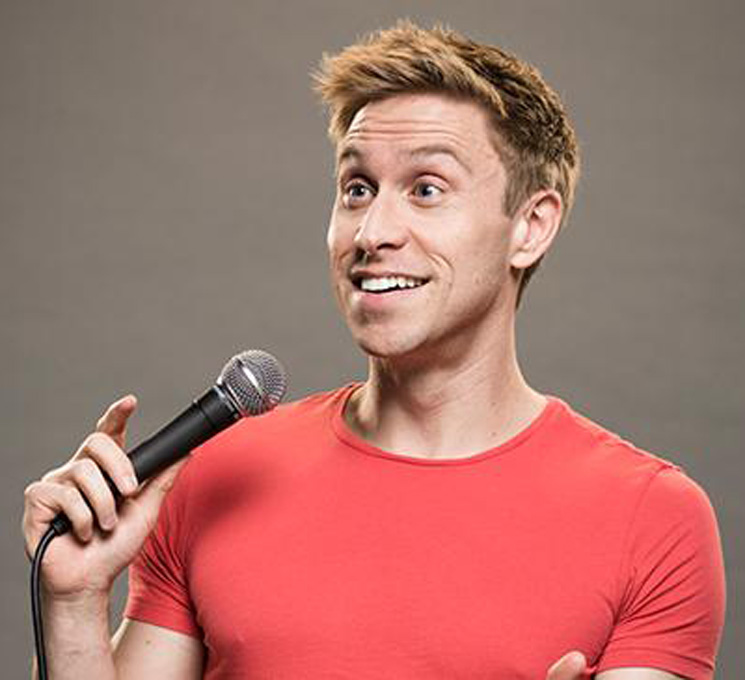 Also read: Festive Brunch Ideas: Top 5 Picks In UAE To Make Your Celebration More Scrumptious
Get Your Tickets
For those eager to join in on the laughter, tickets for the event are available starting at just Dhs250. To secure your seats for this comedic extravaganza, visit the Dubai Opera website. Hurry, as tickets are selling fast, and this is an event you won't want to miss!
Recent Ventures
In addition to his Dubai performance, Russell Howard has been making waves with the sixth season of "The Russell Howard Hour" on Sky One in the UK, as well as his YouTube channel. The show features a series of engaging interviews with high-profile guests, including the likes of Ed Sheeran, Greta Thunberg, and Matthew McConaughey.
A Record-Breaking Comedian
Russell Howard's list of accomplishments is nothing short of impressive. He holds records for hosting the largest-ever stand-up show in China, and his ten-night residency at London's iconic Royal Albert Hall broke even Frank Sinatra's record. His last world tour, the third and most extensive, brought laughter to over 300,000 people in 79 cities across 24 countries.
Advertisement

Also read: Chris Brown To Headline Yasalam After-Race Concert At Abu Dhabi Grand Prix 2023
Dubai's Comedy Scene: More to Come
In the world of comedy, there's more in store for Dubai's entertainment scene. The Self-drive Laughter Factory is set to host several shows throughout November, offering a series of comic delights. Furthermore, the city can anticipate the arrival of the beloved Michael McIntyre, who will grace the stage in early 2024 at the Coca-Cola Arena.
Get Ready to Laugh harder
Comedy enthusiasts, mark your calendars for Russell Howard's Dubai show on December 11th. It's an opportunity to witness the brilliance of one of the UK's top comedians in the heart of the UAE. Secure your tickets soon, as this event is sure to be a sell-out, bringing laughter and joy to all in attendance.
From Dhs250, Russell Howard's performance promises an evening of laughter and entertainment that you won't want to miss. Join the laughter at Dubai Opera in Downtown Dubai. For ticket reservations and more information, visit dubaiopera.com. Get ready to laugh your heart out with Russell Howard in Dubai this December!
Advertisement