The United Arab Emirates (UAE) experienced unexpected rainfall over the weekend, and it seems the unusual weather is here to stay, with more rain on the horizon, according to the National Centre of Meteorology (NCMS).
UAE Weather Forecast: Rainy Days Ahead
Rainfall made a surprise appearance in several emirates, including Dubai, Abu Dhabi, and Um Al Quwain on Sunday, catching many residents off guard. The NCMS predicts that this rainy trend will continue throughout the week.
What's in the Forecast This Week?
The National Centre of Meteorology has issued the latest weather bulletin, indicating that the UAE will experience precipitation from Monday through Wednesday, with a possibility of it extending into Thursday.
Unpredictable Rain Patterns
The five-day forecast, spanning from November 6 to November 10, suggests that partly cloudy to cloudy conditions will dominate the skies from Monday through Wednesday. Rain is most likely to affect coastal, eastern, and northern areas. However, on Tuesday, it could extend to inland regions, and on Wednesday, it might even reach western parts of the country.
Thursday Brings Hope
Thursday is expected to bring a more favorable outlook, with a decreased chance of rain. Nonetheless, the NCMS warns that there remains a possibility of rain-related convective clouds over some eastern and western areas.
Advertisement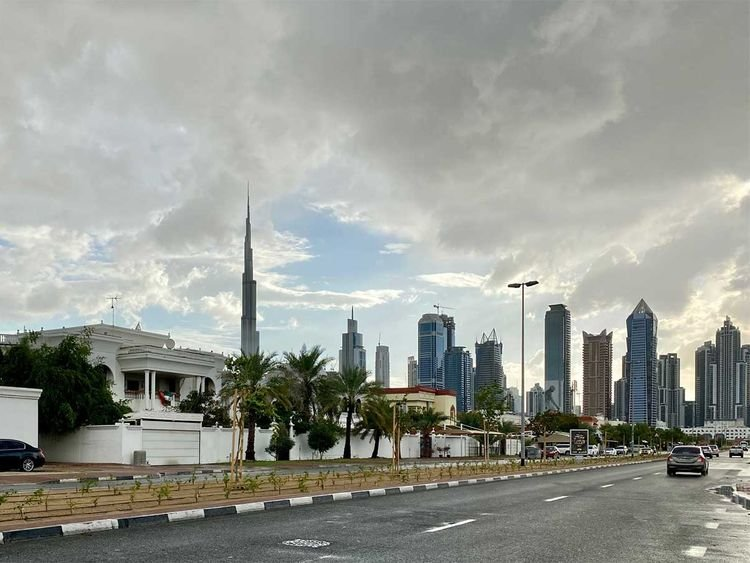 Also read: Explore Chef Sandeep Ail's Exclusive Chef's Table Menu At Punjab Grill In Abu Dhabi And Dubai
Friday – A Glimpse of Sunshine
As we head into Friday, the forecast takes a turn for the better, with an increase in temperatures expected.
Staying Prepared
Given the unpredictable weather, it's advisable for residents to keep their umbrellas at the ready and stay informed about the latest weather updates. It's always a good idea to plan your week accordingly, especially if you have outdoor activities or travel plans.
Be Weather-Wise
The UAE's weather may be a bit more unpredictable than usual this week, with rain showers expected to continue until at least Thursday. While the forecast is looking brighter for Friday, residents are encouraged to stay updated on the latest weather developments and take necessary precautions to stay dry and safe.
Also read: Ethara Presents Sustainable Initiatives For The 15th Edition Of The Abu Dhabi Grand Prix
Stay Informed
For the most current weather updates and alerts, residents can visit the National Centre of Meteorology's official website or follow their social media channels. Don't forget to keep that umbrella handy as you navigate the ever-changing weather in the UAE.
Advertisement