Do you love watching movies every weekend? Do you crave buttery popcorn and chilled theatre cold drinks? If yes, how about winning a year's supply of free tickets in Dubai? This sound's like a dream come true, right? Well, this dream can become a reality with Roxy Cinemas. The ultimate destination for movie lovers is giving one lucky winner a chance to win a free supply of a year's movie tickets. Read on to know more about it.
Also Read: Dubai To Host A Michael Jackson Tribute Show On December 17
Roxy Cinema Announces Prizes For Everyone Watching Movies Between July 13 To July 22
Head to Roxy Cinemas between July 13 to July 22, and with the purchase of every ticket, you get a scratch card, and if you are lucky, you might win a free supply of tickets for the year. However, please note that this gift is only for one lucky winner; for others, Roxy Cinemas has incredible offers.
Advertisement

Everyone will be winning guaranteed prizes like free dining experiences, cinema tickets, passes to Neon Galaxy, Comicave, Motiongate™ Dubai, The Green Planet, and even an exclusive peek Inside Burj Al Arab!
And with movies like Tom Cruise's Mission: Impossible – Dead Reckoning Part One, Cillian Murphy's biographical thriller 'Oppenheimer', Ahmed Fahmy's action-comedy Mr Ex, Insidious: The Red Door, Indiana Jones and the Dial of Destiny and more, get ready for a blockbuster experience like never before.
Grab your popcorn and book your tickets now.
Also Read: World's Safest Cities: Dubai, Abu Dhabi & Ajman Make It To The Top 5 List
Dubai's Favourite Cinema Has Also Launched Boys Night
Besides this, Roxy Cinema also has launched a boy's night deal. Gather your squad and get ready for an exclusive boys-only night. Dubai's favourite Roxy Cinemas is transforming into the ultimate mancave with special movies and games just for the boys.
Boys Night is Roxy Cinema's new monthly premium offering that is bringing the boys' all-time favourite cinema classics and latest blockbusters to the big screen. But, that's not all! Apart from watching blockbuster movies, boys can also enjoy free-play arcade games and delicious food in Roxy's Platinum experience.
The Boys Night ticket also includes other premium benefits like exclusive access to the Platinum Lounge where the boys can play vintage arcade games, snooker and foosball while enjoying various small bites and a Heineken Zero.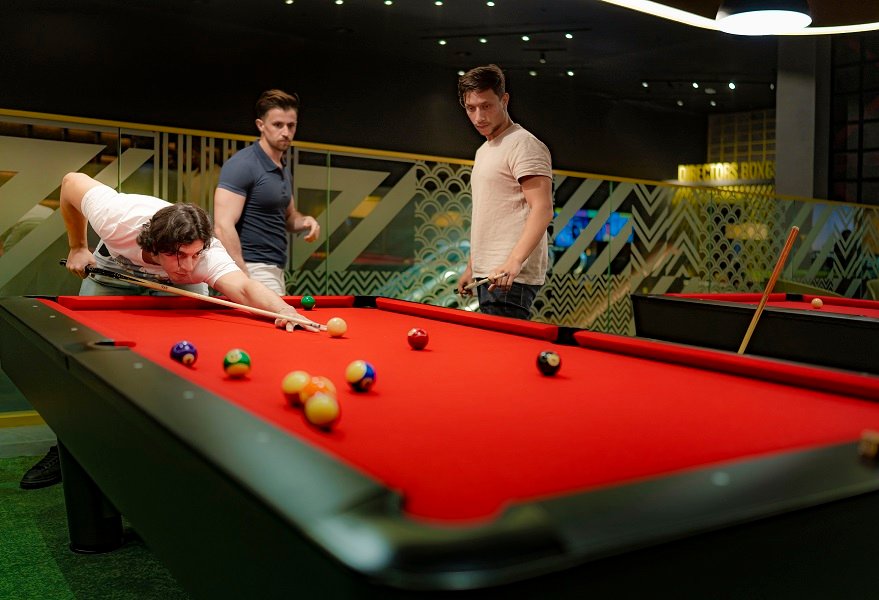 Guests can indulge in juicy burgers, hotdogs or classic pizzas that can be ordered in the lounge before the movie begins or from the auditorium and served directly to their cinema seat. So, all the boys need to do is sit back, relax and enjoy the movie in their fully reclining Platinum seats.
The Boys Night will happen once a month on a Wednesday from 7 pm. Movie buffs can enjoy the movie of the month at Roxy Cinemas including Dubai Hills Mall, City Walk, and The Beach.
The experience is priced at AED 159 per person, tickets for Boys Night can be booked online through theroxycinemas.com or via the Roxy Cinemas app which can be downloaded from the App Store or Google Play.
Advertisement