Get ready for a gastronomic journey like no other as the beloved Miami Vibes Food Festival is set to return to the heart of Abu Dhabi from October 27 to November 9, 2023. This year, the festival finds its home in the lush green surroundings adjacent to the iconic Louvre Abu Dhabi, promising an epicurean extravaganza that will tantalize taste buds.
Miami Vibes Food Festival: relish the Flavors
For those new to the Miami Vibes Food Festival experience, prepare for a culinary odyssey like never before. In previous editions, the festival has welcomed renowned food vendors, including Chunk Bakehouse, Fritz, One Wheel Ticket, Baofriend, Taqado Mexican Kitchen, Sauce Diner, Ali Bhai, Senior Taco, Tonda Pizza, Swirl Bowls, and more. While this year's vendor lineup remains a well-guarded secret, the festival's track record of showcasing a diverse spectrum of gastronomic delights guarantees an adventure for discerning palates.
Also read: UAE Humanitarian Aid To Palestine: A Lifeline In Times Of Crisis
A Feast for the Senses: Miami Vibes Style
This year's rendition of the festival introduces a novel and fresh aesthetic. Visitors will be immersed in a festival of flavors set against a vibrant shade of green. Historically known for its vivid color schemes, the event space has previously delighted residents and visitors alike. In March 2023, it was a purple wonderland, from tables and carpets to colossal purple ice creams and palm trees. This year, the same lively vibrancy will rule, now radiant in shades of green.
Advertisement

Beyond Food: A Festival of Positive Vibes
But the Miami Vibes Food Festival is more than just a culinary journey. The festival offers Instagram-worthy moments, pop-up boutiques, and an abundance of positive vibes. Attendees can explore local artisans' offerings and engage in creative activities.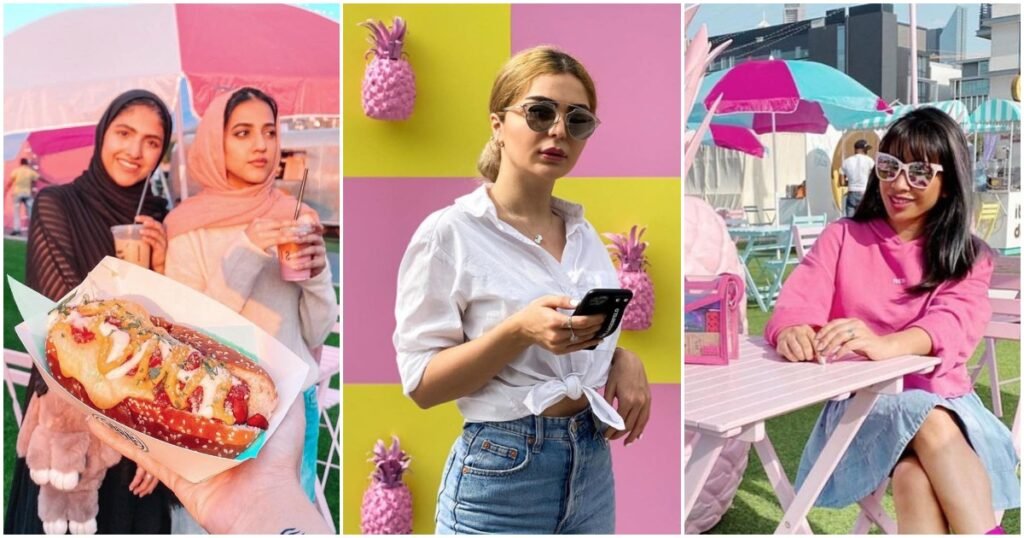 Also read: Dubai's RTA Introduces New Bus Routes To Global Village For 2023-24 Season
Don't Miss Out!
The return of the Miami Vibes Food Festival is an event that all food aficionados eagerly anticipate. With its extensive array of culinary options, a lively atmosphere, and a picturesque locale adjacent to the Louvre Abu Dhabi, this year's edition promises an unforgettable experience.
Key Details:
Where: Louvre Abu Dhabi
When: October 27 to November 9, 2023
Mark Your Calendars
Don't miss this opportunity to savor a delectable array of flavors, bask in a vibrant atmosphere, and create lasting memories at Miami Vibes. Mark your calendars for this remarkable culinary celebration!
Advertisement