Etihad Airways, a prominent player in the aviation industry, has announced its much-anticipated summer flight program for 2024, showcasing a bold expansion strategy. The airline is set to increase its weekly departures by an impressive 25%, aiming to provide travelers with more choices and connectivity.
New Destinations Added for Summer 2024
Among the highlights of the announcement are the inclusion of four popular European vacation destinations. Malaga, Spain, known for its stunning beaches, and Nice, France, celebrated for its Mediterranean charm, join the roster. Additionally, the Greek islands of Santorini and Mykonos promise to enchant travelers with their picturesque landscapes.
Also read: Elrow Dubai XXL Returns For A Massive Outdoor Festival In 2024
Etihad is also set to launch services to Kozhikode and Thiruvananthapuram in southern India, Jomo Kenyatta International Airport in Nairobi, Kenya, and Boston-Logan in the United States, further expanding its global reach.
Year-round connectivity and Increased Frequencies
Copenhagen, Denmark, is elevated to a year-round destination, catering to the growing demand for travel to the Scandinavian region. Athens, Colombo, and Bangkok will witness increased frequencies, with Copenhagen and Colombo enjoying twice-daily services, while Bangkok will operate up to 17 weekly frequencies.
Etihad Airways : CEO's Optimistic Vision Despite Challenges
In a candid Q&A session at the Dubai Airshow 2023, Etihad CEO Antonoaldo Neves expressed optimism about the airline's future growth. Unfazed by geopolitical tensions in the region and the emergence of well-funded competitors in Saudi Arabia, Neves highlighted that the primary factor that could impede growth is aircraft supply chain constraints.
Advertisement

Also read: J Holiday To Headline The RnB Experience End Of Year Party In Dubai
Neves acknowledged the return to service of four Airbus A380 aircraft from storage and hinted at plans to add more destinations. Etihad aims to conclude 2023 with 12 new destinations added to its network, with a significant emphasis on increasing capacity in existing markets.
Focus on Frequency and Connectivity
Neves revealed a shift in Etihad's approach to daily frequencies, citing examples of London, Milan, and Madrid, all benefiting from more than one daily flight. This trend is expected to continue, with Barcelona speculated as a potential candidate for increased frequency in the near future.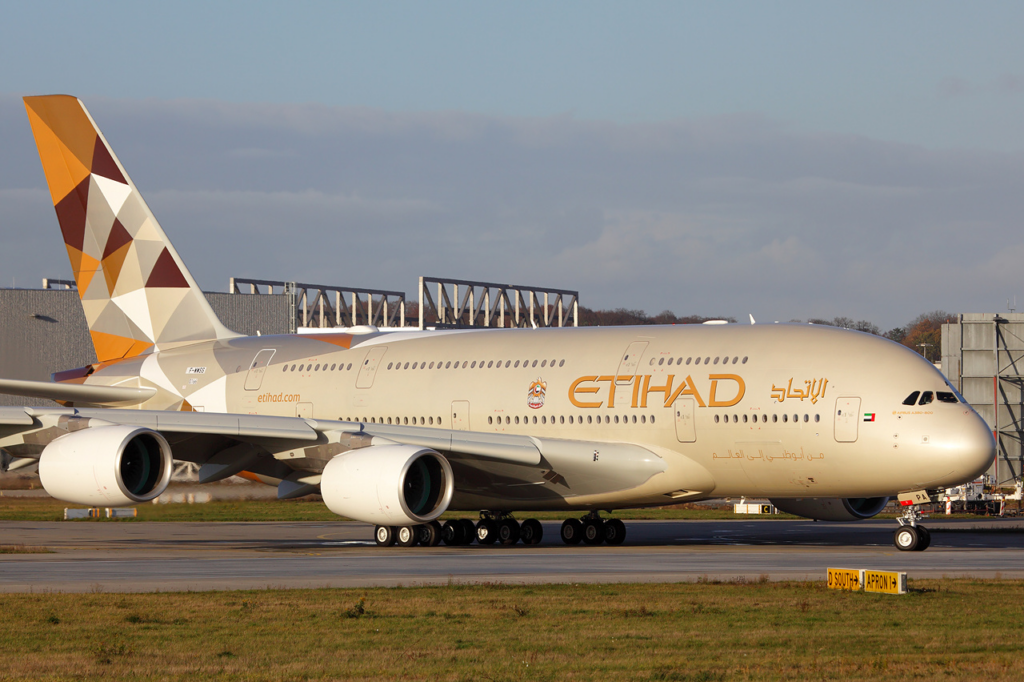 Also read: UAE's Air Taxis Set To Reduce Travel Time & Will Bring More Opportunities! All You Need To Know!
Looking Ahead
As Etihad Airways continues to navigate challenges and pursue ambitious growth plans, the airline remains committed to providing passengers with an extensive network, enhanced connectivity, and a seamless travel experience. With a focus on both new destinations and increased frequencies, Etihad Airways is poised to make significant strides in the competitive aviation landscape.
Advertisement