As the winter season descends upon the UAE, families can look forward to a myriad of activities that promise joy and excitement. Here's a roundup of not-to-be-missed winter experiences catering to all age groups.
1. Adventure at OliOli's TinkerMakers' Winter Camp:
OliOli®️ invites young minds aged 4-10 to participate in the TinkerMakers' Winter Camp, running weekly from December 11th to 22nd. The camp is a winter drop-off program designed to inspire creativity through activities such as exploring circuitry, robotics, and crafting simple machines. Additionally, a thrilling museum-wide scavenger hunt and interactive exhibits in OliOli®'s galleries add an extra layer of winter excitement.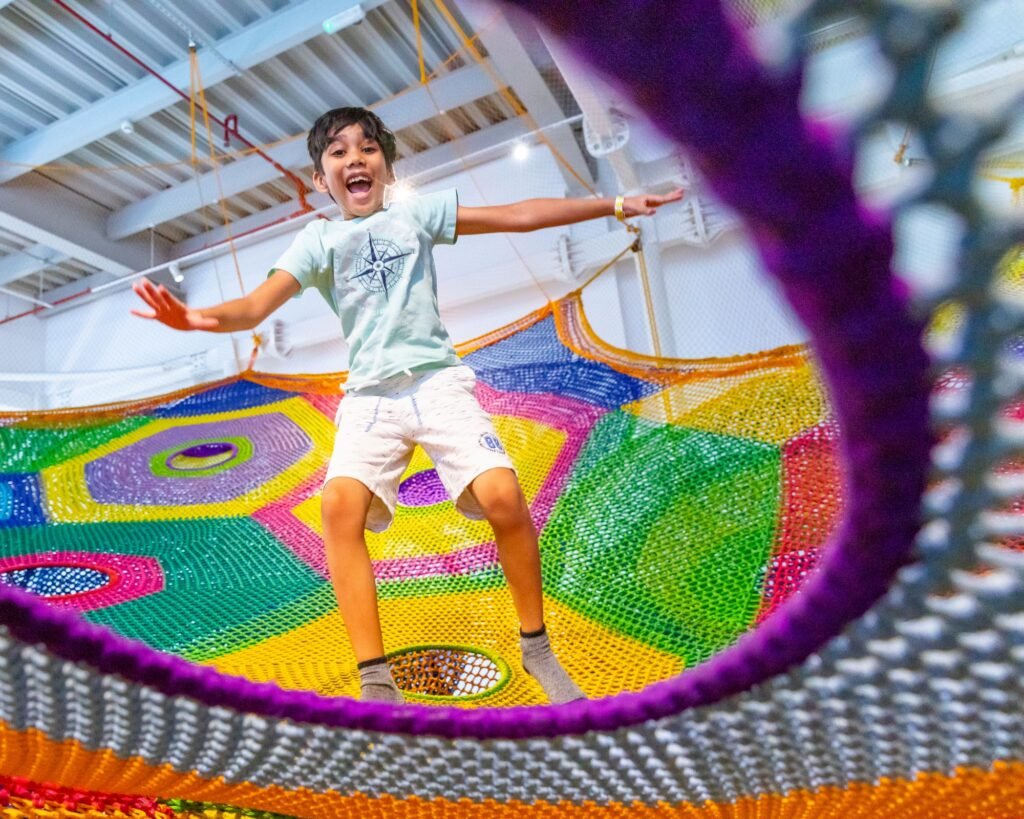 Also read: J Holiday To Headline The RnB Experience End Of Year Party In Dubai
With various camp timings and fees starting from AED 790 per week, interested parents can learn more at OliOli Winter Camps or by calling 04 702 7300.
2. Winter Wonderland at OliOli®'s Magical Winterland:
Step into a winter wonderland at OliOli®, unveiling the UAE's largest miniature town – Magical Winterland. With over 700 winter-themed miniature pieces, including animated buildings and scenic landscapes, families can embark on an immersive winter journey filled with enchanting surprises. The experience is made more interactive with a new magical winter lodge, featuring creative winter-themed activities.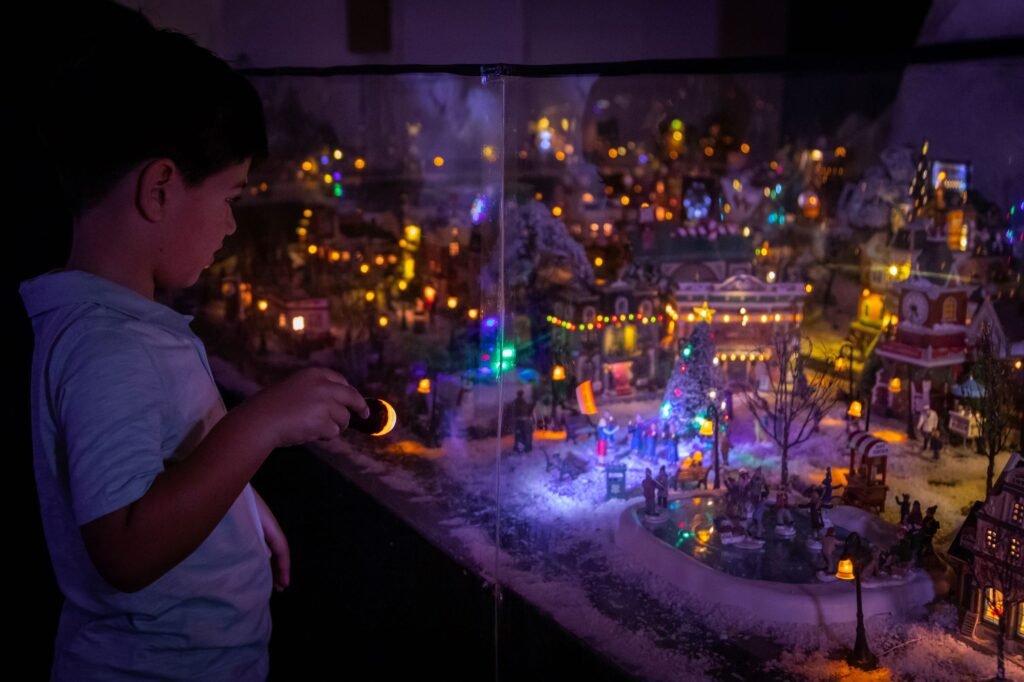 Also read: UAE National Day: Your Checklist Of 6 Exciting Things To Do For A Memorable Weekend
Standard PLUS tickets start from AED 149 for 1 Child + 1 Adult. For more information, visit OliOli®'s website or follow them on Instagram @olioliuae.
3. Festive Christmas Breaks in the Maldives with THE OZEN COLLECTION:
For a tropical holiday celebration, THE OZEN COLLECTION offers two stunning resorts in the Maldives. From Santa soirees to gala dinners, guests can enjoy a range of festive winter activities. OZEN LIFE MAADHOO and OZEN RESERVE BOLIFUSHI cater to diverse winter interests, including Maldivian cooking classes, treasure hunts, and wellness workshops. The INDULGENCE™ Plan ensures an all-inclusive winter experience, incorporating festive activities, exotic dine-around, water sports, and more.
Also read: Dubai's Dazzling December: 3 Enchanting Christmas Tree Lighting Events To Ignite The Festive Spirit
4. Winter Thrills at JumpX – The Largest Inflatable Bouncy Castle:
Dubai Parks™ and Resorts welcome back JumpX, the Guinness World Records™ holder for the 'Largest Inflatable Bouncy Castle.' This freestyle inflatable park offers winter adventure zones, climbable walls, tunnels, and obstacles suitable for thrill-seekers of all ages. Special rates are available for Annual Pass holders, and guests can enjoy Halloween festivities at RIVERLAND™ Dubai. Day visitors can purchase winter tickets starting from AED 60 per hour. Visit Dubai Parks™ and Resorts for more information.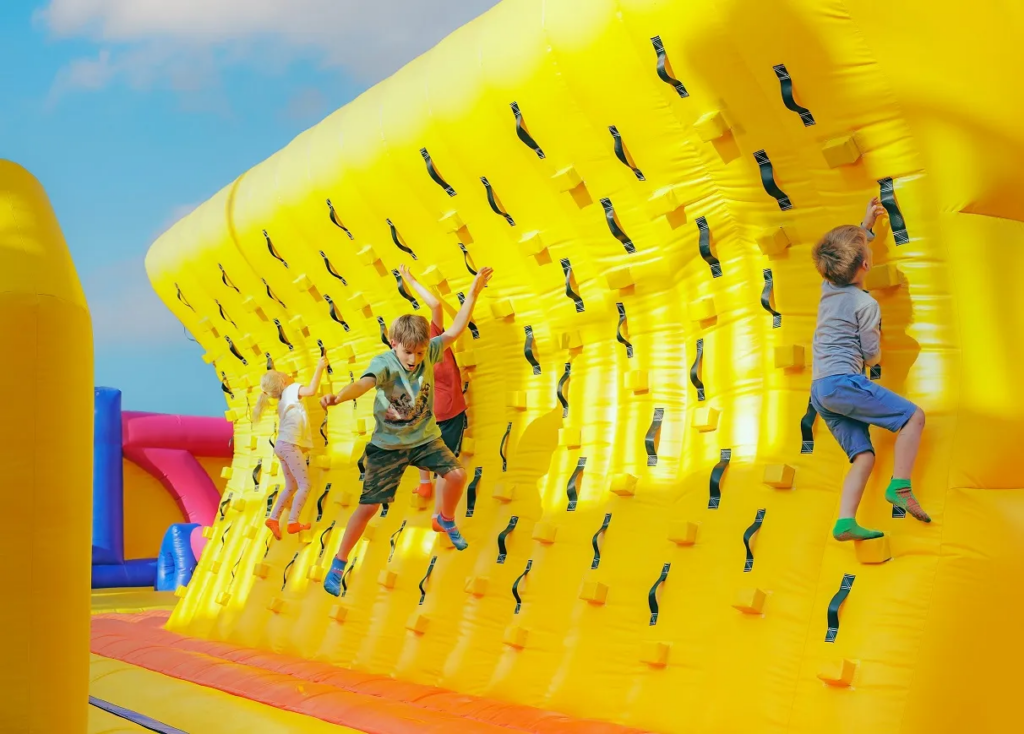 Also read: The Tap House Invites Dubai To A Spectacular Festive Season With 4 Exclusive Offers!
5. LIWA VILLAGE: A Desert Fun Returns
Liwa Village, back in the heart of Abu Dhabi's desert from December 8th to 31st, 2023, promises an immersive experience blending Emirati traditions with modern entertainment. Organized by the Department of Culture and Tourism – Abu Dhabi (DCT – Abu Dhabi), this desert festival offers a unique celebration of Emirati culture, art, music, and adventure.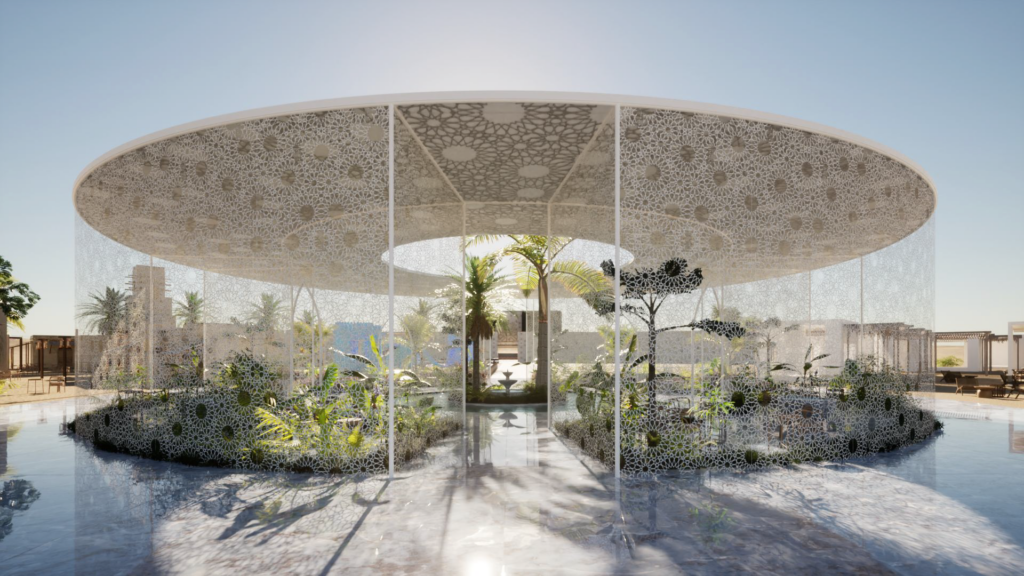 What to Expect:
Seven main zones, 16 partners, including F&B and retail brands.
Highlights at OASIS, SOUK, VALLEY, CARNIVAL, DIGITAL STATION BY PUBG, and MAIN STAGE.
Culinary delights, retail experiences, sustainable elements, and a spacious amusement park.
Local artists performing in a unique Arabic style.
Experience the magic of Liwa Village, a winter festival beyond the dunes, offering 24 days of non-stop celebrations. Rediscover the wonders of Emirati heritage and culture in this unique melting pot of experiences – a winter must for families and adventure seekers alike.
6. Smurf-tastic Fun at MOTIONGATE™ Dubai
Celebrate The Smurfs' 65th anniversary at MOTIONGATE™ Dubai! The enchanting Smurfs Village invites guests of all ages to join the festivities.
Where: Smurfs Village, MOTIONGATE™ Dubai.
Live Show: Enjoy 'Just Smurf It!' for endless giggles.
Meet & Greets: Capture photos with Papa Smurf, Smurfette, Vanity, and Brainy.
Rollercoaster Fun: Explore mushroom-topped houses and the Smurf Village Express.
Treats: Try the limited-time Smurfberry Cheesecake at the Very Smurfy Café.

Advertisement

Merchandise: Shop for exclusive Smurfs goodies at the Smurfs Studios Store.
Smurfs Annual Pass: For ultimate fans, get the limited-edition Smurfs Annual Pass for year-round access at AED 495.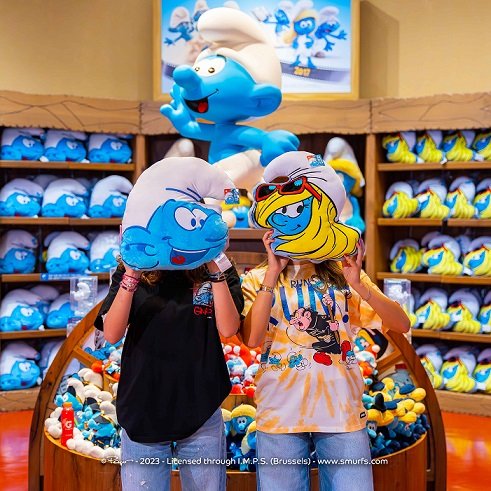 Create magical memories at MOTIONGATE™ Dubai! For details, visit www.motiongatedubai.com or call 800-AMAZING (2629464). Dive into the vibrant world of The Smurfs and enjoy endless fun and adventure!
7. Winter Delights at Hilton Ras Al Khaimah Beach Resort's Kids Club
As winter embraces the UAE, Hilton Ras Al Khaimah Beach Resort introduces a captivating Winter Camp at the Kids Club for ages 4 to 9. Priced at AED 485 per week and running from December 11th, the camp offers a day filled with dynamic activities, including dance, yoga, scavenger hunts, and creative movie time. Parents can enjoy a worry-free winter as children engage in a safe and enriching environment.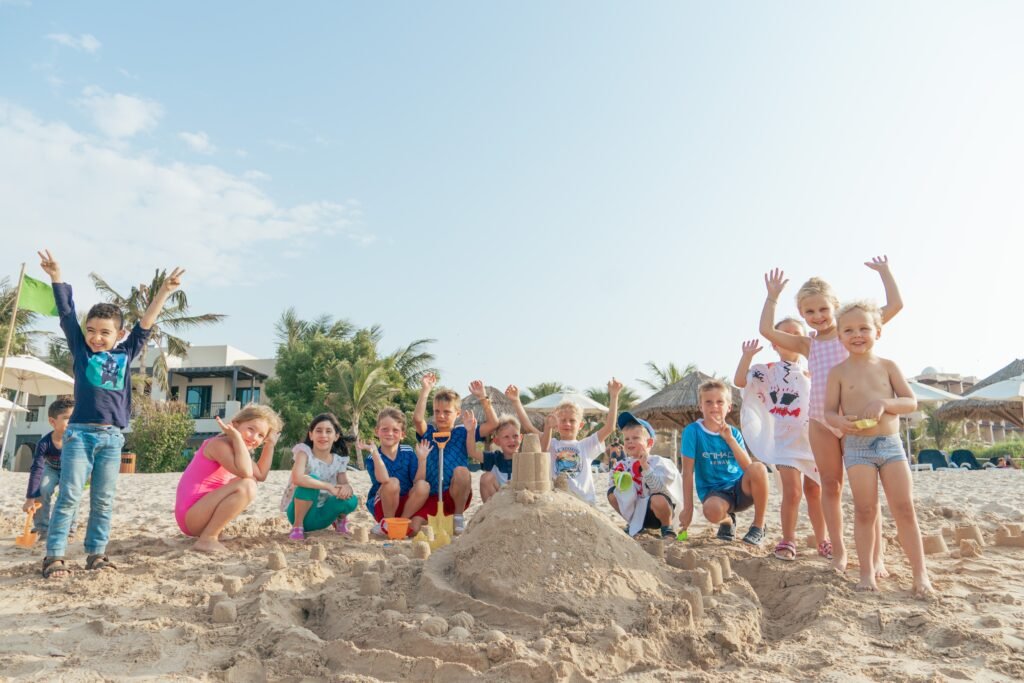 For those attending all three weeks, a special bonus awaits—a complimentary day pass for the resort's pool and beach facilities. Contact the Kids Club at +971 56 548 0320 or ashwini.franco@hilton.com for more information and bookings.
8. Kovalam's Winter Seafood Festival:
Dubai's culinary icon, Kovalam, unveils a tantalizing Winter Seafood Festival from December 5th to December 20th, 2023. Located in the Presidency Hotel Dubai, Kovalam promises a limited-time culinary extravaganza, showcasing the best of South Indian and coastal cuisine. Priced from AED 49, the festival boasts a specially curated menu featuring over ten exquisite seafood dishes. From traditional Kerala delicacies to modern interpretations, Kovalam invites guests to savor the essence of winter dining.
Immerse in this flavorful journey at Presidency Hotel Karama, and follow @kovalam.restaurant on Instagram for updates. Website: www.peninsulagroup.ae | Contact: +971 50 469 1510.
9. Winter Wonderland at The Green Planet Dubai:
From December 6, 2023, to January 7, 2024, The Green Planet Dubai's Nature Park transforms into a magical 'Winter Wonderland.' Experience eco-friendly snowfall, Christmas carols, and Santa's workshop. Children can craft sustainable cards, meet Santa, and write letters. A recycled Christmas Tree, festive treats at Rainforest Café, and a sustainable gift market await. Explore botanical gardens, treehouse trails, and the biodome with a Nature Park Day Pass at AED 69 or a Green Planet Dubai Day Pass at AED 175. Discover winter magic at The Green Planet Dubai!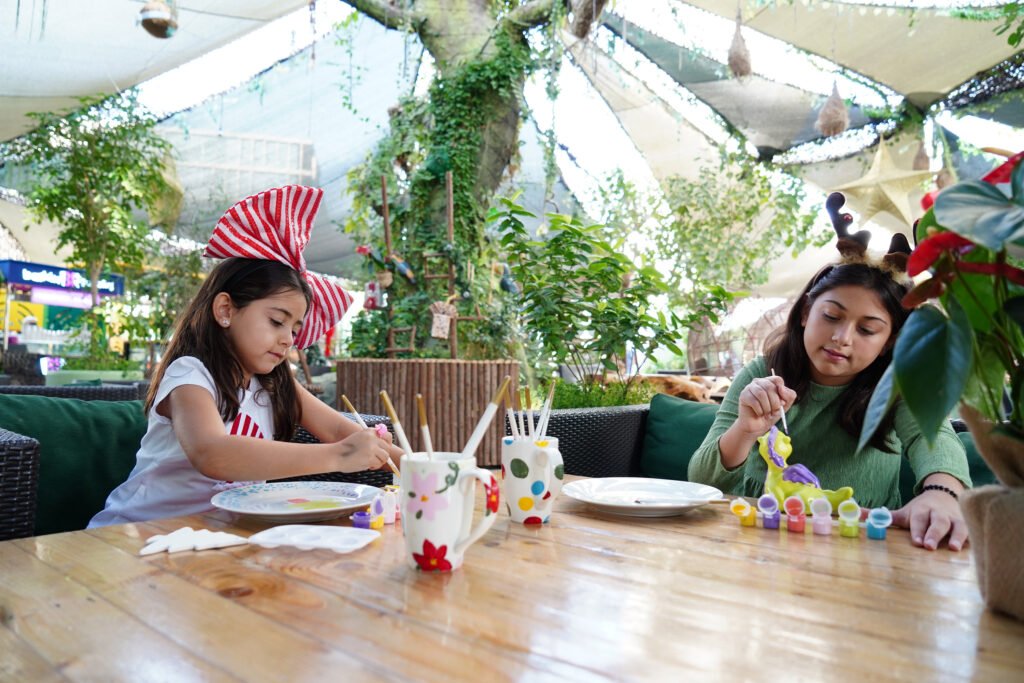 10. Winter Galaxy Show at TODA:
Experience a world of enchantment with the first-ever 5D Winter Galaxy Show by Rockit Event Studio, landing at the Theatre of Digital Art in Souk Madinat Jumeirah from December 22nd to 30th. Tailored for children aged four and above, this immersive experience blends cutting-edge digital technology with live entertainment, featuring captivating scents, soap bubbles, and dazzling laser shows. Active participation from children, interactive workshops, festive treats, and surprises from Santa make this a magical 45-minute show.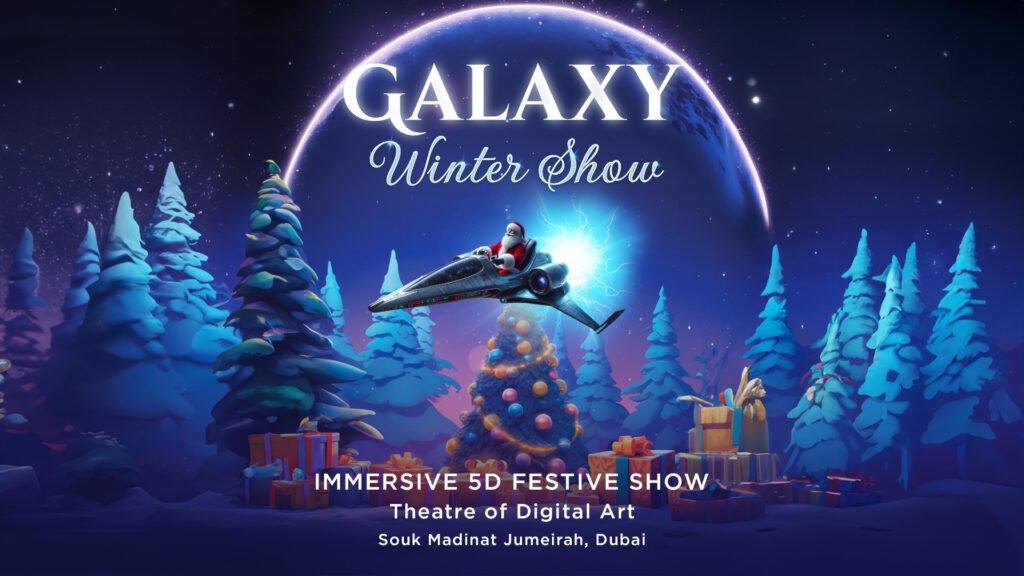 Early bird tickets are available until December 15th at https://dubai.platinumlist.net/event-tickets/89831/galaxy-winter-show/. Don't miss the chance to embark on a magical journey at TODA!
11. Saddle's Winter Nights: A Magical Open-Air Retreat:
Embrace the enchanting allure of Winter Nights at Saddle, as the city welcomes cooler temperatures. Launched on December 2nd, this open-air experience offers unobstructed views of the starry sky and the city's skyline, creating the perfect backdrop for memorable evenings.
Saddle's Winter Nights not only sets the scene for deep conversations and gatherings but also elevates the culinary experience with signature dishes like the Saddle Cheese Burger, Steak Sandwich with Truffle, and indulgent beverages such as the Smore's Hot Chocolate. As the venue captures the charm of Arabian winter nights, guests are invited to revel in magical moments with loved ones. Saddle, renowned for exceptional service, promises an unforgettable celebration of life.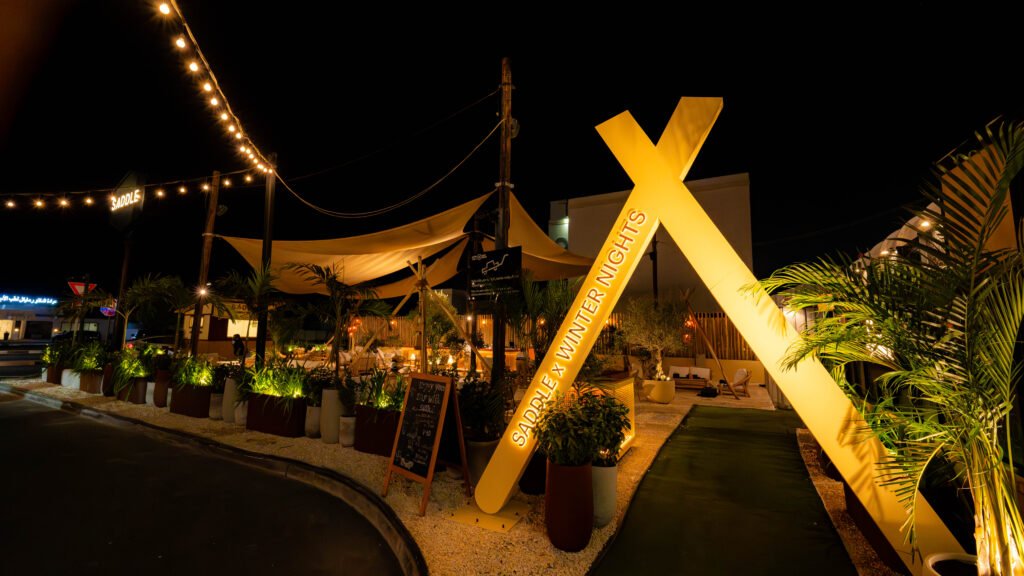 As the winter season unfolds, these diverse activities ensure that residents and visitors in the UAE can create lasting winter memories filled with joy, creativity, and adventure.
Advertisement