FIFA World Cup is taking place in Saudi Arabia this year, but do you know about the other version of the iconic world cup? Well, we are talking about the famous FIFA Beach Soccer World Cup that takes place on the beach. With 16 nations competing on the international stage to win the grand trophy, this world cup is no less than the OG FIFA World Cup. And guess what? After 14 years, Dubai will host the FIFA Beach Soccer World Cup™ next year. The news was announced at the 21st Fifa Council meeting held in Doha, Qatar and here's everything you must know.
Also read: Expo City To Have Ramadan Cannons For The Holy Month
The tournament will return to the Arab world after 14 years in 2024 for its 12th edition. In terms of dates and venue, they will be announced shortly. Not only Dubai but Seychelles is all set to host its first-ever Fifa tournament in three years in 2025.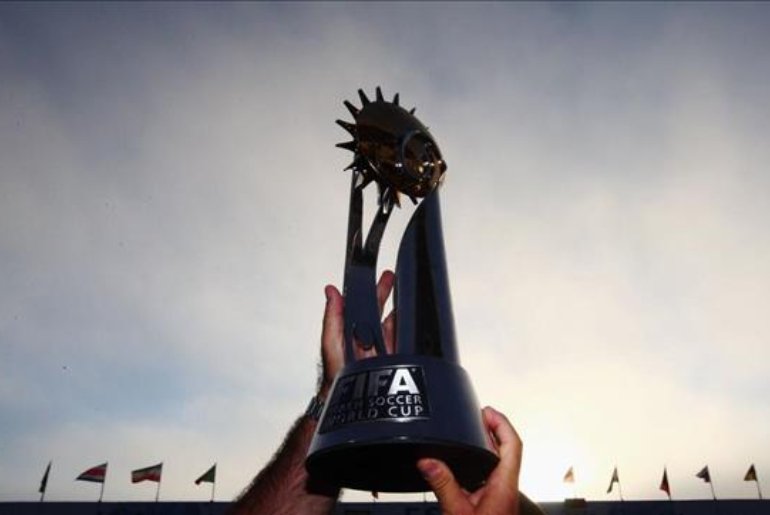 In 2025, the FIFA Beach Soccer World Cup will be staged in Victoria, on the island of Mahé, surrounded by crystal clear waters and coral reefs. Following the Fifa Council meeting in Qatar, Fifa Director of Tournaments, Jaime Yarza, congratulated Dubai and Seychelles for being appointed as hosts for the upcoming two Fifa Beach Soccer World Cups.
Also read: Global Village Announces New Timings For The Holy Month Of Ramadan
In 2021, more than 63 million viewers watched the tournament, and we can't wait to see what 2023, 2024 and 2025 have in store for us in terms of the matches. Stay tuned! All the updates will be out soon.