UAE is without a doubt one of the world's most dynamic nations. There is always something exciting going on in the nation because it serves as a global center for all kinds of events. Dubai's social scene is always bursting with a variety of events to choose from every year, and 2023 has been no exception. From top music concerts, theater productions, art and culture exhibits, shopping and food festivals, the city is always buzzing with a good list you can pick from.
While you might be aware of the ongoing Dubai Food Festival, there's more you can expect in the coming weeks. Shopaholics, put on your shopping shoes as dates are out for Dubai's favourite shopping fest- The Dubai Summer Surprises. This year, the annual shopping fest will run from 29 June to 3 September 2023. Besides, there are big wins and exciting prizes in store, so hurry! Here are all the details.
Also Read: Saudi's AlUla Opens 85-Metre Giant Swing And Sky-High Suspended Stairway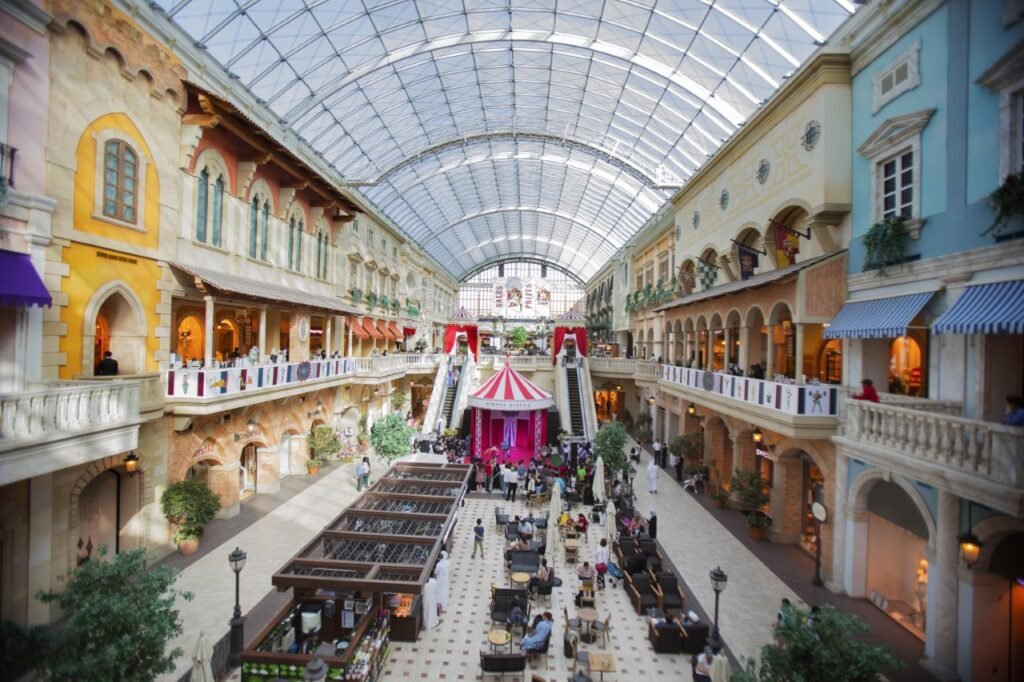 what is the dubai summer surprises?
DSS is the annual shopping occasion that takes place in Dubai each summer. The shopping festival offers a variety of discounts and deals, with a special focus on "back to school" offers because it occurs right before schools resume classes after the summer break, providing parents with the ideal opportunity to stock up on all the essentials. The shopping fest is also known for its mascot- Modhesh, who hosts a range of fun activities for kids to keep them entertained through summer.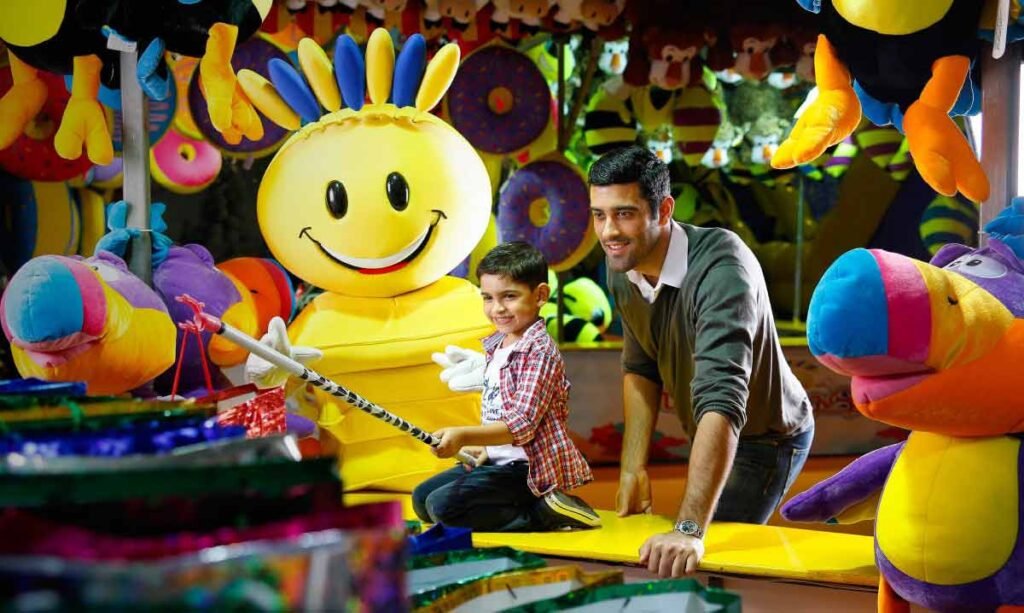 everything you need to know about DSS 2023
This year's DSS features amazing sales, kids' character shows, staycation offers, prize draws, live entertainment, and more. It also features exciting deals and mega raffles for shoppers. Shoppers in Dubai, United Arab Emirates, malls will receive exciting prizes.
DSS 2023 kicks off with a 12-hour mega sale at Majid Al Futtaim Malls in Dubai, such as City Centre Al Shindagha, City Centre Deira, City Centre Me'Aisem, City Centre Mirdif, and Mall of the Emirates. The sale starts at 10:00 and going until 22:00- that means you can shop until you drop and also get up to 90% off of your favorite items. Besides, shoppers who spend a minimum of AED 300 at one of the above malls will be eligible for a prize draw. The winner will be declared in July.
In addition, guests can also take part in the unique inaugural performances held at the Burj Khalifa, the Imagine Show at Dubai Festival City Mall, and the Palm Fountain (at the Pointe). If that wasn't enough, this year's lineup also includes a number of brand-new events, including the Big Eid Eat and Dine & Win and Summer Restaurant Week.
Also Read: Ski Dubai To Transform Into A -4°C Race Track For A 'Cool' Snow Run This Summer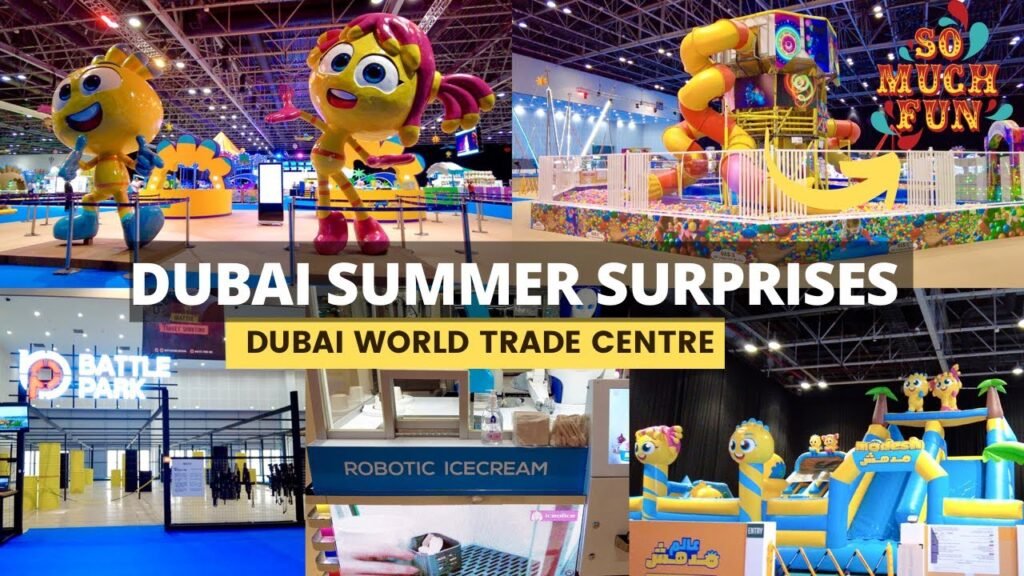 what are the entertainment options?
As for the entertainment, there is tons in store for kids and adults. Guests can enjoy exclusive performances by international celebrities, as well as numerous stage shows, roaming acts, and mall events chock-full of gifts and surprises. Kids will be entertained by life-size cartoon characters that will roam the area, and young adults will enjoy interactive workshops. All adults will be able to stay upbeat throughout the period thanks to the numerous retail and dining promotions. You'll find yourself scrambling to get in line for the best of them due to the enticing discounts and deals that are scattered throughout participating malls, hotels, and restaurants. We can assure you that it will be a busy, enjoyable time.
Kids are sure to love the DSS mascot- a yellow, cuddly jack-in-the-box character named Modhesh World. There are a ton of highlights for entertainment and family fun. Kids can have a fun day out at a sizable indoor park inside the Dubai World Trade Centre. Enjoy a wide variety of rides, arcade games, adventure activities, leisure attractions, and thrilling edutainment experiences that are specifically designed for children.
Sports fans can participate in Dubai Sports World- a massive sporting that will take place at the World Trade Centre. You can participate in your preferred sport for free, whether it be basketball, cycling, tennis, or football. And don't worry about the intense summer heat because this is being held in a sizable, air-conditioned space that is more than 25,000 square meters large inside the Dubai World Trade Centre.
The Dubai Summer Surprise Sale is a fantastic chance to score great discounts on a variety of goods. Whether you're looking for clothing, electronics, home goods, or anything else, you'll probably find some great deals during the sale. The event is also renowned for its energetic atmosphere and exciting activities, which can enhance the general shopping experience.
So, mark your calendar and make the most out of the 10 week fest!
Also Read: UAE's Largest Indoor Adventure Park With A Three-Storey E-Karting Track Is Now Open In Abu Dhabi's Al Qana