Dubai's skyline is all set to change with the addition of a brand new floating garden. The hanging garden tower project is the brainchild of Dubai developer DAMAC. The 83- storey building, branded by the Swiss luxury jeweller, de GRISOGONO will be located in Al Safa. Once completed, the building will boast futuristic and luxurious amenities including beach inspired pools, a sapphire infinity pool that floats between the buildings, a fog forest, observatory, edge walk, glass slide and more. Read on for more deets.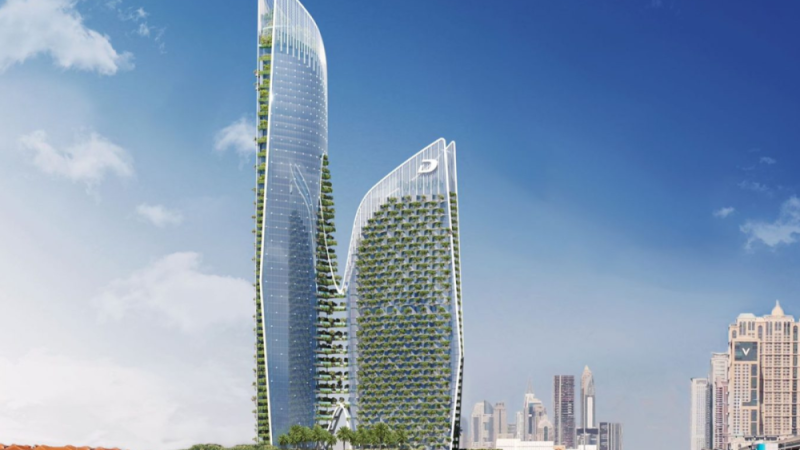 The new project is more than just a sky scrapper. Dubai-aites can witness an impressive building with a hanging garden suspended between two towers.
The 'Safa Two' project will be a sight to behold once completed. The building will boast an oval shape cut-out framing the garden that appears to float above the clouds. The gravity-defying garden will also generate rain using a climate control system. Truly, something we've never heard of!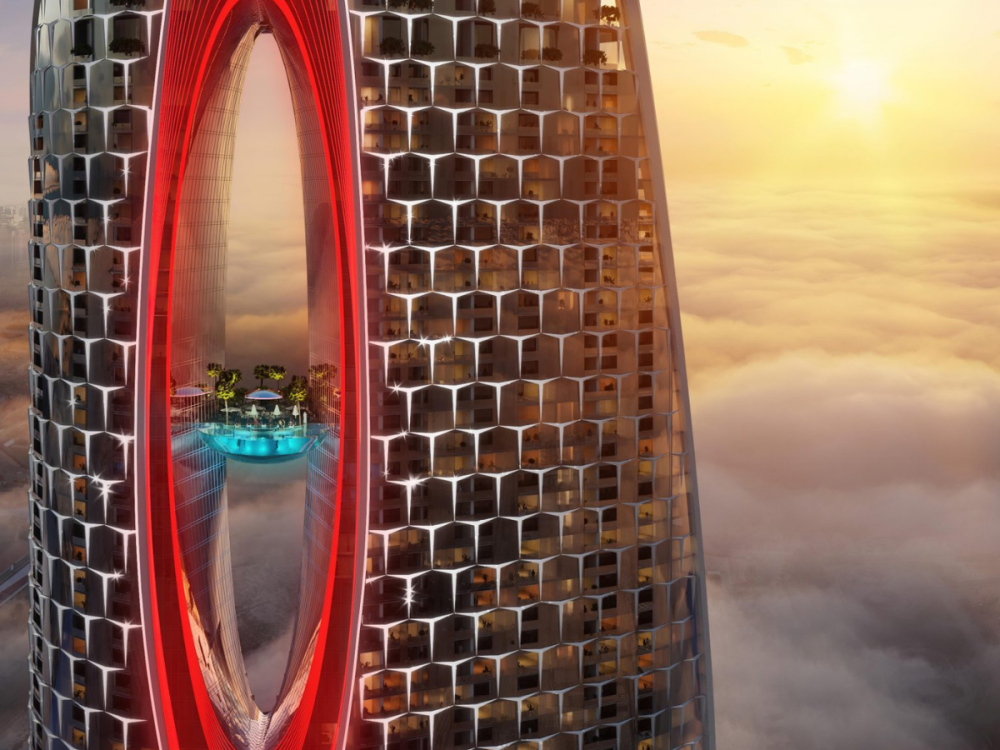 Another appealing feature is that the on-site swimming pools will be lagoon-style.
We're talking about beach pools surrounded by sand and vegetation to provide a relaxing environment for those fortunate enough to live in Safa Two.
Like to live in Safa two? There is a wide range of apartments available, including a 1 bedroom unit in Tower B and an ultra-luxurious 2 or 3-bedroom apartment with a private splash pool in Tower A.
The tower is due for completion in 2026.