Dubai Design Week is making a spectacular return from November 7 to November 12, 2023, and it promises to be a grand celebration of creativity and innovation. Held under the patronage of Her Highness Sheikha Latifa bint Mohammed Al Maktoum, Chairperson of Dubai Culture and Arts Authority and member of Dubai Council, this event is the Middle East's largest design extravaganza and marks its tenth year with a bang.
This year's Dubai Design Week is set to be the most significant yet, with a diverse array of attractions for design enthusiasts and creatives of all kinds. Here's a glimpse of what's in store:
ABWAB: Embracing Regional Design
The ABWAB exhibition, meaning 'doors' in Arabic, is a returning favorite, showcasing designs from across the Middle East, North Africa, and South Asia. This year, Emirati architect Abdalla Almulla, the founder of MULA design studio, has crafted a sustainable pavilion that will host captivating performances during the six-day event.
Also read: 5 Festive Feasts And More: UAE's Best Celebrations (socialkandura.com)
Downtown Design: A Haven for Interior Enthusiasts
Downtown Design is set to captivate interior design enthusiasts at the d3 Waterfront Terrace from November 8 to November 11. Local creatives will share their latest projects, designs, and collections, making it a must-visit for those passionate about interior aesthetics.
Exhibitions and Pop-ups: A Design Extravaganza
Dubai Design Week's exhibitions and pop-ups are a highlight, offering free entry to a world of design wonders. The 2023 edition showcases the "100/100 Best Arabic Poster," featuring the work of emerging UAE-based designers. Additionally, London's The Royal College of Art will explore sustainable design through a fascinating exhibition.
Advertisement

Innovative Installations: Where Art Meets Sustainability
The event's venue, d3, will be transformed by intriguing installations, including "The Altostrata," a 3D-printed pavilion crafted from biodegradable sugar-based material. Architects Wael Al Awar and Kazuma Yamao will present a traditional shelter created from sustainable cement alternatives.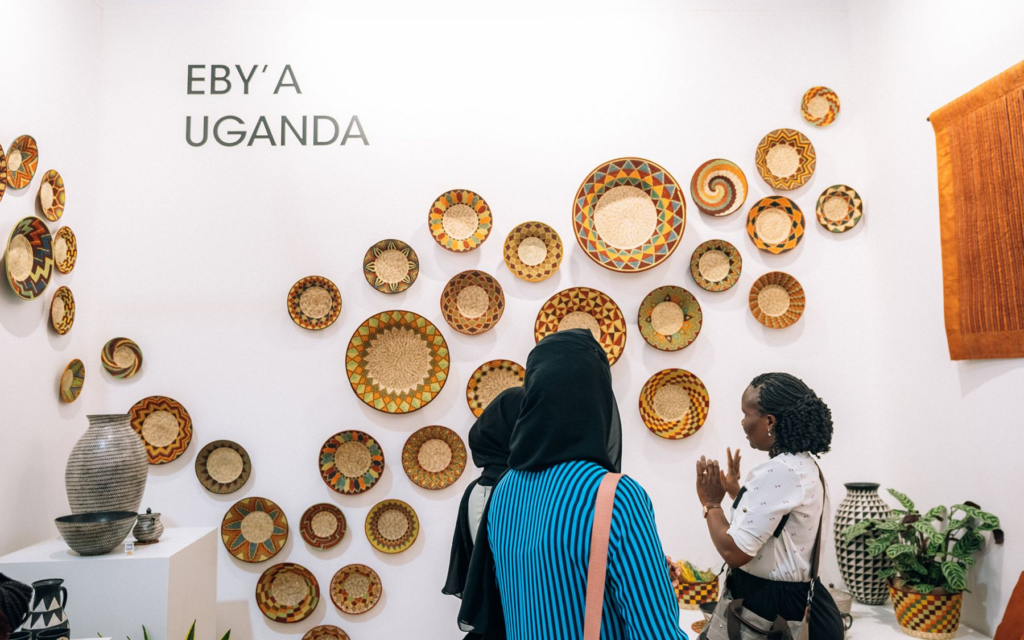 Also read: Light Up Diwali: 8 Incredible Deals And Gifts You Can't Miss (socialkandura.com)
Marketplace: Shop for Artisan Treasures
For those seeking unique and handcrafted goods, the Marketplace is a must-visit. It will run over the weekend (November 11-12) at the heart of d3, offering a wide selection of artisanal products and sustainably sourced items. Foodies will also have a treat as a range of delectable delights will be available. Plus, there are engaging activities to keep the kids entertained.
Engaging Workshops and Talks
While the specific lineup of workshops and talks has yet to be announced, attendees can anticipate a wide range of design-related topics covered by a diverse group of speakers. These sessions promise to be both educational and inspirational.
In a week filled with creativity and innovation, Dubai Design Week 2023 is the place to be for design enthusiasts and industry professionals alike. This event not only celebrates art and design but also explores sustainability and regional creativity. Don't miss this opportunity to immerse yourself in a world of artistic wonders from November 7 to November 12, 2023.
For more updates on the event schedule, speakers, and workshops, stay tuned to the official Dubai Design Week website.
Advertisement