Renowned American singer Ashanti is set to captivate Dubai audiences this weekend with a sensational performance at BLU Dubai on Sunday, November 19. The event promises an unforgettable night filled with Ashanti's chart-topping hits, making it a must-attend for music enthusiasts in the city.
Also read: Things To Do This Weekend: Unmissable Events And Offers At These 4 Places!
A Night of Musical Brilliance
Known as the Princess of Hip-Hop & R&B, Ashanti rose to stardom in 2001 when she signed with Murder Inc Records. Her self-titled debut album, "Ashanti," released in 2002, quickly became a massive success, selling three million units and earning triple platinum certification. The album's success catapulted Ashanti into the spotlight, garnering three Grammy nominations in 2003.
A Diverse Musical Journey
Ashanti's musical journey has been marked by a string of successful albums, including "Chapter II" (2003), "Concrete Rose" (2004), "The Declaration" (2008), and "Braveheart" (2014). Each album showcases her incredible vocal range and versatility within the realms of hip-hop and R&B.
Beyond Music: A Multifaceted Talent
In addition to her musical accomplishments, Ashanti has made a mark in the film industry with appearances in movies such as "Bride and Prejudice" (2004), "Coach Carter" (2005), "John Tucker Must Die" (2006), "Resident Evil Extinction" (2007), "Stuck" (2015), and "Mothers and Daughters" (2016). Her ability to seamlessly transition between music and film underscores her status as a multifaceted and accomplished artist.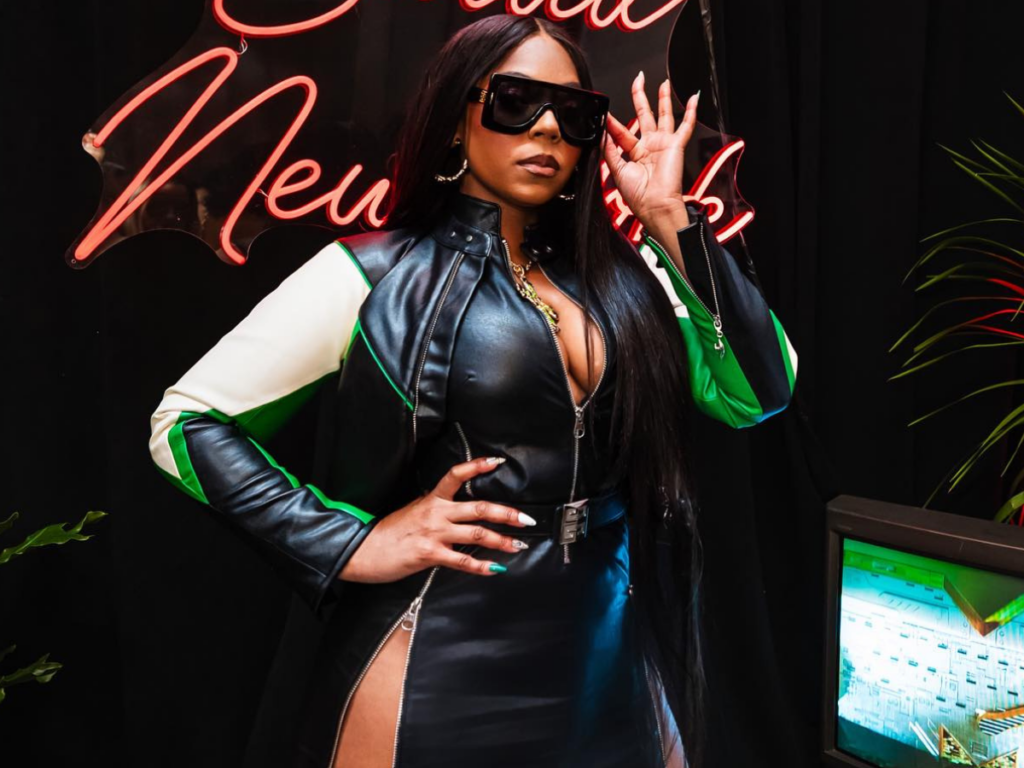 Also read: Riyadh Air Soars To New Heights With Dual-Livery At Dubai Air Show (socialkandura.com)
An Exclusive Experience at BLU Dubai
The event, hosted at V-Hotel Al Habtoor City, promises an exclusive and electric atmosphere. To encourage attendance, the organizers have made the event free for ladies, ensuring an inclusive and vibrant audience. Gentlemen can secure their spot for an entry fee of Dhs100. The festivities kick off at 10 pm, offering a night of entertainment and musical brilliance.
Don't Miss Out on a Memorable Evening
As Ashanti graces the stage in Dubai, attendees can expect an enchanting performance that spans her illustrious career. From her early hits to her latest chart-toppers, the evening promises to be a celebration of music and talent.
How to Attend
For those eager to witness Ashanti's performance live, securing a spot is easy. Ladies can enjoy the event for free, while gentlemen can purchase tickets for Dhs100. The stage is set, the venue is ready, and Dubai awaits a night of musical magic with Ashanti.
The upcoming performance by Ashanti at BLU Dubai is poised to be a highlight on Dubai's entertainment calendar, offering an exceptional night for music lovers to come together and celebrate the artistry of a true icon.
Advertisement