The UAE's culinary scene just got a touch more luxurious with the arrival of the first-ever Armani Caffe in Dubai Mall. This trendy addition, brought to you by the iconic Italian fashion label, promises an unforgettable dining experience in the heart of the world's largest mall.
Armani Caffe: A Fashionable Dining Experience
Dubai has long been associated with opulence and extravagance, and the Armani Caffe fits right into this narrative. Nestled in Fashion Avenue, this chic cafe occupies prime real estate, boasting an open-plan layout inspired by the charming pavement cafes of Italy. It's not just a place to dine; it's an experience, making it a hotspot for both people watching and being seen.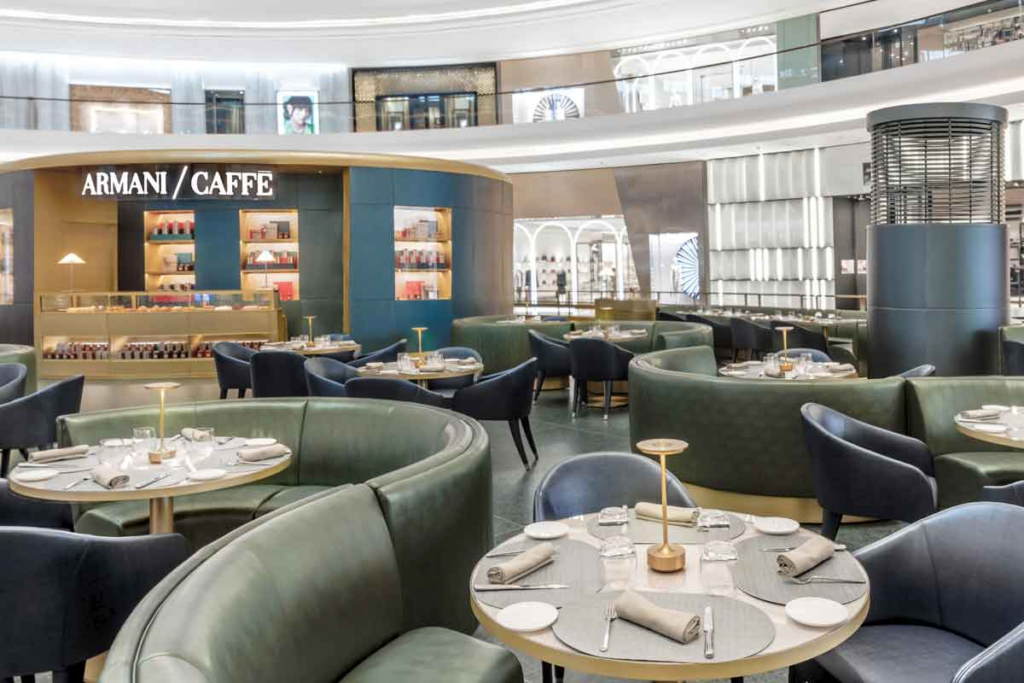 Also read: Riyadh Impresses UNESCO World Heritage Committee By Hosting 45th Session
The Armani Aesthetic
Step inside the Armani Caffe, and you'll be enveloped in the timeless elegance that the Armani brand is known for. The interior is tastefully adorned with signature Armani motifs, using muted blues and greens to create an ambiance that is simultaneously stylish and inviting.
Exploring Italian Culinary Delights
Of course, what's a visit to an Armani establishment without a culinary journey through Italy? The menu at Armani Caffe is a testament to Italian excellence, offering a wide range of options to satisfy every craving. Whether you're in the mood for a hearty breakfast, a light lunch, or a quick coffee fix, this cafe has got you covered.
Delicious Offerings
For starters, indulge in the classic vitello tonnato or the rich lobster and seafood bisque. If you're looking for something more substantial, the lemon-scented risotto with Sicilian prawns and veal Milanese are standout options in the main course.
Sweet Endings and Golden Touches
Dessert lovers, rejoice! Armani Caffe takes Italian indulgence to the next level with its decadent offerings. The white chocolate and gold leaf cheesecake is a true showstopper, while the Armani gold latte adds a touch of bling to your coffee break. And for those who prefer non-alcoholic refreshments, the signature spritzes and mocktails are not to be missed.
Advertisement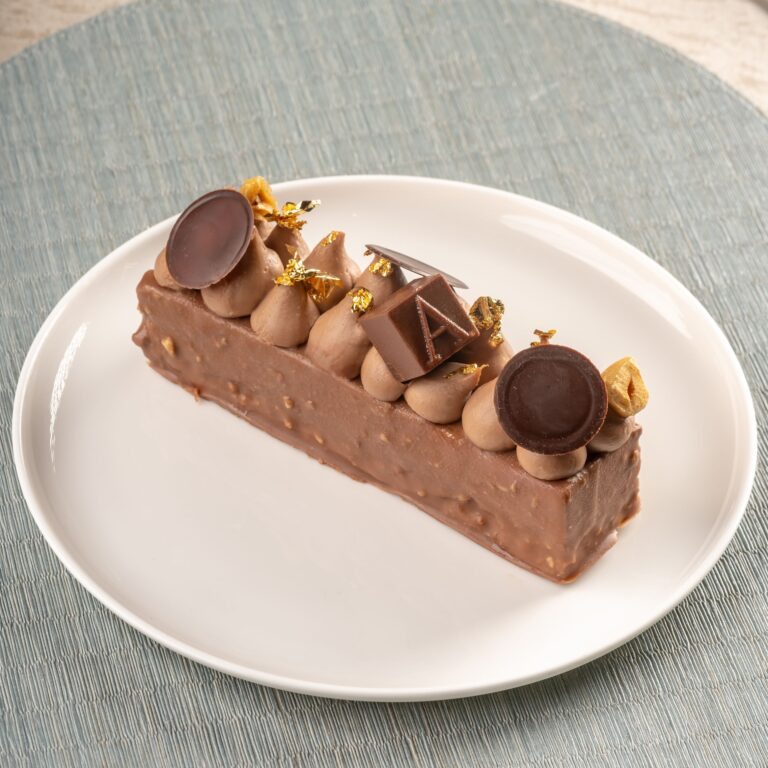 Also read: In Pics: Dubai Presents The World's First Underwater Floating Mosque
A Permanent Fixture
Unlike some of its counterparts, Armani Caffe is here to stay. This cafe is a permanent fixture in Dubai Mall, making it your new go-to spot for mid-shopping spree snack breaks or leisurely meals that exude sophistication.
A Growing Trend
Armani Caffe joins the ranks of high-end fashion brands expanding into the culinary world. Just last month, NYC-based Coach opened its first Middle East cafe in Dubai. However, Armani Caffe stands out as a permanent culinary destination, offering a taste of Italy amidst the glamour of Dubai Mall.
In a city known for pushing boundaries and setting trends, Armani Caffe's arrival adds another layer of sophistication to Dubai's dining landscape. Whether you're a fashion enthusiast or a culinary connoisseur, a visit to this cafe promises an experience that seamlessly blends luxury and taste.
Armani Caffe in Dubai Mall isn't just a cafe; it's a culinary heaven that reflects the essence of the Armani brand. With its impeccable style, delectable menu, and prime location, it's set to become a must-visit destination for locals and tourists alike. So, the next time you find yourself in the UAE, be sure to savor the flavors of Italy at Armani Caffe in Dubai Mall.
Advertisement