During the holy month of Ramadan, Muslims around the world fast for nearly 12 hours daily throughout the month and pray for the well-being of their loved ones. They usually break the fast after sunset and relish different dishes – this period is known as Iftar. And begin their fast the next day before sunrise, after eating something- this period is known as Suhoor. And if you are looking for budget suhoor deals in Dubai, here are five deals that you must consider.
1. Suhoor Buffet at Barbecue Delights
If you enjoy having both desi and western dishes before starting the fast, then Barbecue delight is perfect for you. Their Suhoor buffet costs AED50+ VAT and has the best Indian & Pakistani cuisine like Paya, Nihari, and Qeema, as well as Western breakfast items like omelettes, sausages, and pancakes. From hot and cold mezze options to refreshing beverages, it severs everything. You can relish this at Barbecue Delights JBR & Motor City Outlet from 12 AM.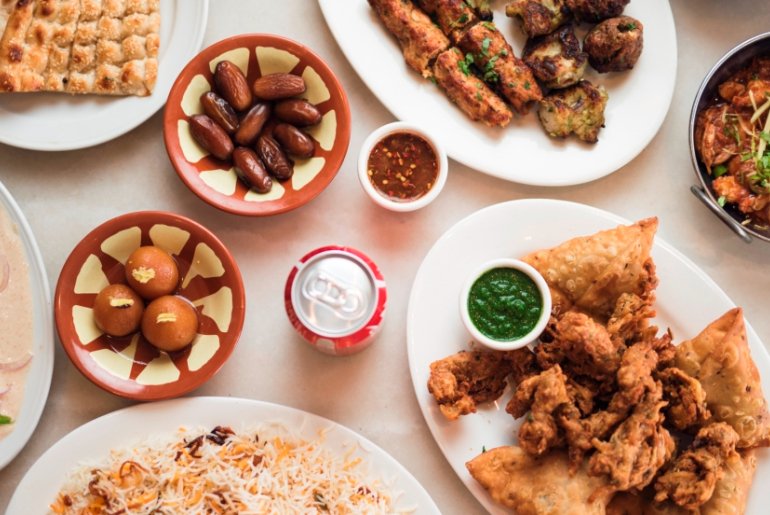 2. Healthy Suhoor At Lapa Eatery:
It is important to take care of your health during the holy month of Ramadan, and if you like to start fasting on a light and healthy note, Lapa Eatery's Suhoor deal is for you. Located in Jumeirah, the Suhoor package costs AED110 per person and AED189 for two. It Includes creamy butternut hummus with flatbread, yoghurt bowl with berries compote, and super-comforting pumpkin or balila soup. Mains include truffle scrambled egg, spicy-savoury shakshuka, protein-packed sweet potato benedict, delightful manakish zaatar and tangy and creamy eggplant avocado on toast. It is healthy and tasty at the same time.
3. Delectable Suhoor At Sofitel Dubai Jumeirah Beach
Relish the Suhoor menu while enjoying the panoramic sea views at A.O.C International Buffet – Podium 3 Level during Ramadan from 11 pm to 1 am. The menu includes a delectable selection of mezze, main courses, and sweet treats. The price is AED120 per person for groups of 30 guests and above.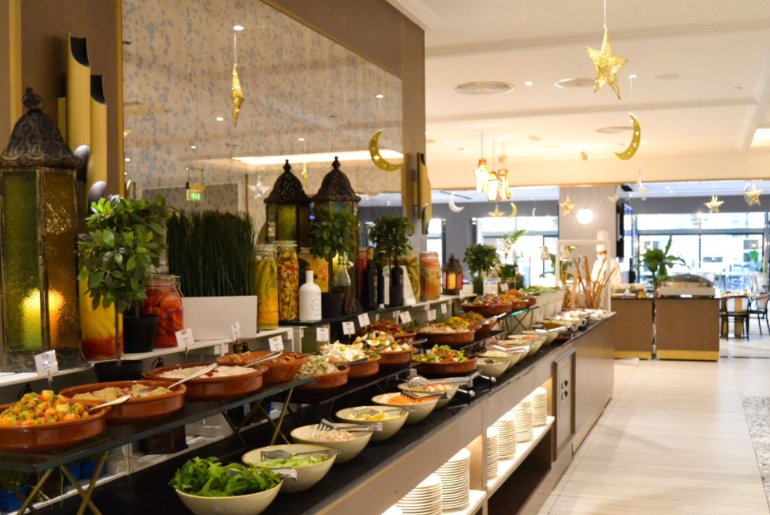 4. Suhoor Set Menu At Ibn AlBahr
Priced at AED95, the suhoor set menu is available from midnight till 2:30 AM. The limited set menu includes foul moudammas, balila, halloumi, desserts, eggs and more. It is the perfect way to celebrate Iftar by the sea with fresh food.
5. Set Suhoor Menu At Yalumba
Located in Le Meridien Dubai Hotel & Conference Centre, Yalumba is offering a set suhoor menu for AED95 per person only. You can enjoy this set menu throughout Ramadan from 10:30 PM to 1 AM.