In the heart of Dubai's Business Bay, gaming enthusiasts and nightlife seekers alike are in for a treat with the grand opening of Triple 7 at Radisson Blu Canal View Hotel on November 11.
Gaming Galore: A Trip Down Memory Lane
Triple 7 stands as a time machine, whisking patrons back to the '80s and '90s, offering an extensive collection of arcade games that span the decades. From classic pinball machines to cutting-edge virtual reality experiences, the venue promises an immersive journey through the evolution of gaming culture.
The ambiance that Speaks Volumes
As visitors step inside, they'll be greeted by a captivating ambiance featuring neon accents, retro arcade machines, graffiti-covered walls, and contemporary art pieces. Each corner of Triple 7 tells a unique story, making it not just an arcade but a visual spectacle.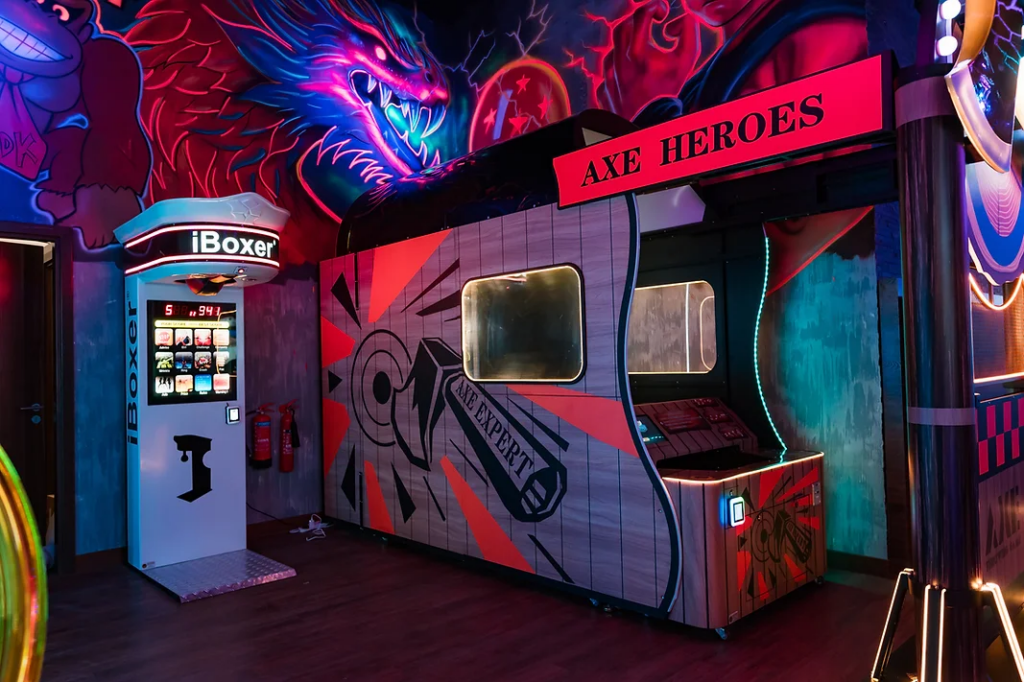 Also read: Celebrate Diwali With Delicious Feasts At These 9 UAE Restaurants
Triple 7 Heaven: Sip, Savor, and Socialize
Adjacent to the arcade is 7 Heaven, a chic lounge and bar area where patrons can socialize and unwind. Craft hops, signature mixed drinks, and top-shelf beverages are on the menu, ensuring that guests can sip on nostalgia while savoring the present.
Culinary Delights Beyond Gaming
Triple 7 doesn't just stop at gaming and drinks; it extends the experience with a tempting array of culinary offerings. From sliders and nachos to pizzas and more, the menu is designed to tantalize taste buds and complement the overall entertainment experience.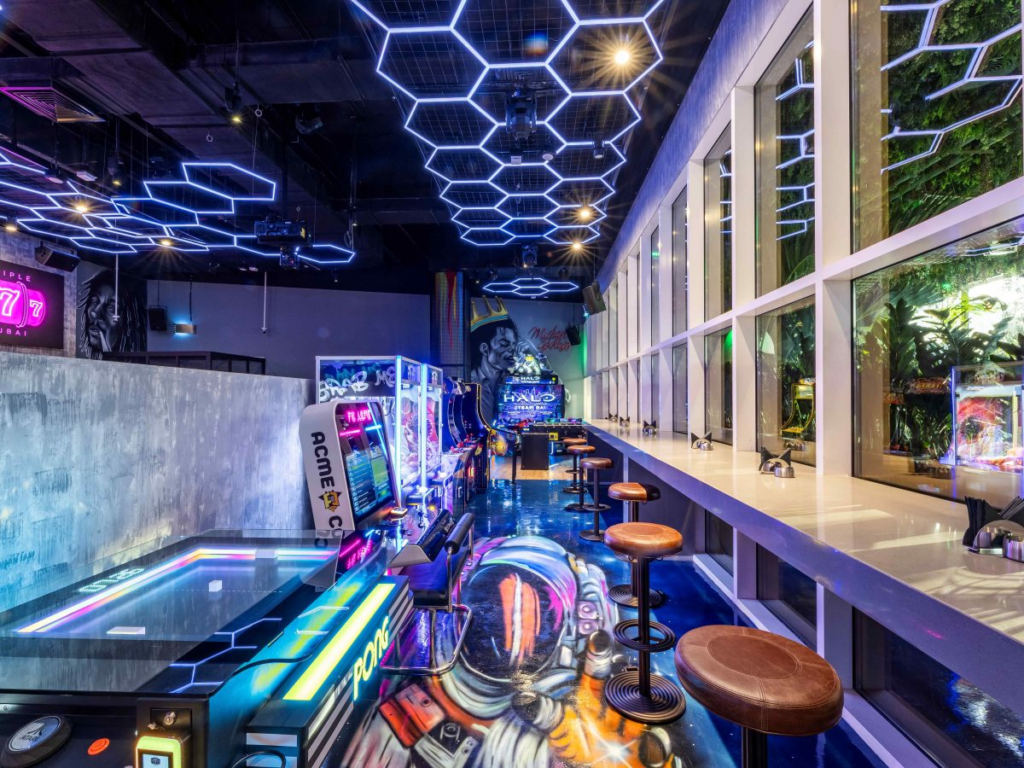 Also read: Light Up Diwali: 9 Incredible Sweet Deals And Gifts Options You Can't-Miss!
More Than Just an Arcade
Triple 7 transcends the conventional arcade experience by offering additional entertainment options. Bowling alleys and billiard tables add to the diverse range of activities available under one roof, making it a comprehensive entertainment hub.
Mark Your Calendar: Grand Opening on November 11
The excitement is building as Triple 7 invites residents and visitors to mark their calendars for the grand opening on November 11. This adult arcade promises a unique blend of retro charm and modern luxury, creating a hotspot for those seeking an unforgettable nightlife experience.
Plan Your Visit: Where Nostalgia Meets Contemporary Entertainment
For more information and to plan your visit, head to 777dxb.com. Triple 7 beckons, inviting you to embark on a nostalgic adventure like no other. Discover where the past meets the present in the heart of Dubai's Business Bay.
Advertisement