When it comes to style and celebrations, Sonam Kapoor and Anand Ahuja know how to do it right. Their little bundle of joy, Vayu, turned one on August 20th, and the Kapoor-Ahuja clan pulled out all the stops for this milestone. Let's dive into the fabulous affair that was Vayu's first birthday bash. Sonam, being the social media sensation she is, treated her fans to a peek inside the festivities.
Sonam Kapoor & Anand Ahuja's son Vayu turns 1
The day kicked off with a beautiful puja followed by a sumptuous lunch, and trust us, it as lovely as it gets. Sonam, the proud mom, shared the pictures on her Instagram with a heartfelt caption, "Our Vayu turned 1 yesterday. We did a lovely puja and lunch with the family. Thank you so much to the universe for giving us our blessing. #everydayphenomenal #vayusparents Special thanks to @ranipinklove for making a beautiful themed puja and lunch… love you. Also thank you to @kavitasinghinteriors for the beautiful mandir she's given us."
Now, let's talk fashion. For Vayu's special day, the family donned their traditional best. Little Vayu stole the show in a turquoise kurta and crisp white pants, looking absolutely adorable.
Advertisement

Anand wore a white Kurta and Sonam was seen wearing an Anarkali like yellow suit.
In one of the candid clicks, Sonam was spotted having a playful moment with her munchkin.
And, of course, there was a family portrait that oozed elegance. It featured Sonam's parents, the ever-charming Anil Kapoor and the lovely Sunita Kapoor, alongside Anand's proud parents.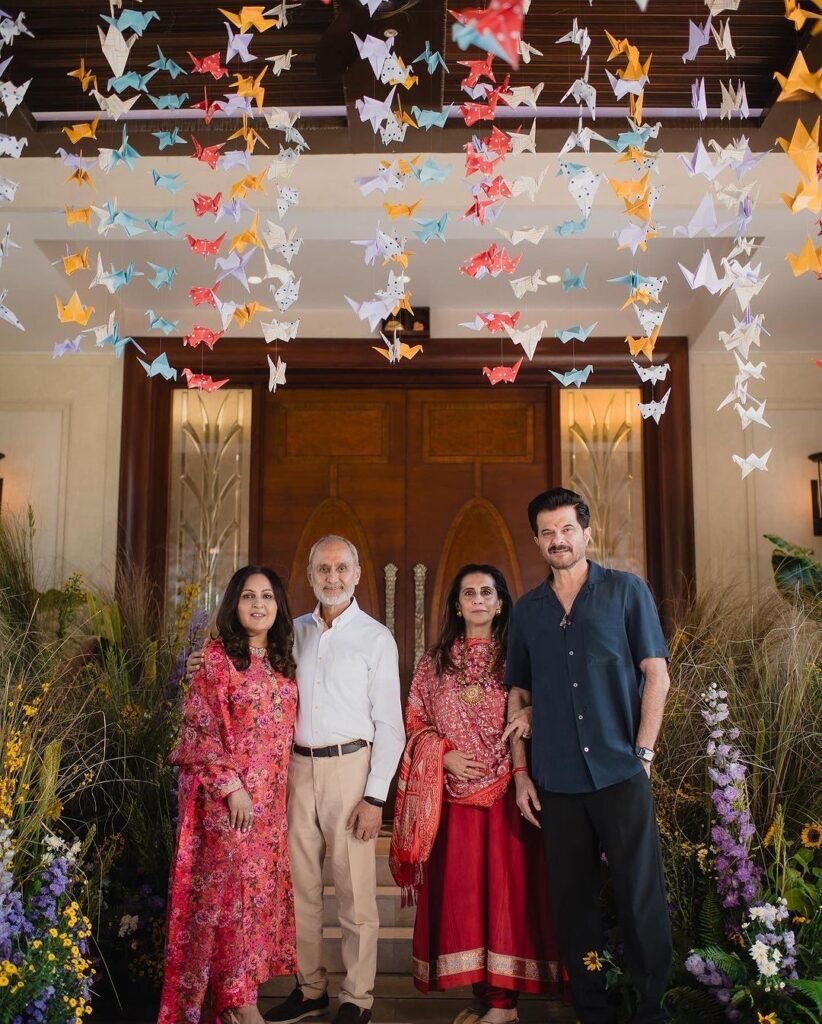 Sonam and Anand, the stylish power couple of Bollywood, tied the knot in 2018 and welcomed their adorable Vayu into the world last year. Since then, they've been embracing parenthood with all happiness.
On the professional front, Sonam is yet to spill the beans on her next project, one thing's for sure – she's acing motherhood and style simultaneously.
Also Read: We Got A Teeny-Weeny Glimpse Of Sonam Kapoor's Son Vaayu & He's Aww-Dorable
Advertisement