Dubai boasts some of the finest museums in the world and now we've got a swanky new addition to this list. The city is now home to the largest heritage museum in the UAE. Sheikh Mohammed bin Rashid, Vice President and Ruler of Dubai, opened the newly renovated Al Shindagha Museum on Monday, 6 March. The museum offers a glimpse into the traditional Emirati lifestyle and the rich cultural heritage of the UAE. Visitors can get a glimpse of what the UAE looked like in 1800s, with exhibits dating back to this period.
Speaking at the inauguration, HH Sheikh Mohammed said museums help tell the story of the emirate."Our museums serve as cultural beacons that embody our heritage. We want the world to know Dubai's story and its history. Dubai has always been a hub for traders and those pursuing a better life and it will continue to thrive as a centre of global civilisations on both cultural and humanitarian fronts."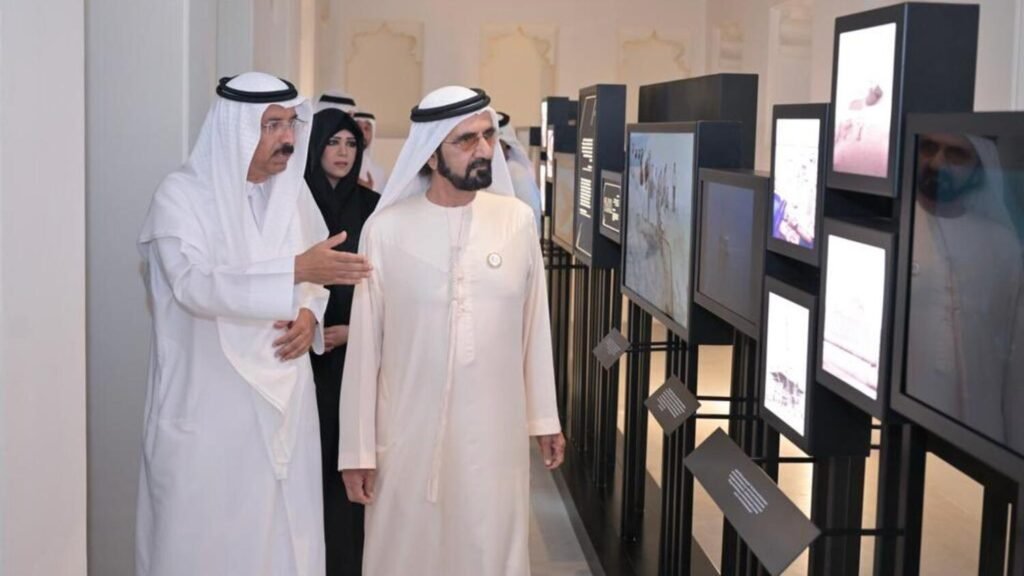 He further directed that Al Shindaga be converted into an open air museum, covering an area of 310,000 square metres. The museum will showcase the city's exceptional achievements and its diverse human and cultural dimensions.
"The Al Shindagha Museum plays a vital role in preserving tangible and intangible cultural heritage, which is the foundation of any civilisation," said Sheikha Latifa bint Mohammed bin Rashid Al Maktoum, Chairperson of Dubai Culture and Arts Authority. "The museum embodies the ambitious spirit of Dubai and documents its success stories. It stands as a testament to the emirate's journey towards the future."
The museum presents a vivid account of Dubai's history and highlights its extensive cultural legacy. It tells the tale of Dubai's transformation into the contemporary metropolis it is today while immersing visitors in the traditional lifestyle of Dubai in the 19th century and the 1970s.
The history of Dubai's ruling family, its achievements, and significant historical events are all on display through a variety of collections. Along with other insightful information, the Al Maktoum Residence also has exhibits on the significant choices and historic endeavors of Dubai's rulers in the 19th century.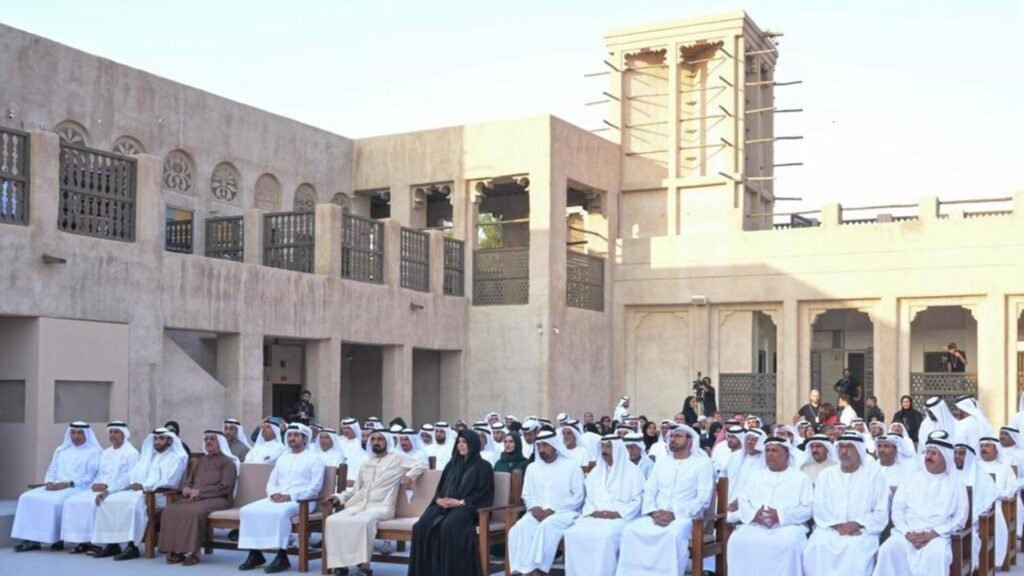 Sheikh Mohammed was born and spent a large portion of his childhood in Al Shindagha, a modest neighborhood on the western bank of Dubai Creek.
The largest heritage museum in the UAE, Al Shindagha Museum, has 80 historic homes displayed in 22 pavilions that show how Dubai and the nation have developed.
With exhibits from the 1800s, it provides a glimpse into the traditional Emirati way of life and the rich cultural heritage of the area.
The museum includes collections from more than 100 contributors and hopes to draw over a million visitors by 2025.
Each pavilion, such as Dubai Creek — Birth of a City, People and Faith, Perfume House, and Al Maktoum Residence, has its own theme and exhibit.