If you think that this is Jawan's trailer. No, let me tell you, it's called a PREVUE. Yes, we will have another trailer too, till then this has blown our mind. Shah Rukh Khan is back to rule the silver screen after Pathaan. Directed by Atlee, Jawan also stars Vijay Sethupathi and Nayanthara. Without any delay let's dive into what the Prevue of Jawan gives us a glimpse into.
Shah Rukh Khan's Jawan prevue made has only added more anticipating to our wait. It showed King Khan in a never-seen-before avatar. It was earlier reportedly said that the actor will be donning 6 looks in the movie and the prevue gives us a sneak peek into it. Who is Shah Rukh Khan playing in the movie? That's still a mystery but one thing is clear it has high-octane action.
Let's take a look at 5 moments from Shah Rukh Khan's Jawan which has caught our attention
1) a sneak peek into Shah Rukh's different avatars
The Badshah of Bollywood has proved he can pull off any look. In the prevue we see that SRK is bald in one scene, while in the other he has grey hair and his half-face is covered in a white mask. Pulling off the badass avatar he is seen with guns in one look and in the other he has his face bandaged. One of the parts also shows him in a police officer's outfit but his full look was not given out. Srk also sported a red shirt and a simple character look. Though he has revealed these many looks we are not sure what story it tells.
2) Deepika Padukone's cameo confirmed
Till now there were only speculations that Deepika will have a cameo. Now, the rumours have been put to rest. In the prevue, we see the actress donning a red saree and putting a person down in the rain. She looks absolutely someone who is powerful. The duo of Deepika and SRK is one of the most loved in Bollywood. She debuted in Bollywood with Om Shanti Om alongside SRK and went on to do movies like Happy New Year, Chennai Express and very recently Pathaan. Now, they reunite onscreen again for Jawan.
3) The best of the south stars
For the unversed Bollywood buffs, let me tell you that Nayanthara is a prominent superstar in the south. After being in the entertainment industry for around a decade now, the actress has ventured into new waters. This is her first Bollywood movie. In this movie, we spotted her shooting a gun in a complete boss lady avatar. We can't wait to see her in one of the most awaited Bollywood movies of the year and who better to debut with than the king himself?
Advertisement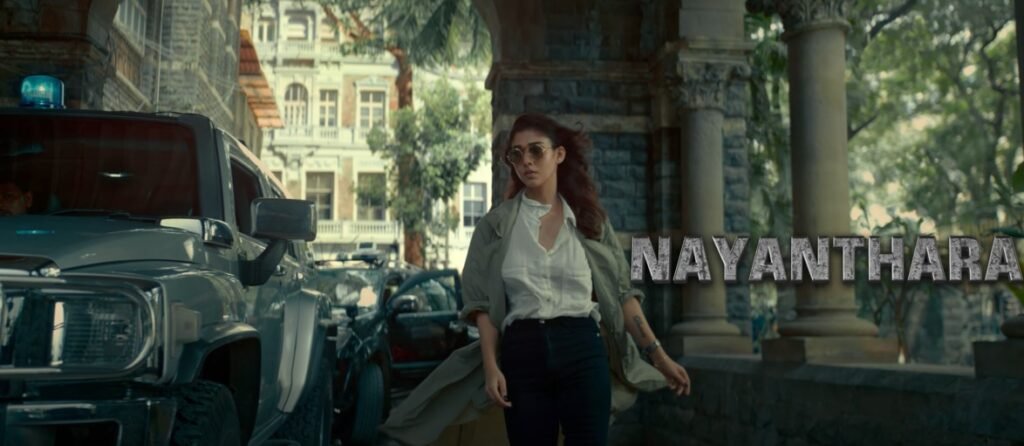 Apart from this Vijay Sethupathi is set to kill it in Bollywood. His role is yet to be unveiled. The portrayal of raw, determined and fearless characters is high in this movie and what's about to come next we can only hope. From the best of Bollywood to the best of the South, the audience couldn't ask for a better blend.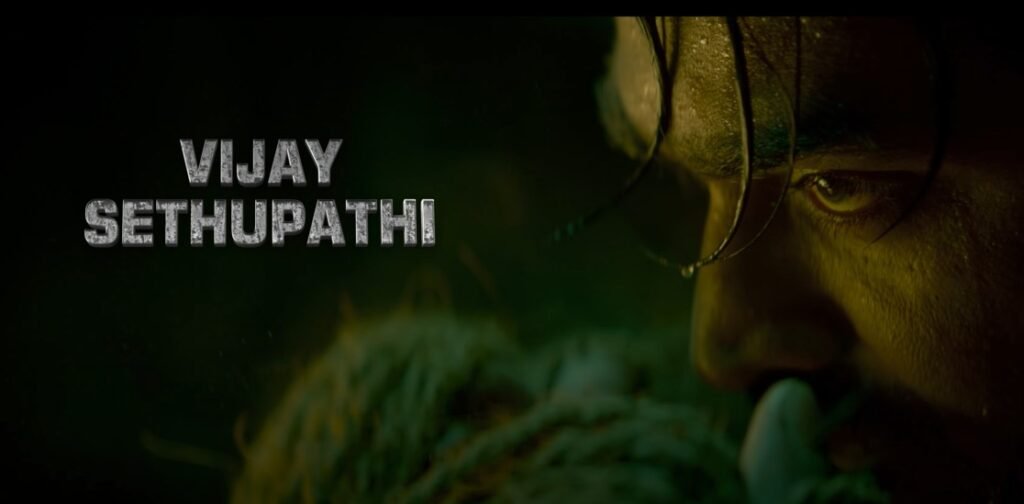 4) Jawan's dialogues are already a hit
The prevue has a very interesting narration by Shah Rukh Khan, it went like "Mai kaun hu kaun nahi pata nahi, maa ko kiya vaada hu, Mai adhere kiya ek irada hu, mai acha hu, bura hu, punya hu, ya paap hu, yeh khud se puchan kyuki mai ap hu. Ready?." (Who am I and Who am I not? I dont know. I am promised wish to a mother, I am an unfulfilled intention, I am good, I am bad, I am a curse or I am a boon? Ask this to yourself because I am you. Ready?). This narration only increased the excitement. We can certainly expect some amazing one-liners and some bomb dialogues which are about to be etched into our minds to the grave.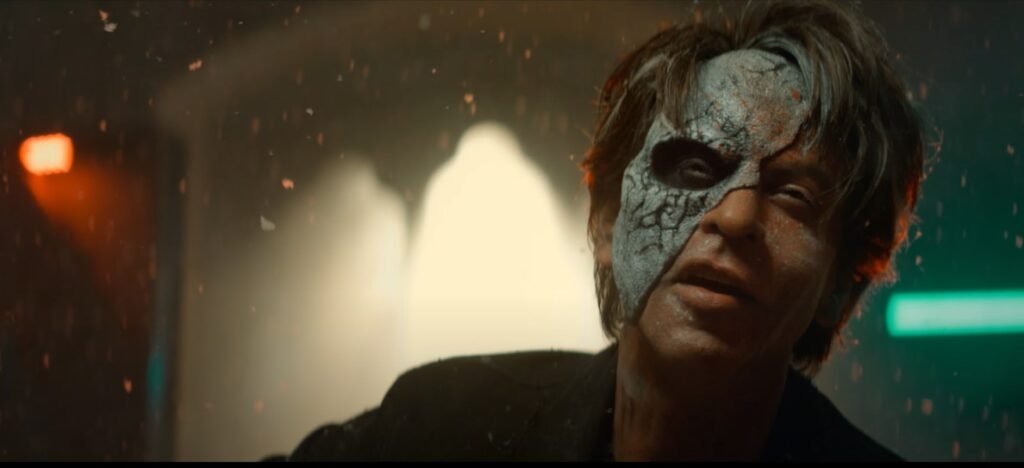 5) The powerful woman characters
In one of the scenes in the prevue we see a 'Charlie's angel's' moment. Where SRK has a powerful girl squad and they address him as 'Chief.' Apart from this Deepika and Nayanthara add on to the powerful female energy in the film. We even spot Sanya Malhotra preparing an injection, she gives a doctor or scientist vibe but only time will tell.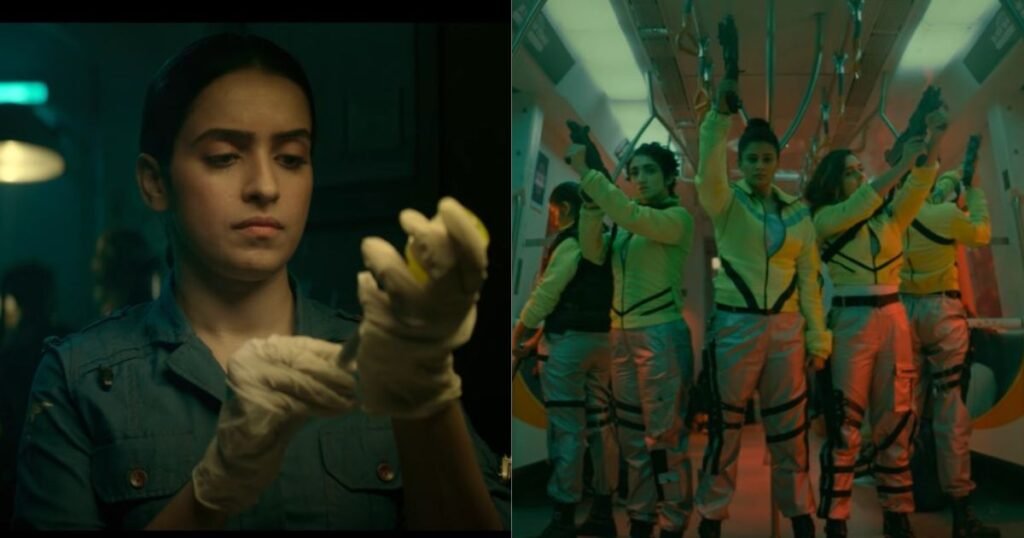 Watch the prevue of Jawan here:
Directed by Atlee, Jawan is set to hit theatres worldwide on 7th September 2023. The movie is produced by Gauri Khan and Red Chillies Entertainment.
Also Read: Blockbuster Alert: Shah Rukh Khan Starrer 'Jawan' Trailer To Hit Screens On This Date, It Has A Tom Cruise Connection
Advertisement