Mina's Kitchen at the Westin Dubai Mina Seyahi Beach Resort and Marina welcomes a new dining concept that transports guests to the bustling streets of London's Borough Market. Mina's Market, led by the talented British chef Nick Alvis, promises a culinary journey through the heart of British gastronomy.
Every week, starting from October 11th, Mina's Market will be open from 6:30 pm to 10:30 pm. It captures the essence of London's iconic marketplaces, delivering a vibrant British Brasserie atmosphere. At Mina's Market, visitors will find an array of classic British dishes that celebrate the rich and diverse culinary heritage of the UK.
Adventure of taste
Mina's Market boasts a market-style setup with stalls that offer a wide range of British favorites. From short crust pastry pies to the iconic Chicken Tikka Masala, you'll experience the very best of British comfort food. Fresh meats, fish, and delectable desserts add to the market's appeal.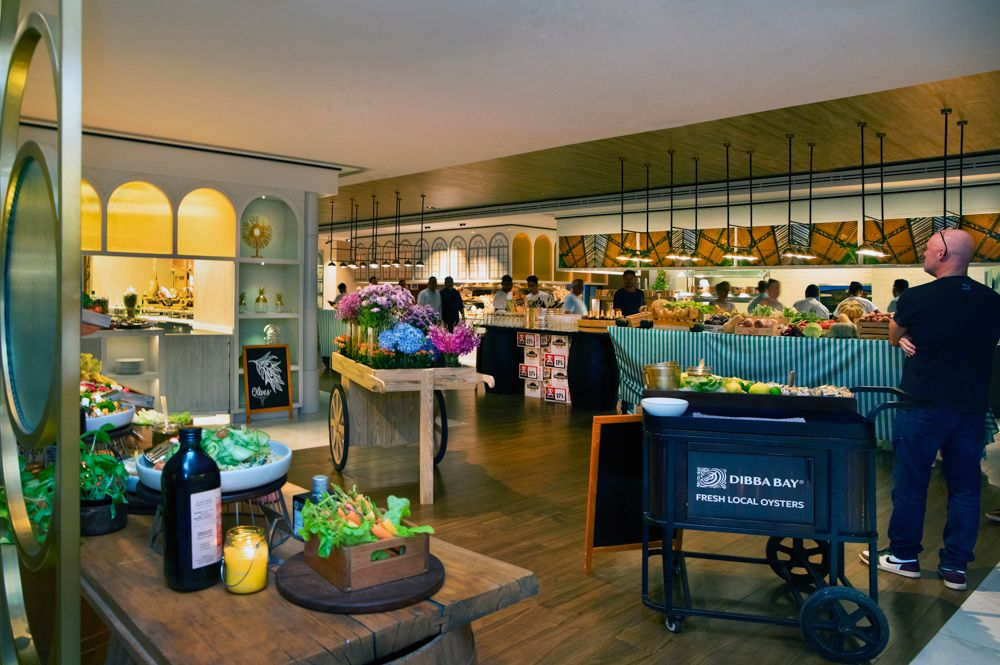 Also read: Exciting All Day I Dream: An Electrifying Debut In AlUla (socialkandura.com)
London Pie Shop
One of the highlights is the London Pie Shop, offering a selection of six savory pies that evoke the warmth of homemade cooking. Choices include braised beef cheek, creamed chicken, leek and bacon, and steamed lamb shoulder, all complemented with creamy English mustard and Champ mash potato.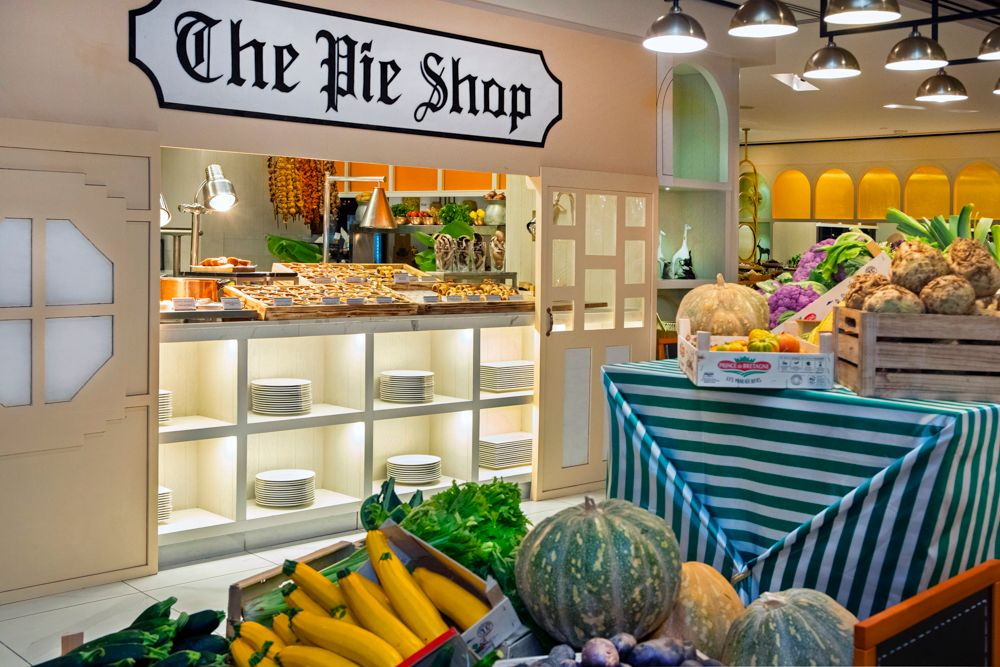 The Bakery
At The Bakery, you'll be greeted by vintage market-style wooden carts filled with freshly baked bread, pretzels, and baguettes. The aroma of these delights is sure to whet your appetite. Additionally, indulge in sugared doughnuts, fruit tarts, brownies, and chocolate profiteroles.
The Modern Butcher's and Fresh Fish Market
For those seeking meats, the Modern Butcher's and Fresh Fish Market presents a sumptuous selection. Choose from cuts of sirloin, wagyu short rib, rib eye, lamb cutlets, and more. The fresh seafood station offers prime cuts of tuna steaks, salmon fillets, swordfish, prawns, and Dibba Bay oysters, freshly shucked on demand.
Mina's British Balti House and London Levant Kebab Shop

Advertisement
Mina's British Balti House is your ticket to a British-style spice journey with Chicken Tikka Masala, samosas, paneer curries, onion bhajis, and poppadoms. Right next to it, the London Levant Kebab Shop serves grilled lamb doner kebabs with a variety of sauces and toppings.
Mina's Market: A Whiff of British Spring
Classic British-style shop fronts and fresh flower stalls provide vibrant bursts of color. Fresh fruits and veggies on display take you to a British springtime, offering options like honey-glazed carrots, garlic-tossed green beans, and gem lettuce salads.
Also read: Miami Vibes Food Festival Returns To Louvre Abu Dhabi: An Unmissable Culinary Extravaganza
Mina's Yard – A Cheese Lover's Paradise
At Mina's Yard, choose from a delectable selection of hard and soft cheeses. These can be enjoyed with cured pork cuts, grapes, and chutney jams. English, Italian, and French cheeses offer a perfect sweet-savory ending to your meal.
Chef Nick Alvis, the mastermind behind Mina's Market, explains, "We're bringing the same high standard of British food and delicacies mixed with the nostalgic feeling and experience that you get when visiting traditional UK food markets."
Mina's Kitchen is designed with high ceilings and colonial-style décor that exude an inviting ambiance. Guests can savor exclusive English sparkling wine, Chapel Down, at the island bar, which overlooks the entertainment space.
Prices start at AED 250 per person with soft drinks, and beverage packages are available at AED 350 with house pairing, and AED 450 for sparkling with Chapel Down. Children aged 6 and above can enjoy the experience for AED 99.
Mina's Market is set to be a must-visit destination, offering a truly immersive British culinary experience in the heart of Dubai.
Advertisement