The world of fine jewelry is abuzz with anticipation as the dazzling Infinite Blue Diamond, weighing a remarkable 11.28 carats, takes center stage. This exceptional gem is currently on an exclusive world tour before its much-anticipated auction in Hong Kong on October 5. The estimated value of this remarkable jewel falls within the impressive range of US$ 26-37 million.
A Limited-Time Gem Showcase in Dubai
For connoisseurs of beauty and luxury, there's no better time to immerse oneself in the world of exquisite gemstones. The Infinite Blue Diamond is now gracing the esteemed halls of Sotheby's Dubai, offering a limited-time opportunity to bask in its brilliance.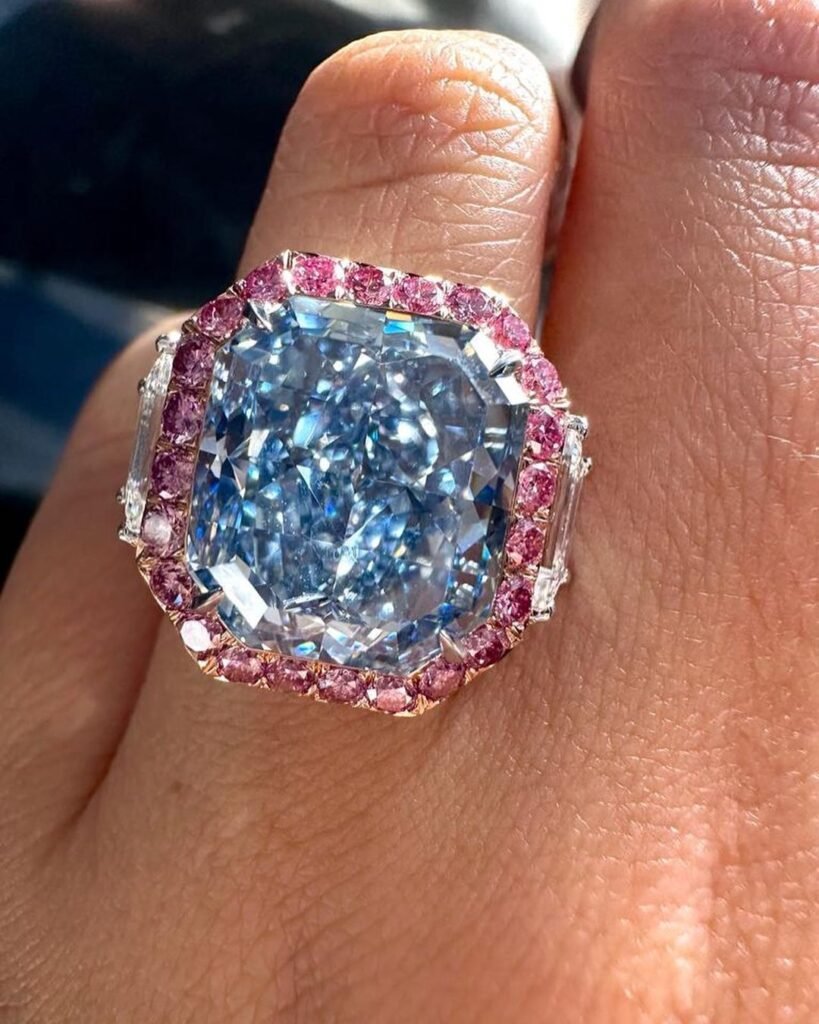 Also read: UAE Solidarity With Morocco Earthquake Victims
Sophie Stevens, the Director & Jewellery Specialist at Sotheby's MENA, has shared a captivating video on her Instagram account, where the resplendent Infinite Blue Diamond adorns her finger. Her post extends a warm invitation to jewelry enthusiasts and curious onlookers, urging them not to miss the chance to witness this rare gem firsthand.
The Timeless Allure of the Infinite Blue Diamond
The Infinite Blue Diamond is a testament to nature's incredible artistry. Blue diamonds of this size and intensity are exceptionally rare, making this gem an extraordinary find. While the world may be familiar with the scarcity of high-quality white diamonds, the Infinite Blue Diamond elevates rarity to an entirely new level.
Advertisement

Luxury Continues at Sotheby's
This revelation follows the recent showcase of "The Eternal Pink Diamond" at Sotheby's DIFC. This ultra-rare pink diamond, weighing approximately 10.57 carats, enchanted the world with its delicate charm.
See It While You Can
If you find yourself in Dubai or plan to visit, seize this exclusive opportunity to witness the Infinite Blue Diamond in all its glory. This dazzling gem, with its vivid blue hue and impressive size, is a testament to the wonders of nature and the artistry of fine jewelry craftsmanship.
Also read: UAE Launches Happiness SIM Card For Blue-Collar Workers
Onward to Hong Kong
Stay tuned as the Infinite Blue Diamond continues its journey, heading to Hong Kong for the highly anticipated auction on October 5. The world awaits with bated breath to discover who will be the fortunate owner of this exceptional piece of artistry and rarity.
Advertisement