Dubai Airport has once again demonstrated its exceptional service by reuniting an Indian pilot with her lost item, showcasing the city's commitment to safety and satisfaction.
Exceptional Service at Dubai Airport
In a heartwarming incident that highlights the exceptional service and safety in Dubai, Hana Mohsin Khan, a commercial pilot from India, was recently reunited with her lost watch after a month-long ordeal.
Hana's Lost Watch
Hana, a passionate watch collector, inadvertently left her beloved Coach timepiece at Dubai Airport during a security check while returning to India. She only realized her loss once she was airborne. Despite her initial doubts, Hana decided to contact the ground staff in Dubai, hoping for a miracle.
Also read: Historic Return: Abu Dhabi Bridges Illuminate To Welcome Emirati Astronaut Sultan AlNeyadi
Dubai Airport's Swift Response
To her amazement, luck was on her side this time. With the assistance of the diligent ground staff and a series of three emails, Dubai Airport's Lost and Found Department successfully tracked down her missing watch.
The Reunion
Without wasting any time, Hana visited the Lost and Found office on September 3rd, where she was swiftly reunited with her cherished watch. Overjoyed, she expressed her gratitude, saying, "I'm in awe that I got my watch back with such little hassle! That's just how life is there (Dubai)."
Dubai's Dedication to Exceptional Service
This heartwarming incident reflects the values of safety, security, and exceptional service that Dubai is known for. Dubai's authorities have a track record of successfully locating and returning valuable possessions, documents, and even cash to their rightful owners, both residents and visitors alike.
Security and Peace of Mind
From wallets and bags to credit cards, passports, mobile phones, laptops, and eyeglasses, Dubai's commitment to helping people in need has provided a profound sense of joy and relief. Hana, who spent her formative years in the Middle East, praised the city's commitment to law and order. She remarked, "Growing up in the Middle East, it took us a long time to remember to lock our car and house doors. Law and order is just brilliant. Thank you, Dubai!"
Advertisement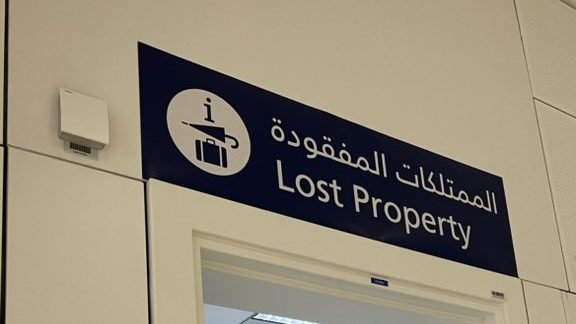 Also read: 5 Reasons Why Hatta Won The Title For The Tallest Landmark Sign
Dubai's Reputation as a Safe Haven
The incident underscores the unparalleled sense of security that both residents and tourists experience at Dubai Airport and throughout the United Arab Emirates (UAE). Recent data from Numbeo, released in July, rated Abu Dhabi, Ajman, and Dubai among the world's top five safest cities, solidifying the UAE's reputation as an ideal destination for living and working, with an emphasis on security and stability.
In a world where such heartwarming stories are becoming increasingly rare, Dubai Airport's commitment to going above and beyond to assist individuals like Hana Mohsin Khan serves as a shining example of the city's dedication to providing exceptional service and ensuring the safety and well-being of all who call it home or visit.
Dubai Airport continues to shine as a beacon of exceptional service in the aviation industry, making every traveler's journey through it an experience worth remembering. Dubai stands to be the safest country globally with a focus on creating high quality life for it's residents and visitors.
Advertisement