Dubai's flagship carrier Emirates on Thursday revealed a brand new look. You can spot the makeover particularly on the aircraft's tailfin and wingtips. The Emirates all-new tailfin features a 3D artwork that makes the UAE flag appear to be flowing in the wind. In addition, the Arabic calligraphy for the Emirates logo is also painted on the red wingtips.
Speaking about the aircraft's new look Tim Clark, president of Emirates Airline, said the refresh seeks to keep the livery modern, "without losing the key elements of our identity, such as the UAE flag on our tailfin and the Arabic calligraphy".
"Aircraft livery is the most instantly recognisable brand real estate for any airline. It's a visual representation of our unique identity, something we wear proudly, and display in all the cities we fly to around the world," he said.
Also read: UK Announces New Digital Travel Access For UAE And GCC Residents
The latest design has 6 new changes:
The UAE flag on the Emirates tailfin boasts a 3D effect artwork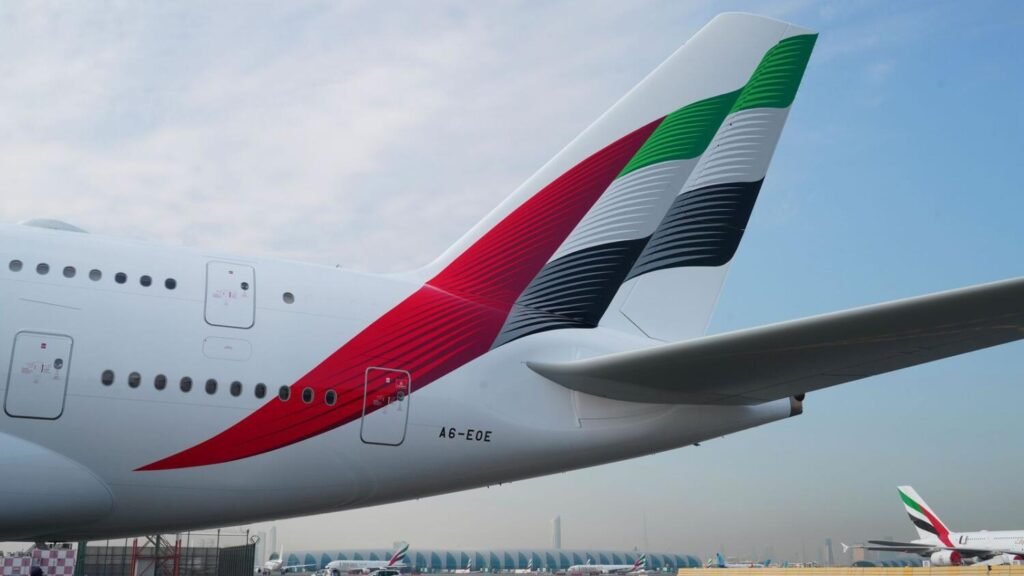 The wingtips are painted red with the Emirates logo in Arabic calligraphy "popping" out in white
Also Read: UAE Announces Visa-On-Arrival For Over 70 Nationalities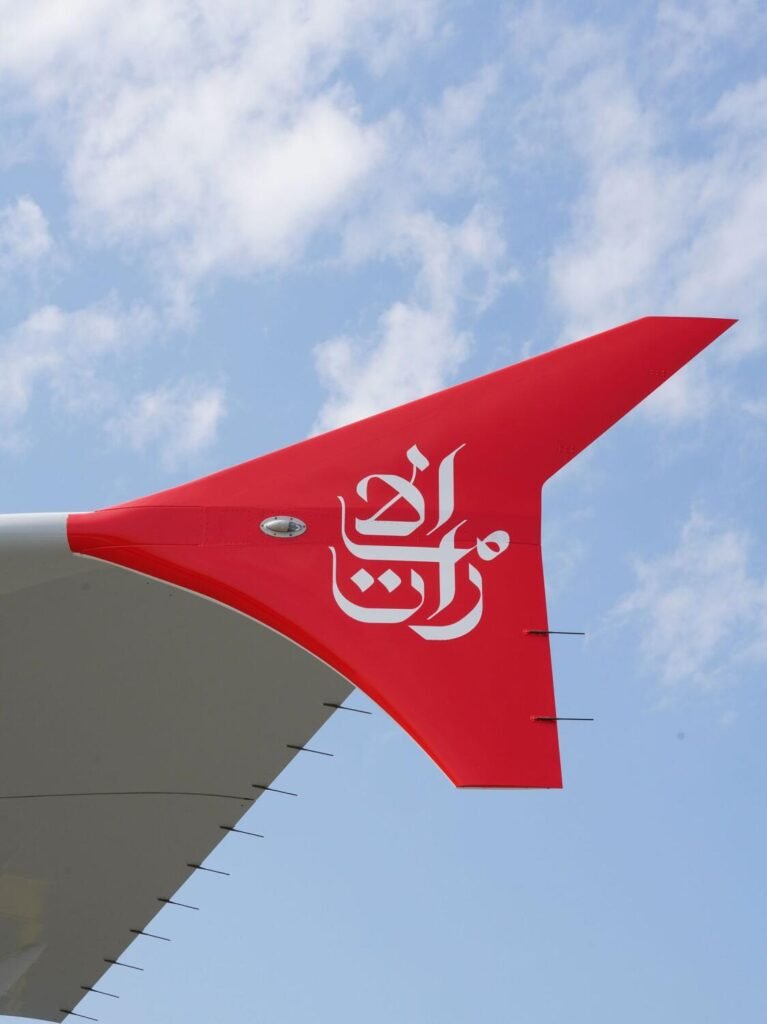 The UAE flag colours are painted on the wingtips facing the fuselage, clearly visible from the window seat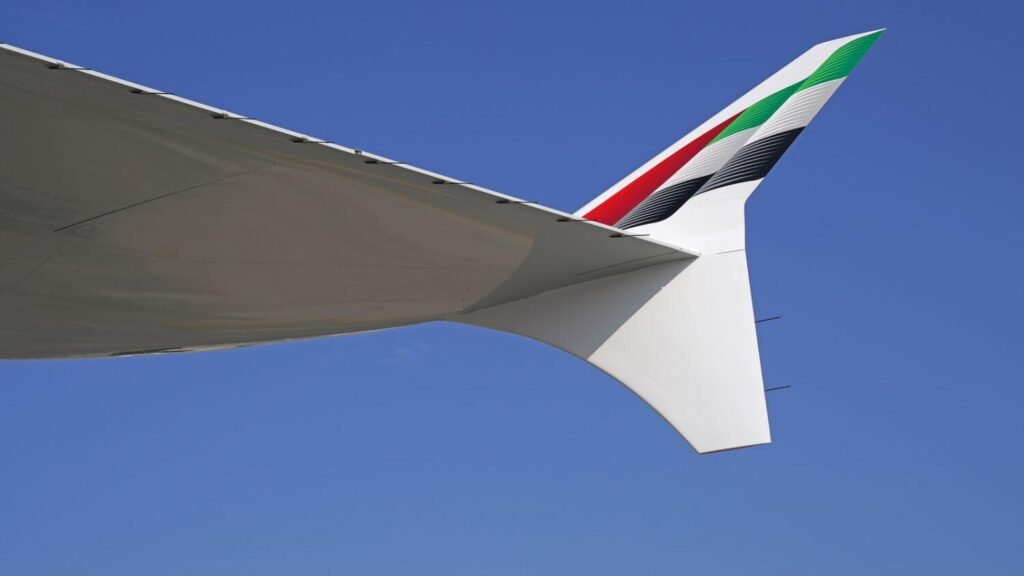 The words "Emirates" written in gold across the main body in English and Arabic is 32.5% larger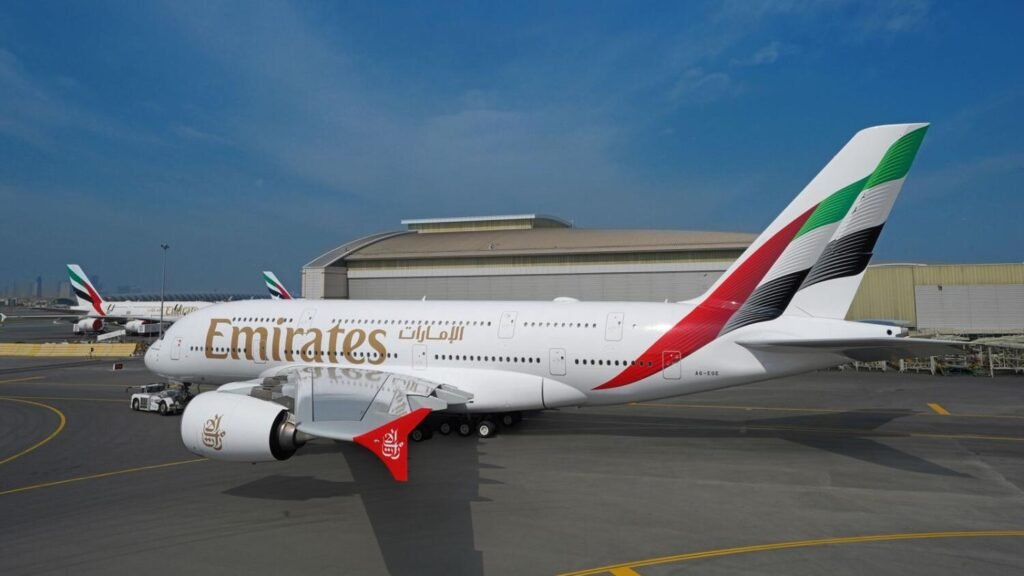 The aircraft belly has Emirates written in iconic red branding which it introduced in 2005
Lastly, the website URL "Emirates.com" has been dropped from the design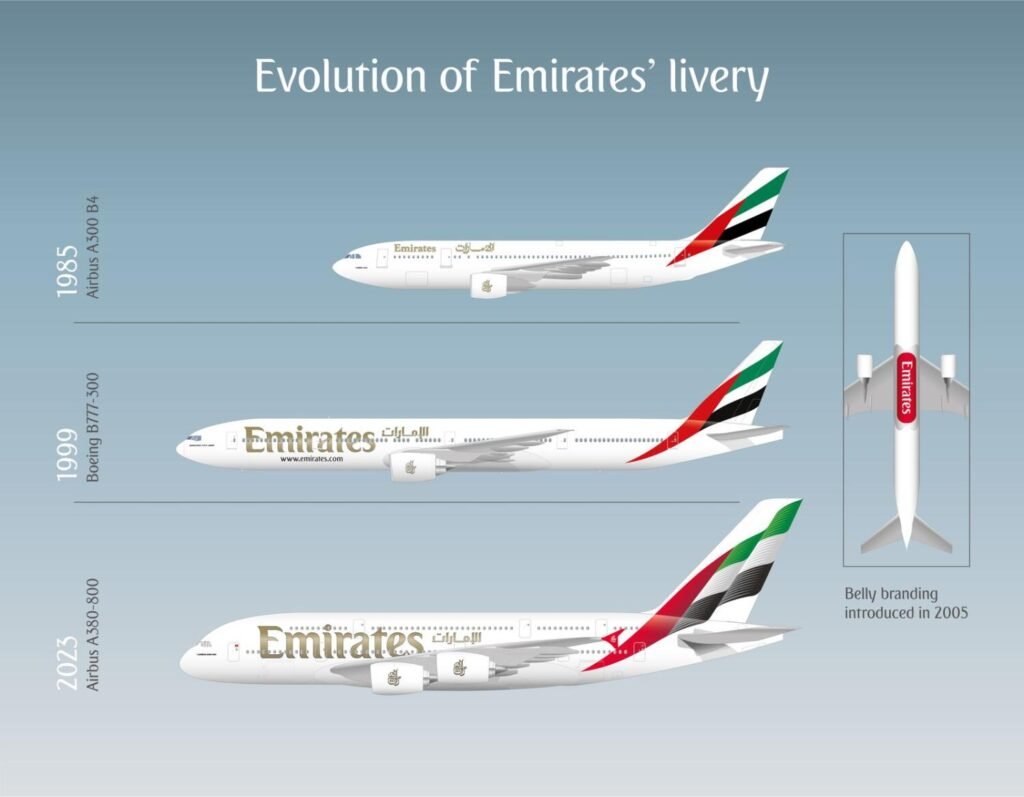 When can Travellers see the new livery?
A6-EOE, an Airbus A380 flying to to Munich on 17 March as flight EK51 will be the first aircraft to sport Emirates' newest livery. The other aircrafts will gradually bear the new look with almost 24 aircrafts, including 17 Boeing 777s, sporting the refreshed livery by the end of 2023. All new Emirates aircraft, from the first Airbus A350 entering the fleet in August 2024 will be delivered in this new livery.
Negus & Negus, a UK design firm, created Emirates' first livery in 1985. The airline's internal design team created all of the subsequent aircraft colors. Emirates has over the years painted a variety of vibrant and eye-catching aircraft with custom liveries to promote sponsorship brand association and for special events like the UAE's 50th Jubilee livery and Expo 2020 Dubai.
Also Read: Dubai's Terminal 3 Will Soon Have A Robot That Will Help You Check-In