It can't any better with Emirates, can it? Well, turns out it can. If you live in Dubai International Financial Centre (DIFC), your travel is just about to get way easier. How, you ask? Well, Emirates has launched a new City Check-in and Travel Store at DIFC which will enable customers to conveniently book travel, check-in for flights, drop luggage, shop for travel essentials, and save time at the airport. Interesting? Find out more.
Also Read: Emirates Airline Trains More Than 24,000 Cabin Crew & Ground Staff On Hidden Disabilities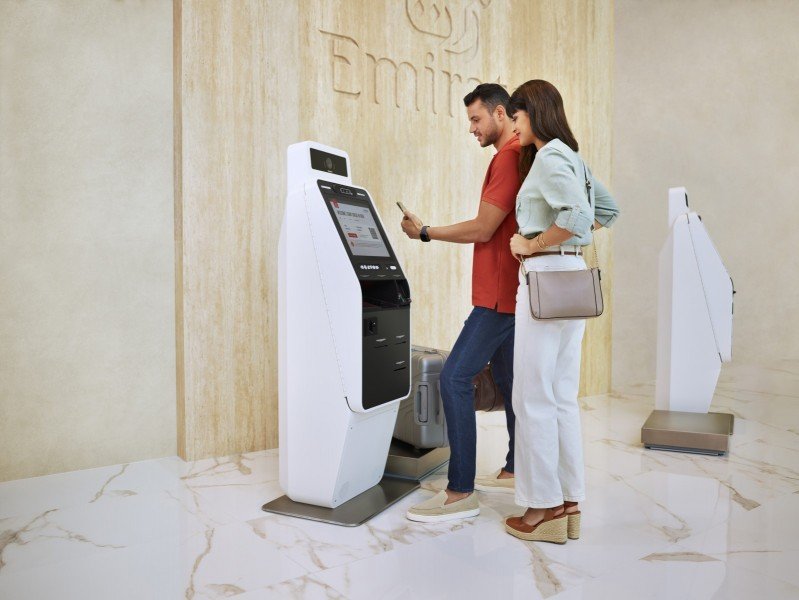 Guests can check in using the world's first ever check‑in robot assistant
Located in the elite ICD Brookfield Place in Dubai International Financial Centre (DIFC), the state of art facility opened on 27 April. As part of Emirates' continuous investment into enhancing customer experience, the City Check-in and Travel Store has a prime and premium location for busy professionals in Dubai's finance hub and allows customers to drop their luggage as early as 24 hours and up to 4 hours before a flight, arriving at the airport at leisure. Customers can visit the space and check in anytime from 8:00am to 10:00pm daily. Besides, you can begin yourtravel experience with seamless service via self check in kiosks, at dedicated desks with Emirates agents, or with the help of the world's first ever check‑in robot assistant – Sara.
Sara is an innovative portable robotic check-in system, who can match faces with scanned passports, check passengers in, and guide them to the luggage drop area. With an eye-catching 2.5 metre LCD screen showing the latest destination content from Emirates, and more screens showing an interactive touchscreen map, the City Check-in and Travel Store is a stylish and spacious contemporary space which offers the opportunity to book tickets, browse travel merchandise, drop luggage, and check in – with paid valet parking and self-parking ensuring an elevated, hassle-free check in experience for Emirates passengers. Visitors can also get expert advice and offers on trending destinations, while dedicated travel consultants can assist with purchasing tickets for future journeys, managing current bookings, purchasing upgrades, selecting preferred seats, and arranging extra baggage if required.
Advertisement

Also Read: In Pics: Dubai's Emirates Gets A Brand-New Makeover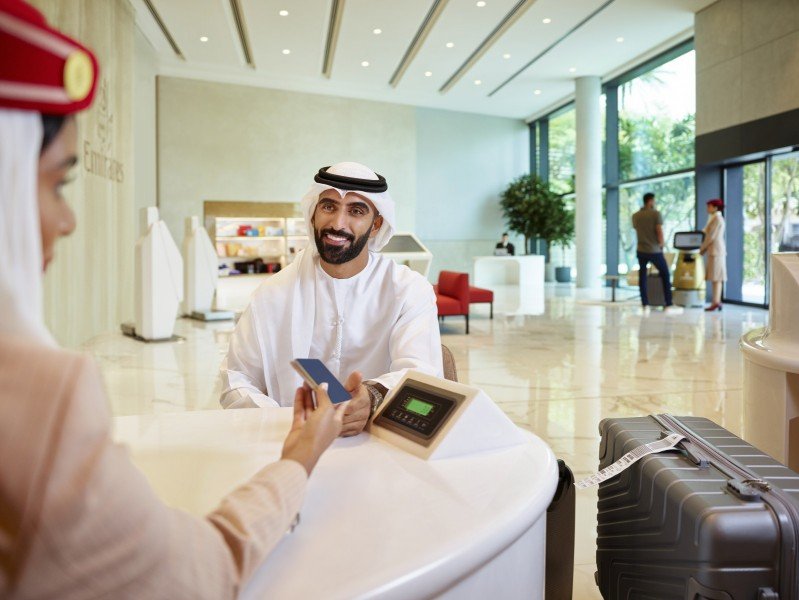 Emirates passengers with valid boarding passes who wish to discover the area or spend time relaxing before their flight, will have complimentary access to select lifestyle facilities in the world-renowned ICD Brookfield Place, and exclusive discounts and special offers across a range of restaurants, gyms, and luxury stores – including Josette, 1Rebel, Lulu and the Beanstalk, and Embody Fitness. Around the DIFC, visitors can enjoy a diverse range of services, shopping, world-class cuisine, and art galleries, including the extensive promenade at DIFC's Gate Avenue. When it's time to fly, passengers can then connect directly to the airport via taxi, Emirates chauffeur service, or take a short 10-minute walk to Financial Centre Metro Station connecting seamlessly into the Airport Terminal 3 Metro Station.
Adel al Redha, Emirates' Chief Operating Officer remarked: "Emirates City Check In is our latest addition to the Emirates travel experience, showing our commitment to providing customers with an array of check-in options. Our new location is the first ultra-convenient check in and baggage drop facility conveniently located in the DIFC area. People can avoid busy periods at the airport and minimise queuing."
Also Read: Dubai Airport Records 200,000 Fliers On Eid Day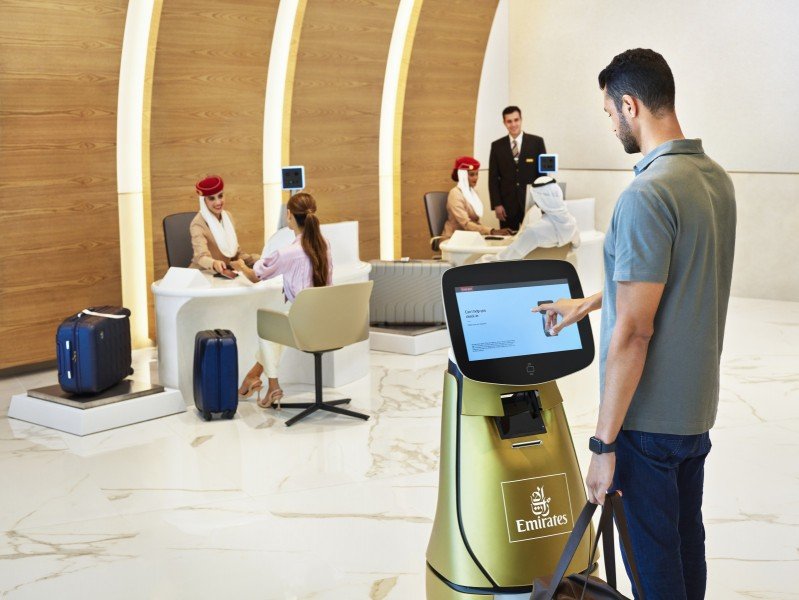 "We are pleased to collaborate with ICD Brookfield on this project and look forward to providing our customers with more technology-focused solutions in the future," Al Redha added.
Rob Devereux, CEO of ICD Brookfield said: "We are thrilled to welcome Emirates City Check-In and Travel store to ICD Brookfield Place, further enhancing our ecosystem as an attractive destination for workers, visitors, and residents. This exciting new addition will bring the convenience of city check-in to the central business district, allowing Emirates passengers more time to go about their daily routine, spend productive time at work and enjoy the wonderful lifestyle Dubai has to offer."
Advertisement