If there's one airline we all would fly without any fear, it definitely has to be Emirates. Be it safety, comfort or luxury, Emirates does it like no other. And, its no surprise that the Emirates Group has recorded the most profitable year ever. The airline reported an annual profit of AED 10.9 billion (US$ 3.0 billion), a new profit and revenue record and a significant turnaround from last year.
Emirates reported its most profitable year ever with a profit of AED 10.6 billion (US$ 2.9 billion) compared with AED 3.9 billion (US$ 1.1 billion) loss in the previous year. In addition, the revenue went up 81% to AED 107.4 billion (US$ 29.3 billion), as the airline restored its global network and reinstated more passenger flights.
The airline capacity also increased by 32% to 48.2 billion ATKMs, with two new 777 freighter aircraft added to its fleet. The airline carried 43.6 million passengers, up 123 per cent from last year, it said.
"We had anticipated the strong return of travel, and as the last travel restrictions lifted and triggered a tide of demand, we were ready to expand our operations quickly and safely to serve our customers," Sheikh Ahmed bin Saeed, chairman and chief executive of Emirates airline and group, said.
"Our ongoing investments in our brand and in our products and services helped drive customer preference and position us favourably in the market. As a result, we have delivered a record financial performance and cash balance for our financial year 2022-23. This reflects the strength of our proven business model, our careful forward planning, the hard work of all our employees, and our solid partnerships across the aviation and travel ecosystem," he further added.
As a result, the airline delivered a record financial performance and cash balance for the financial year 2022-23.
Also Read: Your Emirates Boarding Pass Can Get You Exclusive Deals Across Dubai; Here's How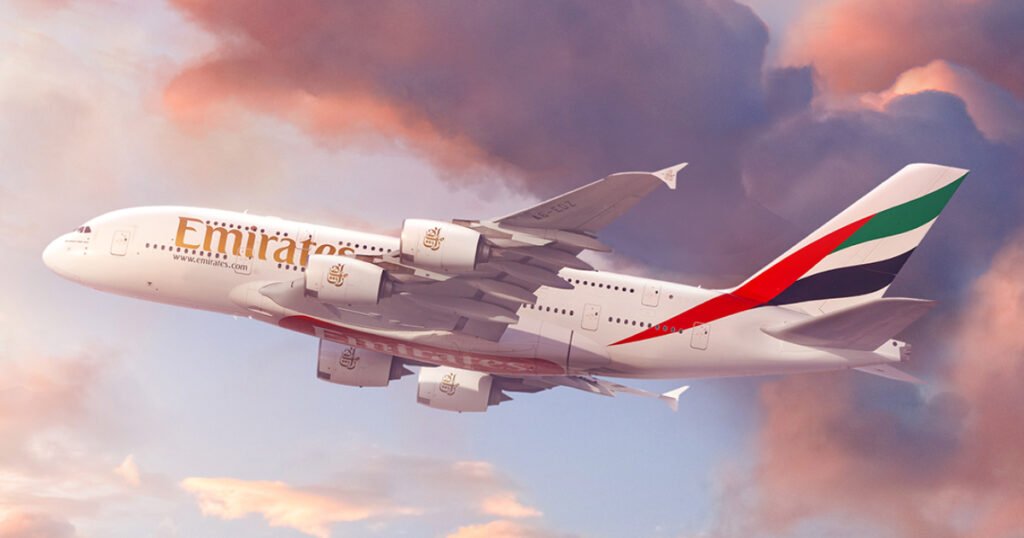 Emirates performance
Emirates' total passenger and cargo capacity increased by 32% to 48.2 billion ATKMs in 2022-23, as the airline continued to reinstate passenger services across its network in line with the lifting of pandemic-related flight and travel restrictions.
In addition to launching services to Tel Aviv, Emirates relaunched flights to six destinations and increased operations to 62 cities across its network throughout the year to serve strong customer demand. By 31 March 2023, the Emirates network comprised 150 destinations across six continents, including 9 cities served by its freighter fleet only.
Advertisement

Emirates also deployed its flagship A380 aircraft to even more cities during the year, bringing its A380 network to 43 destinations as of 31 March 2023.
Enabling its customers access even more destinations, Emirates signed agreements with new codeshare partners in 2022-23 most notably with United Airlines and Air Canada, expanding the airline's connectivity in the Americas to over 200 new points, in addition to mutual frequent flyer programme benefits. Emirates also reinforced its strategic partnerships with Qantas and flydubai and added new interline and codeshare partners: Airlink, AEGEAN, ITA Airways, Air Tanzania, Bamboo Airways, Batik Air, Philippine Airlines, Royal Air Maroc and Sky Express.
Also Read: Emirates Launches Exclusive Luxury Beauty Hub For Its Dubai Cabin Crew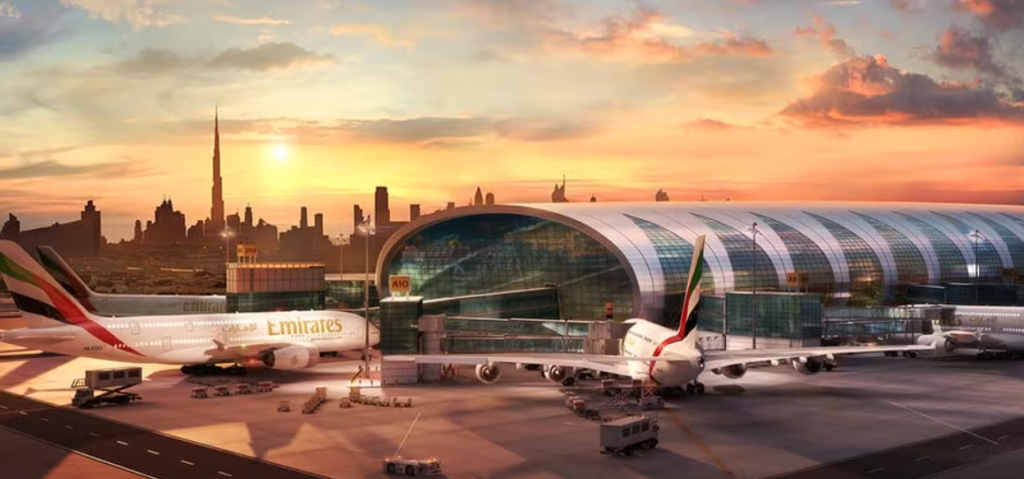 Emirates SkyCargo
Emirates SkyCargo delivered a solid performance, contributing 16% of the airline's revenue despite a reduction in available capacity as aircraft that were temporarily converted into "mini freighters" during the pandemic returned to full passenger service.
In 2022-23, Emirates' cargo division reinforced its leadership in cool chain transport, building on the advanced expertise and infrastructure that made it the carrier of choice for the transport of temperature sensitive medicines during the pandemic, and other perishable items.
Emirates SkyCargo maintained its edge in the global airfreight industry by focusing its customers, bringing innovative solutions to the market, and leveraging its fleet and network capabilities. During the year, the cargo division signed commercial MoUs with United Airlines and Air Canada to expand its network reach and capacity for customers; introduced a new digital channel, WebCargo, for customers to directly access and book its flights for their cargo shipments; and launched Emirates Delivers UK, expanding its e-commerce shipping solution to UAE customers.
Also Read: Emirates Unveils The World's First Robot Check-In Facility At Its New DIFC Outlet
Emirates SkyCargo also deployed its expertise and capacity to transport relief goods to Pakistan, Turkey and Syria in partnership with Dubai's International Humanitarian City.
With steady air freight demand throughout the year, Emirates' cargo division reported a solid revenue of AED 17.2 billion (US$ 4.7 billion). This was a 21% decline over last year's exceptional performance caused by the pandemic.
Hiring spree
The airline conducted open days and participated in career fairs to hire the right candidates for the burning demand in the aviation industry. In September 2022, Emirates group announced it would hire over 800 employees across various fields, including software engineering, DevOps, Hybrid cloud, Agile delivery, technical product management, Digital Workplace, and more.
Currently, there are almost 200 open vacancies on the group's career website, with more than half of the openings in the UAE.
Advertisement