Dubai is all set to host the extraordinary EarthSoul Festival 2023, a groundbreaking eco-conscious music and arts festival dedicated to the UAE's Year of Sustainability. This unique event, scheduled to take place from December 8th to 10th at the Dubai Media City Amphitheatre, promises to deliver a powerful message on marine conservation and the fight against plastic pollution.
The EarthSoul Festival Lineup: A Musical Extravaganza
With an electrifying lineup of over 20 international and local artists, EarthSoul Festival 2023 aims to create a profound impact that will resonate across the Middle East region. Renowned artists, including Anne Marie, RedOne, Mustafa Ceceli, and Emirati artist Arqam, will take the stage to entertain and educate.
Ms. Pragna Vaya, Managing Director at Orbit Events, the festival organizer, expressed her enthusiasm, stating, "The EarthSoul Festival celebrates the convergence of music, art, and sustainability, emphasizing the power of art and music to inspire positive change. This festival is not just about entertainment; it's a call to action and a testament to the importance of sustainability."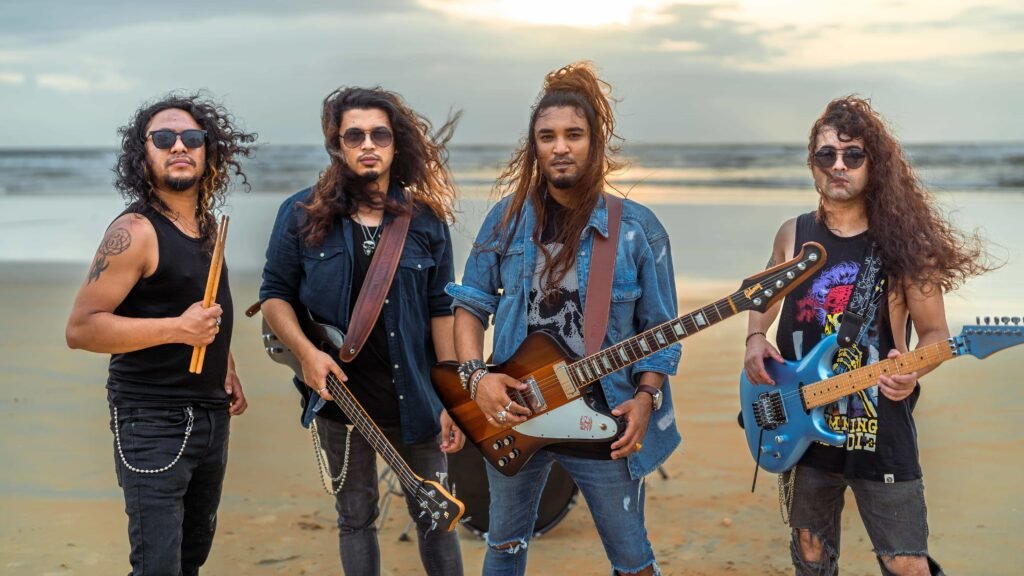 Also read: Dubai RTA Plans To Revolutionize Transportation With Facial Recognition Technology
A Sustainable Approach: Reduce, Reuse, Recycle
EarthSoul Festival 2023 is committed to promoting 'reduce, reuse, recycle' practices. The event's stage, art installations, and overall setup will be meticulously crafted using old, discarded, recycled, and upcycled materials, aligning with the theme of sustainability.
Uniting for a Greener Planet
The festival encourages eco-conscious individuals, music and art enthusiasts, and advocates to unite while upholding a 'leave no trace policy,' demonstrating a deep commitment to the Earth's preservation. It serves as an inclusive platform for initiating crucial conversations and empowering individuals to make a tangible impact on the planet.
Beyond Music: Workshops and Conversations
In addition to the musical performances, EarthSoul Festival promises a diverse range of experiences. Engaging workshops, wellness sessions, and panel discussions focused on marine conservation and plastic pollution will enlighten and empower attendees, fostering a deeper understanding of environmental challenges and solutions.
Advertisement

Nurturing Emerging Artists
The festival will also host the University Art Contest, providing a platform for talented students from Dubai's top universities and design schools to showcase their creative works in line with the theme 'Oceans of Change.' This contest not only aligns with marine conservation and plastic pollution reduction but also echoes the focus of COP28 in Dubai.
Immerse in an Eco-Friendly Wonderland
Attendees can explore a diverse array of unique items at the festival market, indulge in mouthwatering dishes at the food truck zone, peruse eco-markets featuring sustainable merchandise, and immerse themselves in the vibrant eco-village and various other creative attractions. The festival gates will be open from 11.30 am onwards, every day.
Also read: Dubai Global Village: Season 28 Ticket Prices, Timings, And Highlights
Endorsements and Partnerships
EarthSoul Festival 2023 has received enthusiastic endorsements from notable partners, including Dubai Calendar, Dubai Shopping Festival, Hospitality Partner JA Resorts & Hotels, and Wellness Partner Wealth of Wellness, along with other key partners and sponsors. The festival is also collaborating with mission partners Bye Bye Plastic to lead a plastic-free transition and is engaging with global and local NGOs to drive meaningful impact and offset the carbon footprint.
For more information and to purchase tickets, please visit the festival's official website www.earthsoulfestival.com. Tickets are available on Platinumlist and Virgin Tickets.
Don't miss this groundbreaking EarthSoul Festival 2023, where music, art, and sustainability unite to celebrate our planet and inspire positive change. EarthSoul Festival 2023 is set to make a significant impact on the UAE's Year of Sustainability and beyond.
Advertisement