As Dubai gears up for the exciting Dubai Fitness Challenge, Danube Sports World, the UAE's premier indoor sports facility sprawling across an impressive 200,000 square feet, is inviting all fitness enthusiasts to embrace an active lifestyle. Starting from Monday, September 25th, and running until October 30th, 2023, they are offering a spectacular "Happy-Hour" deal on weekdays, from Monday to Friday, between 10 am and 3 pm. This extraordinary offer boasts a jaw-dropping 50% discount on a wide range of sports activities that cater to all tastes and preferences.
Exploring the World of Sports at Danube Sports World
Whether you're a badminton aficionado, a basketball maven, a cricket enthusiast, a football fanatic, or enjoy table tennis and padel, Danube Sports World has something for everyone. And with their Happy Hour deal, it's now easier on the pocket than ever before. For instance, a game of Badminton, typically priced at AED 80, will now only set you back AED 40 after applying the discount!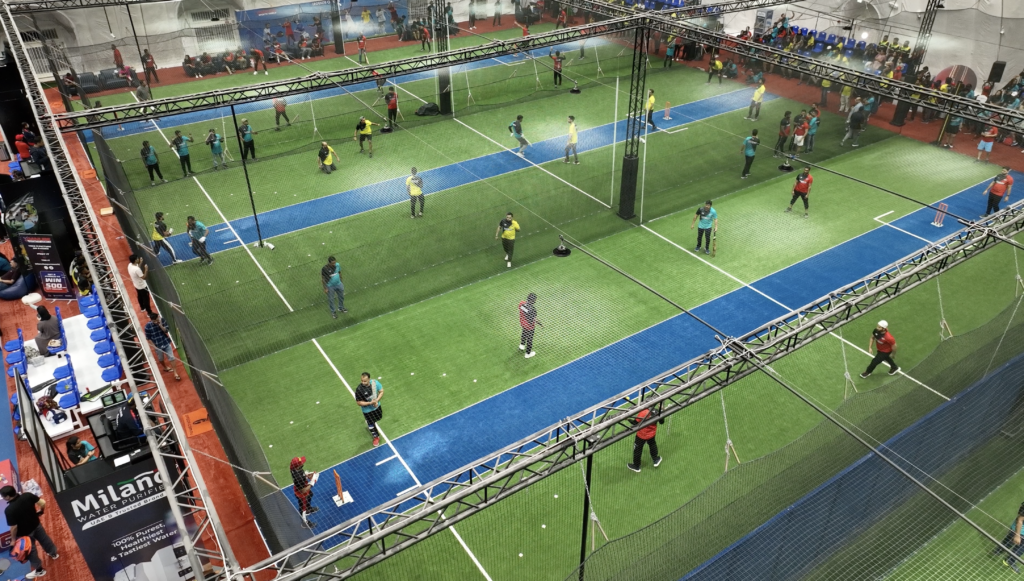 Also read: Dubai Women's Run Returns For Its 10th Edition This November, All You Need To Know!
Here's a quick breakdown of the regular prices and the Happy Hour discounts:
Table Tennis: Usually priced at AED 30, during Happy Hour, it's an unbeatable AED 15!
Padel: Normally AED 300 for an hour, but during Happy Hour, you can play for just AED 150.
Football (5-a-side): Indoor ground rental is usually AED 400 per hour but now an incredible AED 200.

Advertisement

Football (7-a-side): Normally AED 900 per hour for the indoor ground, but with the discount, it's a mere AED 450.
Basketball: Court rental, generally AED 350, but during Happy Hour, it's a steal at AED 175.
Cricket: For 8 overs, it's usually AED 400, and for 16 overs, AED 520. However, during Happy Hour, you'll pay only AED 200 and AED 260, respectively.
Tennis: Usually costs AED 250, but during the Happy Hour, enjoy it for just AED 125.
Now is the perfect time to gather your friends and family and book your favorite sports activity at Danube Sports World. Take full advantage of these incredible Happy Hour discounts, as they'll only be available until October 30, 2023.
Quick Details:
Danube Sports World is offering an exceptional "Happy Hour" deal with a 50% discount on all sports activities from Monday to Friday between 10 am and 3 pm. This offer is valid until October 30, 2023. To seize this opportunity, contact them at 800 3636 or visit their website at www.danubesportsworld.com. You can find Danube Sports World located at Al Habtoor City on Al Meydan Road in Dubai.
Also read: In Pics: Dubai Presents The World's First Underwater Floating Mosque
Check out their exact location on Google Maps. Don't miss out on the chance to enjoy your favorite sports at unbeatable prices during this limited-time offer!
Advertisement