Food enthusiasts in Dubai have a delightful reason to celebrate as Jixiang Dim Sum, the renowned high-end Chinese takeaway, has unveiled its second location at Last Exit, Al Khawaneej. In honor of this grand opening, Jixiang Dim Sum is offering a tempting treat – a complimentary box of their delectable chocolate buns with every order for the first 50 lucky customers who visit on September 29th and 30th. This delectable offer is sure to make it the ideal pit stop for the long weekend ahead.
Jixiang Dim Sum: New Flavors and Timeless Classics
At the new Al Khawaneej outlet, patrons can savor a selection of seven exciting new menu items, in addition to Jixiang's beloved signature dishes. Among the newcomers are dishes infused with local flavors, including the Crispy French Beans, Chinese tempura-style green beans with a spicy magic chili kick, the Crispy Chicken Roll, featuring crispy konafa-dressed chicken roll, and the Crispy Tofu Roll, a konafa-coated tofu roll stuffed with mouthwatering mushroom and tofu goodness.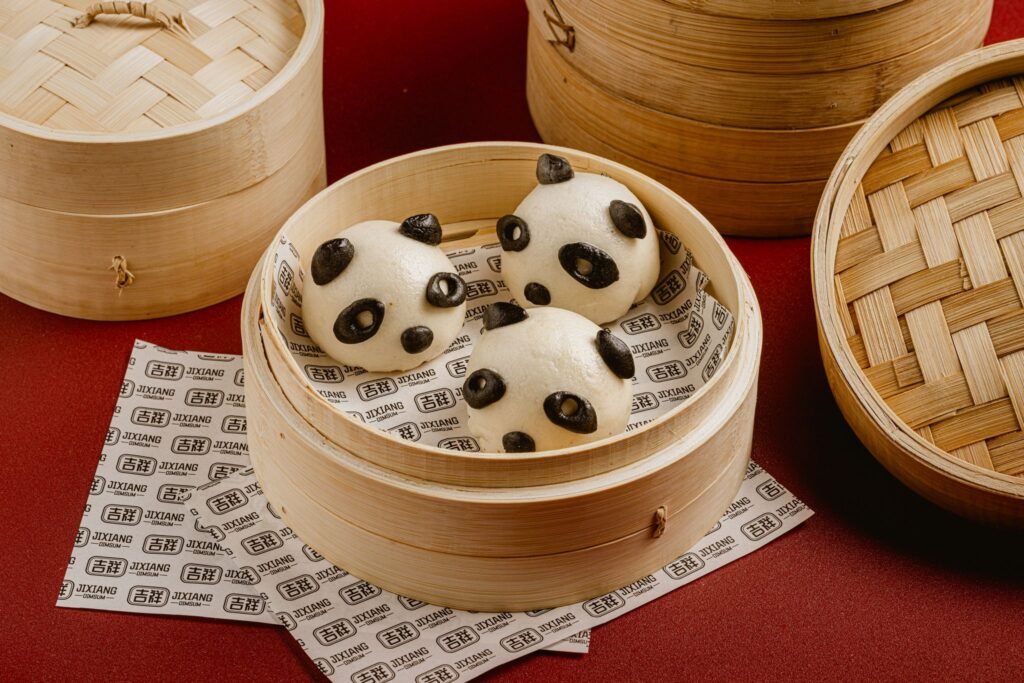 Advertisement

For those with classic cravings, Jixiang Dim Sum offers a timeless array of options, from prawn, beef, chicken, or vegetable Udon noodles to a variety of flavor-packed dim sums and bao buns, and crispy spring rolls. To complement these enticing dishes, Jixiang boasts a curated drinks list featuring infused bubble tea creations and crafted mocktails, all named after Chinese mythological creatures.
A Sweet Surprise for Early Birds
As an added bonus, Jixiang Dim Sum is treating the first 50 visitors on September 29th and 30th to a complimentary box of their famous chocolate-filled steamed panda buns, elevating the dining experience to new heights.
Also read: 4 Must-Watch Fireworks Displays On Saudi National Day
Diana Rysbaeva, founder of SHI Restaurant and Jixiang Dim Sum, describes the brand as more than just food; it's an experience that transports diners to the bustling streets of China, where flavors take center stage. She expressed her excitement about bringing these new flavors to the residents of this part of the city.
A Welcome Expansion
Following a warm reception at its first location in The Beach, JBR, the culinary visionaries behind Jixiang Dim Sum have chosen to expand to the popular food truck park, allowing foodies to savor premium yet affordable Chinese cuisine alongside other homegrown food brands. The Jixiang Dim Sum food truck is easily recognizable with its Chinese-style vintage carriage, vibrant red exterior, and faux horse display, reminiscent of a traditional Chinese street food cart.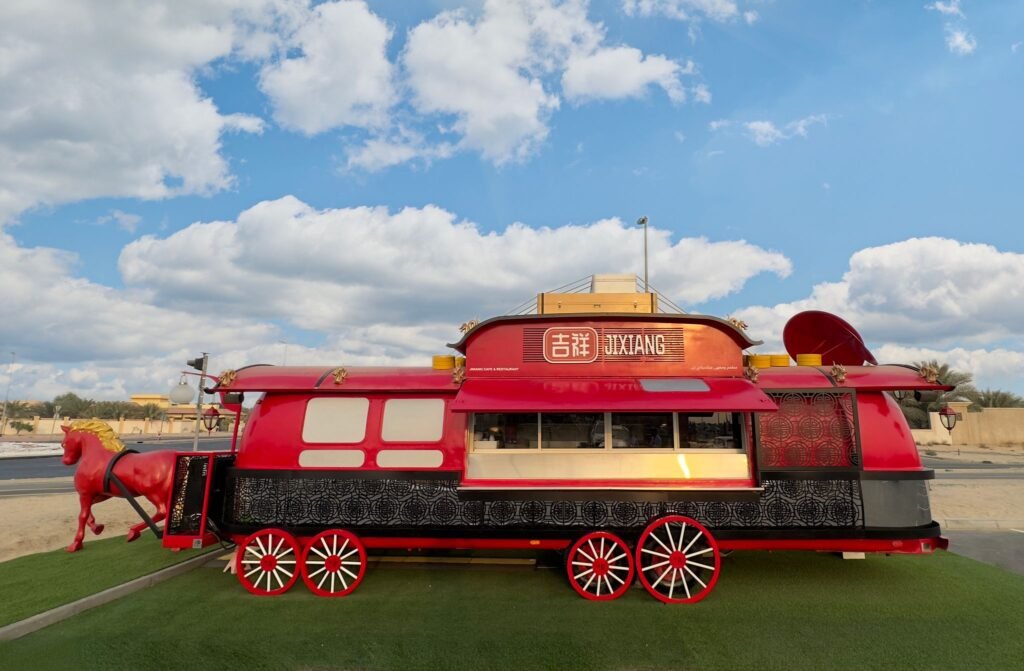 Also read: Watch: Apple IPhone 15 Launch At Dubai Mall Draws Enthusiastic Crowds
Convenient Hours and Ordering Options
Jixiang Dim Sum at Last Exit is open daily from 11 a.m. to 1 a.m., becoming the go-to destination for luxury takeaway dining for residents of Al Khawaneej and its surrounding areas. Diners who prefer to enjoy their meal on-site can do so at the tables provided at the popular food truck park. For those who prefer delivery, Jixiang Dim Sum is also available for order on Deliveroo, Careem, Noon, and Talabat.
With its enticing new flavors and iconic classics, Jixiang Dim Sum promises to be a culinary haven for all Chinese cuisine enthusiasts. So, chopstick aficionados and food lovers, head over to Last Exit Al Khawaneej and treat your taste buds to an unforgettable experience. Don't miss the chance to be among the lucky first 50 customers on September 29th and 30th to indulge in those irresistible chocolate buns. It's an offer too delicious to resist!
Advertisement