Looking for the perfect spot to enjoy a sumptuous breakfast this weekend in Dubai? Look no further! We've compiled a list of five fantastic places that promise to elevate your weekend morning ritual. From gourmet delights to free-flowing beverages, these venues have it all.
1. Carine: Long Weekend Dates at Emirates Golf Club
Location: Emirates Golf Club Opening Time: 9 AM on Friday, 29th September, plus regular Saturday and Sunday service
Start your long weekend on the right note at Carine, a beloved French-Mediterranean gem overlooking Emirates Golf Club. They offer mouthwatering dishes such as Scrambled Eggs with Truffle, Shakshuka with Veal Bacon, and Hazelnut and Avocado Tartine with Feta Cheese. Don't miss their award-winning Blueberry Cuffin coffee, a perfect treat for World Coffee Day on October 1st. To book, visit dubaigolf.com/carine, call 04 417 9885, or email reservations@carine.ae.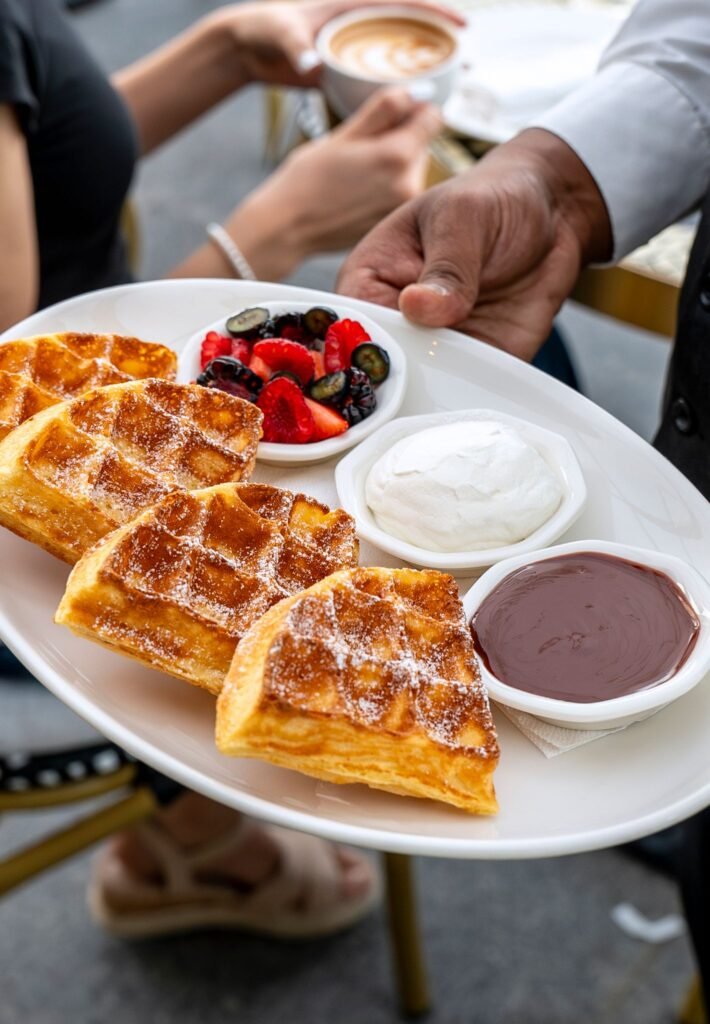 Also read: 50% Discount On All Sports Activities At Danube Sports World
2. Sfumato: Indulge in Morning Elixirs and Gourmet Breakfast Delights
Location: [Insert Address] Timing: Saturday (10 AM – 2 PM) and Sunday (All-day family breakfast with kids' entertainment)
Sfumato offers an exquisite experience with free-flowing boozy breakfast beverages on Saturdays, including Bellini, Rossini, and Mimosa. For a family-friendly Sunday gathering, enjoy a new kids' menu and entertainment. Their menu boasts a variety of reimagined breakfast classics like Eggs Benedict, Shakshuka, and Avocado on Sourdough. Kids' breakfast is priced at AED 55 per child. Perfect for a relaxed weekend with loved ones!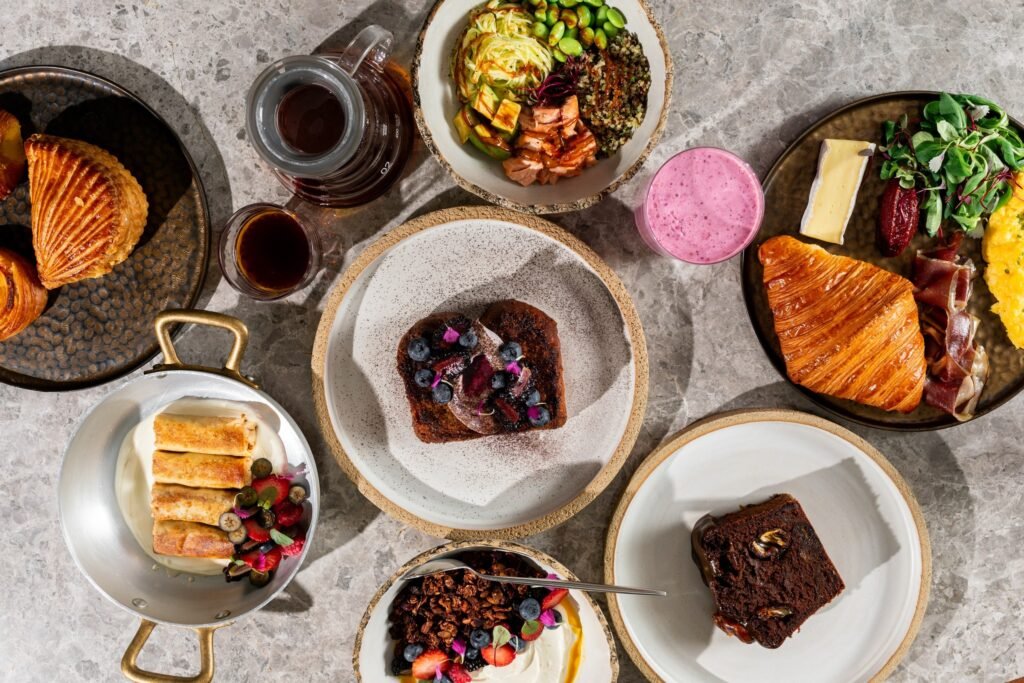 3. Farzi Café: A Unique Indian Breakfast Experience
Location: Mall of the Emirates and City Walk Timing: Friday-Saturday (10 AM – 12 PM), Sunday (10 AM – 1 PM)
At Farzi Café, you can build your own breakfast, choosing from eggs any style, sausages, mushrooms, guacamole, and more. If you're health-conscious, opt for fresh fruit or a mini muesli bowl. Sweet tooths will adore the brioche French toast and pancake options with various toppings. Wash it down with their 13 different types of juices and smoothies. It's the perfect start to a weekend shopping trip!
Advertisement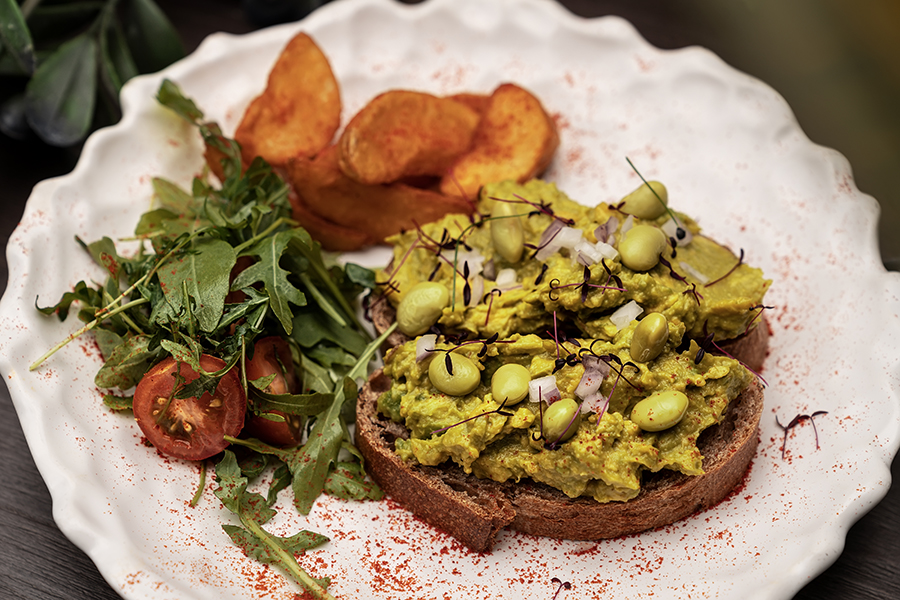 4. LDC Kitchen + Coffee: Unlimited Breakfast and Brunch
Location: Multiple Locations Timing: Saturday-Sunday (8 AM – 2 PM)
LDC Kitchen + Coffee offers a weekend deal at just Dhs69 per person, featuring unlimited breakfast and brunch options. Enjoy a laid-back start to your weekend with dishes like eggs any style, avocado toast, and fluffy buttermilk pancakes. They also cater to vegans with options like coconut almond pancakes. Don't miss their gluten-free oatmeal with chia and fruits.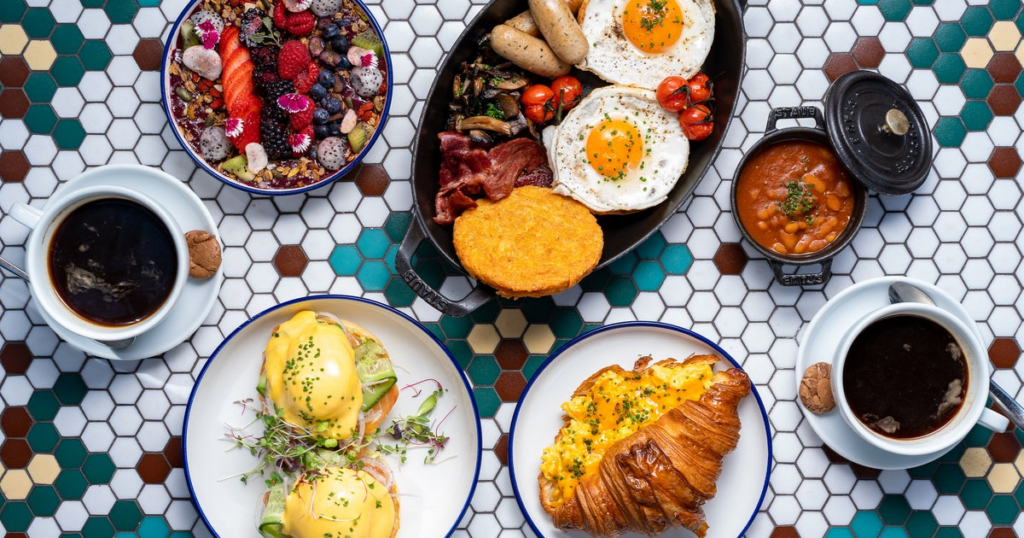 5. Planet Terra: Dubai's Homegrown Vegan Delight
Location: Ibis World Trade Centre Hotel Timing: Daily (8 AM – 12 PM)
For a vegan-friendly breakfast experience, head to Planet Terra at Ibis World Trade Centre Hotel. They serve açaí bowls, mushroom on toast with homemade cashew cream cheese, matcha pancakes, and more. Enjoy the tropical açaí bowl or avocado bruschetta with caramelized onion on sourdough. A paradise for plant-based food enthusiasts!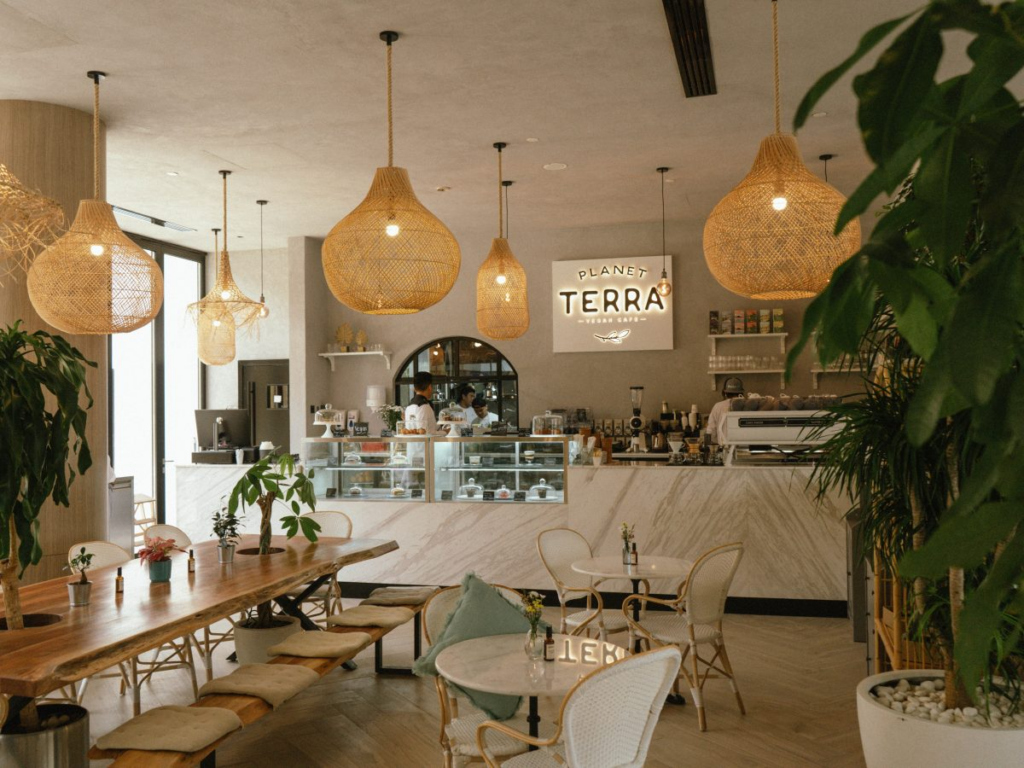 Also read: New High-End Chinese Takeaway, Jixiang Dim Sum, Now Open At Last Exit Al Khawaneej
So there you have it – five outstanding breakfast spots in Dubai to kick-start your weekend. Whether you're in the mood for gourmet classics, free-flowing beverages, or vegan delights, Dubai has it all to make your breakfast truly special. Enjoy your weekend dining adventure!
Advertisement