Are you eagerly seeking the finest Back-to-School tech deals for your kids? Your search ends here, at EROS, the leading electronic retailer in the UAE. Discover a world of exclusive back-to-school season promotions that are bound to leave you thrilled.
Make the most of this limited-time offer as EROS presents an impressive lineup of upgrade and exchange options, coupled with irresistible discounts on Laptops, Tablets, Smartwatches, and Headphones. These deals are tailored to empower students with the latest technology at prices that are truly unbeatable.
The excitement doesn't end there! EROS' latest Back-to-School tech deals pave the way for students to bid farewell to their old gadgets. Trade in your outdated laptops and devices, and you could enjoy a remarkable discount of up to AED 900 on your sparkling new gadget.
Mohammed Badri, the Managing Director of EROS Group, shared his enthusiasm: "As the upcoming academic year beckons, EROS is delighted to unveil our Back-to-School deals that cater to the evolving tech needs of students. This promotion underscores our unwavering commitment to delivering exceptional value and convenience to our valued customers."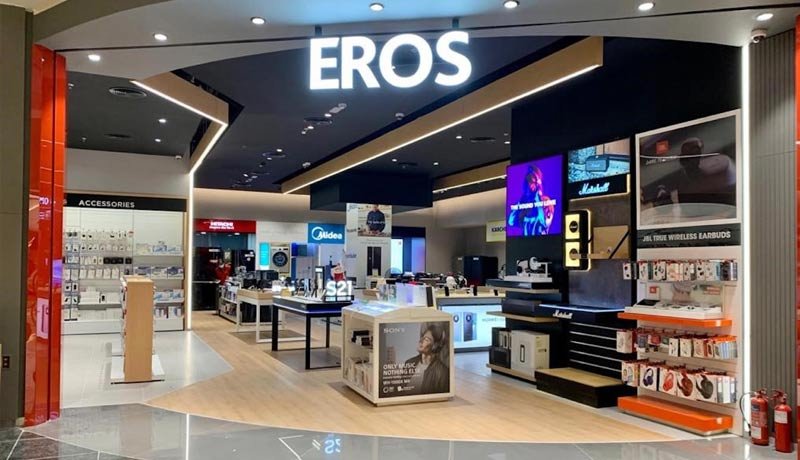 Also read: Dubai's Business Growth In July Shows Deceleration Compared To June Peak: S&P Global ReportDubai's Business Growth In July Shows Deceleration Compared To June Peak: S&P Global Report
Unbeatable Back-to-School Tech Deals: Your Path to Savings and Success
Intriguing highlights of EROS's Back-to-School Promotion include:
Acquire a stylish Samsung Monitor for just AED 149, transforming your study space instantly.
Shop for AED 500 and stand a chance to win a cutting-edge Galaxy Tab S6 (Offer valid from 7th to 16th August).
Spend AED 500 and unlock a phenomenal AED 3000 in savings with VOUCHER Skout Credits.
Experience the flexibility of 0% interest and easy payment plans, ensuring a seamless Back-to-School shopping experience.

Your window of opportunity is closing fast! Don't let these extraordinary Back-to-School tech deals slip away. Capitalize on EROS' exclusive offers to enjoy significant savings on your essential academic gadgets.
Seize your Back-to-School essentials today and embark on an academic journey filled with success and technological excellence. Remember, the key to unbeatable Back-to-School tech deals lies with EROS.
Advertisement