Acacia Lounge Celebrates Emirati Women's Day in style, where an exquisite afternoon tea experience awaits. Prepare to embark on a sensory journey that will tantalize your taste buds and uplift your spirits.
Acacia Lounge: Honoring Empowerment
On this special occasion, honor the remarkable women in your life by treating them to an unforgettable afternoon tea at the renowned Habtoor Grand Resort, Autograph Collection. Set against the backdrop of the luxurious resort, the Acacia Lounge is the perfect setting to enjoy an afternoon of sophistication and indulgence.
A Culinary Celebration for Extraordinary Women
Step into a world of self-empowerment and pampering, all while taking advantage of an exclusive offer designed to celebrate you. On August 28th, immerse yourself in the classic indulgence of Afternoon Tea, meticulously curated to provide a symphony of flavors and experiences. Priced at AED 195, the package also includes a special treat – for every paid Afternoon Tea, delight in one complimentary, ensuring that your culinary journey is shared with someone close to your heart.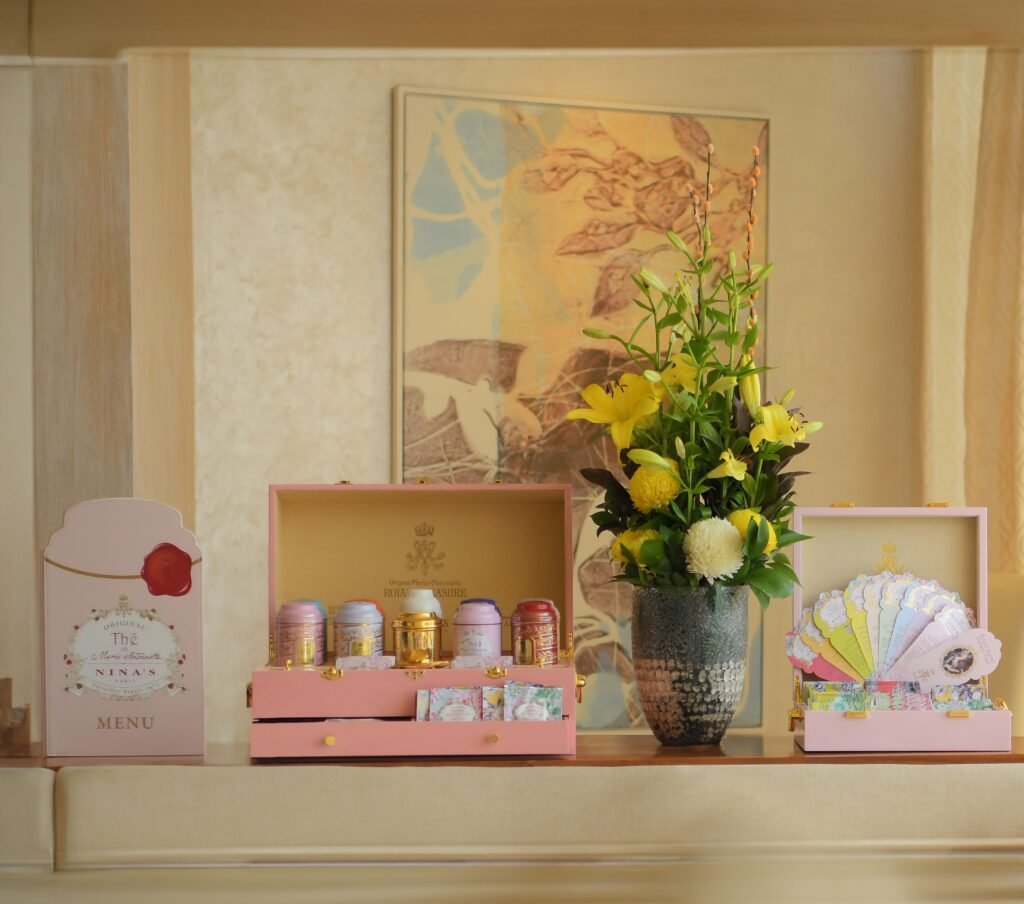 Also read: Aamara's Delectable Tribute To Women On Emirati Women's Day: Indulge In A Free Dessert Delight
The Acacia Lounge beckons you to embrace the spirit of women's empowerment and join in the festivities with this irresistible offer. Your taste buds will be treated to an array of delights, from time-honored scones to delectable sandwiches and divine cakes. Quench your thirst with a selection of rejuvenating hot beverages and explore a distinctive tea collection by Nina's Marie-Antoinette, featuring their signature flavors and captivating fragrances.
Advertisement

Creating Lasting Memories in Sophisticated Surroundings
As you step into the welcoming embrace of Acacia Lounge, you'll be creating cherished memories with your favorite women. Amidst the backdrop of captivating ambiance and relaxed sophistication, savor the elegant flavors of sweet delights. This is a celebration that encapsulates the essence of Emirati Women's Day – a tribute to the strength, grace, and achievements of women.
Also read: Ladurée Celebrates Emirati Women's Day With Exclusive "12 Signature Macarons" Tiara Collection
Mark your calendars for August 28th from 2 pm to 5 pm. It's the perfect opportunity to come together and relish in the joys of togetherness while treating yourselves to an opulent afternoon tea experience. Don't miss out on this chance to bask in the celebration of women's accomplishments, all within the alluring embrace of Acacia Lounge.
Date & Time: August 28 | 2pm to 5pm
Offer: Two for one
Price: AED 195 per person
Contact: +971 4 3995000 or E-Mail
Indulge, celebrate, and empower – all in the heart of luxury at Habtoor Grand Resort's Acacia Lounge. Book your seats now and let the celebrations begin.
Advertisement