Dubai, UAE, has secured a remarkable position in the global traffic flow index, according to the latest report by TomTom, a multinational company specializing in monitoring traffic congestion worldwide. The report showcases Dubai's exceptional performance in terms of travel time and traffic flow, surpassing major global cities. This achievement is attributed to Dubai's visionary leadership and robust infrastructure development under the Roads and Transport Authority (RTA).
A Closer Look at its Traffic Performance
Traffic Performance Outshines Global Metropolises: In the 2022 traffic index report by TomTom, Dubai emerges as a standout performer among 390 cities across 56 countries on 6 continents. The report assesses over 543 billion kilometers of road networks and highlights Dubai's remarkable Traffic Performance efficiency. When it comes to average travel time for a 10-kilometer journey in the Central Business District (CBD), Dubai impressively recorded only 12 minutes, surpassing cities like Los Angeles, Montreal, Sydney, Berlin, Rome, and Milan. This result outpaces the average travel time of 21 minutes per 10 km in the reference cities. Notably, the top-performing city on this index was Almere in the Netherlands, with 8 minutes per 10 km.
Superior Urban Traffic Performance: Dubai also excels in the urban traffic arena, achieving a travel time of 9 minutes per 10 km and an average speed of 59 km/h. This achievement places Dubai favorably among global cities. The report underscores Dubai's commitment to improving its road and transportation infrastructure, fostering efficient mobility for its residents and visitors alike.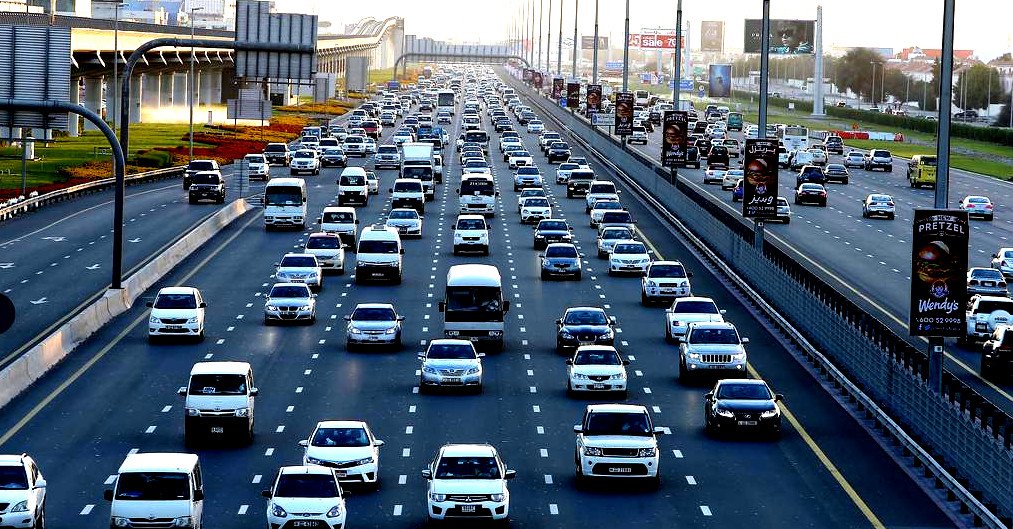 Also read: Acacia Lounge Celebrates Emirati Women's Day: Experience Elegance And Empowerment
Infrastructure Transformation Under RTA: The Roads and Transport Authority (RTA) of Dubai, under the leadership of His Highness Sheikh Mohammed bin Rashid Al Maktoum, Vice-President, Prime Minister of the UAE, and Ruler of Dubai, has played a pivotal role in Dubai's Traffic Performance success story. His Excellency Mattar Al Tayer, Director-General and Chairman of the Board of Executive Directors of RTA, expressed gratitude for Dubai's accomplishments in the Traffic Performance Index. The RTA, in line with the directives of Dubai's leadership, has undertaken numerous groundbreaking infrastructure projects that have redefined Dubai's road and transportation network.
Milestone Projects and Initiatives: The Dubai Metro, spanning 90 km, and the 11-km Dubai Tram exemplify the RTA's commitment to innovation and development. Over the years, RTA has expanded the road network's total length from 8,715 lane kilometers in 2006 to 18,475 lane kilometers in 2022. The number of bridges, underpasses, and pedestrian crossings has witnessed remarkable growth, demonstrating Dubai's dedication to creating a comprehensive and efficient infrastructure.
Advertisement

Achieving Global Competitiveness: Dubai's pursuit of excellence extends beyond infrastructure development. RTA's focus on public transport networks, transport policies, and traffic management systems has reduced reliance on private vehicles. The Traffic Control Centre and the Enterprise Command and Control Centre (EC3) are examples of Dubai's advanced technological implementations. This approach has not only elevated Dubai's global competitiveness but also earned it the distinction of having the world's highest-quality roads for five consecutive years.
Positive Societal and Economic Impact: The transformative efforts of RTA have not only contributed to Dubai's global positioning in terms of Traffic Performance and congestion levels but also yielded substantial economic benefits. The cumulative value of time and fuel savings resulting from these projects has surpassed AED 262 billion between 2006 and 2022. Moreover, the concerted efforts of RTA and Dubai Police have significantly reduced road incident-related fatalities from 22 cases per 100,000 of the population in 2006 to 1.9 cases in 2022.
Also read: UAE Humanitarian Aid: Sheikh Mohammed's Pledge On World Humanitarian Day
Promotion of Sustainable Mobility: Dubai's fully integrated public transport network has become the backbone of the city's mobility. From 163 million passengers in 2006, the ridership of public transport shared mobility, and taxis surged to 621.4 million passengers in 2022, averaging 1.7 million passengers per day. This achievement reflects a shift in societal attitudes toward embracing public transportation, ultimately reducing traffic congestion and fostering a culture of sustainable mobility.
Dubai's remarkable achievements in the TomTom Traffic Performance Index underscore the city's commitment to enhancing traffic flow, mobility, and infrastructure. With the visionary leadership of His Highness Sheikh Mohammed bin Rashid Al Maktoum and the unwavering dedication of RTA, Dubai's reputation as a global leader in efficient transportation continues to flourish. The city's journey toward becoming the world's best city for living is marked by its outstanding traffic performance and the remarkable transformation of its infrastructure.
Advertisement