As the world gears up to celebrate World Animal Day on October 4th, 2023, The Green Planet in Dubai beckons all nature enthusiasts and future zoologists to join in the festivities. The Green Planet, the Middle East's largest and only indoor tropical rainforest, is home to over 3,000 plants and animals, including some of the most unique and fascinating creatures on our planet.
World Animal Day theme
This year's World Animal Day theme, "big or small: we love them all," resonates deeply with The Green Planet's mission to celebrate and protect the incredible animals that call this rainforest home. The aim is to foster a deep appreciation for the diverse wonders of our natural world and highlight the crucial role we play in safeguarding it and highlighting its importance on occasions like World Animal Day.
Here are some of the remarkable residents you can meet for World Animal Day at The Green Planet:
Echidnas: These unique creatures lay eggs like birds or reptiles. Despite their small size, echidnas are essential for maintaining nature's balance. They have a talent for finding their favorite foods, including termites, ants, earthworms, beetles, and moth larvae. When harsh weather strikes, they use their clever instincts to seek refuge underground, under plants, or in hollow logs.
Thatcher, the Tamandua Anteater: Closely related to sloths, Tamandua anteaters are solitary mammals known for their curiosity, adorableness, and laziness. Keep an eye out for Thatcher in the Canopy level of the rainforest.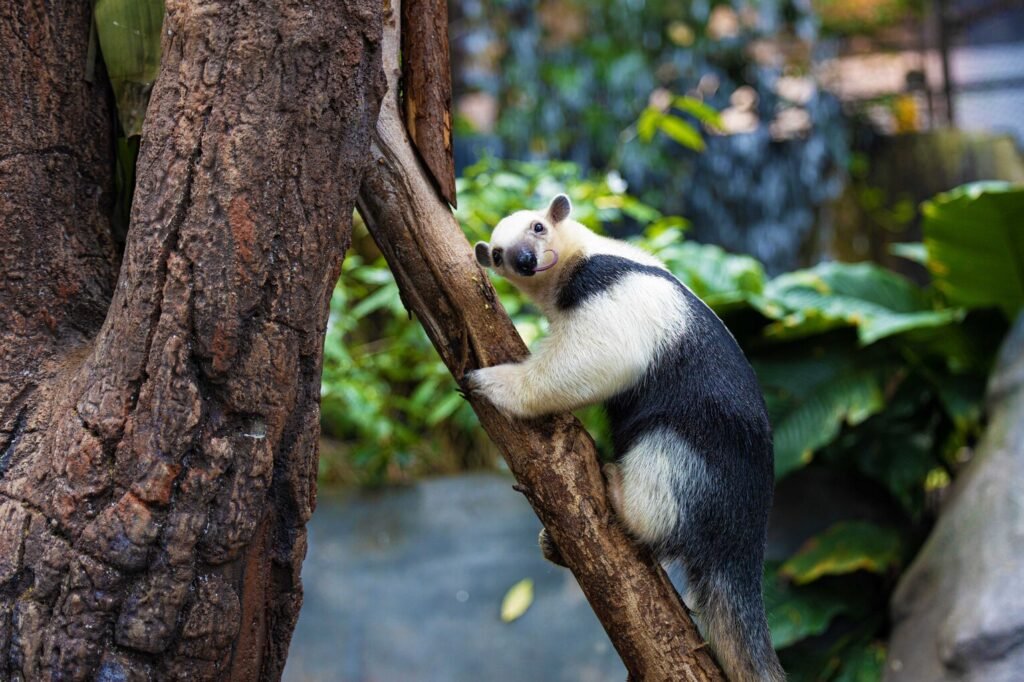 Also read: Mall Of The Emirates Rebrands With Innovation (socialkandura.com)
Cotton-Top Tamarin Twins: These 'New World' monkeys made their way across the ocean some 30 million years ago. They are part of The Green Planet's conservation breeding program aimed at ensuring genetic diversity within their species. With less than 2,000 mature individuals left in their home range of Colombia, these twins play a vital role in preserving their species.
Lonely Loris: A rare and endangered primate, Lonely Loris, was discovered abandoned and is now lovingly cared for at The Green Planet. Guests can spot Lonely, Amal, and their two offspring in the Creatures of the Night exhibit.
Advertisement

Goldie, the Blue and Gold Macaw: These macaws are commonly found in Central American and northern South American rainforests. They use their powerful beaks like a 'third foot' to help them climb and are essential to rainforest ecosystems.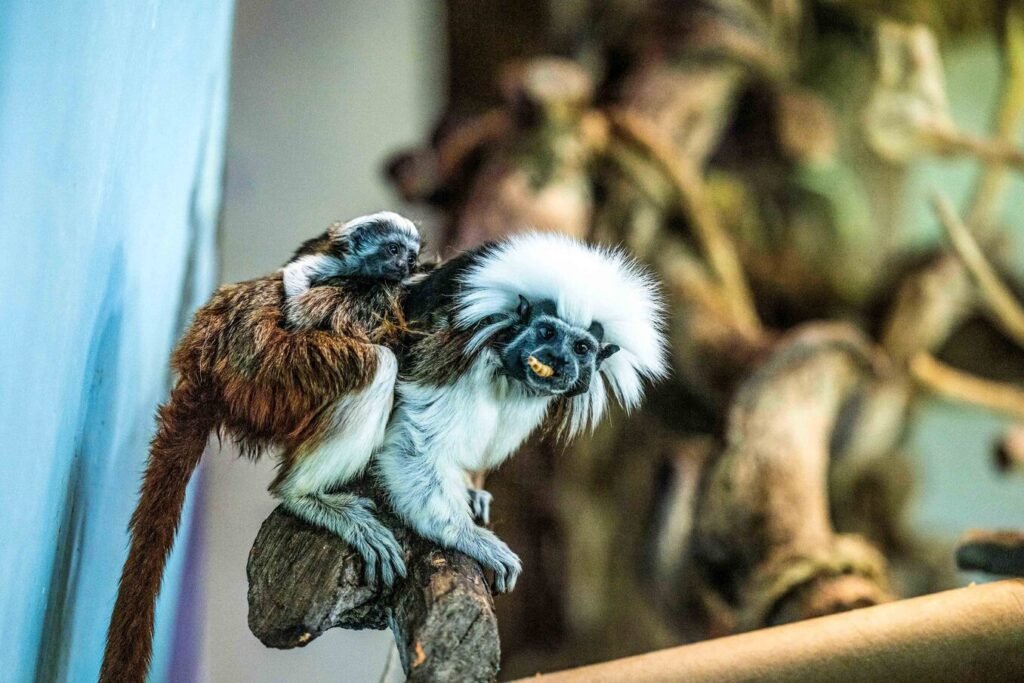 Roxy and Kendrick, the Ring-Tailed Lemurs: These social creatures bring a lively spirit to The Green Planet and can often be found roaming the indoor rainforest, seeking the perfect spot to sunbathe. As Madagascar's native lemurs face threats due to deforestation, illegal pet trade, and poaching, they play a vital role in the rainforest's conservation education program.
Black-and-White Lemurs: A recent addition to the lemur family, The Green Planet's first black-and-white lemurs are known for their striking black-and-white fur patterns, white ruffs around their necks, and bright yellow eyes. They are agile creatures often seen hanging from their feet, playing a crucial role in pollinating the rainforest.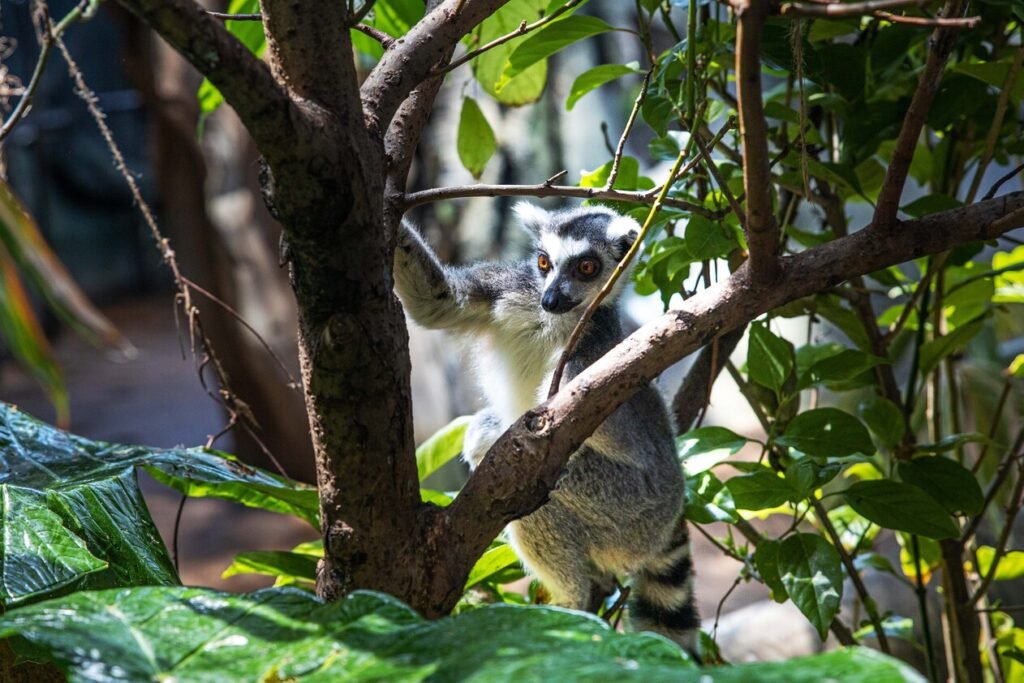 Also read: Dubai's Real Estate Sees Surge In Russian Investors Creating 'Little Moscow'
Lemon, the Sloth: This two-toed sloth is known for her slow behavior, sleeping up to 15-20 hours each day and being most active at night. At The Green Planet, Lemon munches on leaves and flowers, with additional fruits and veggies provided by the rainforest's biologists or guests during educational sloth interactions.
World Animal Day serves as a reminder that every creature, regardless of its size, is a vital part of our planet's intricate web of life. So, mark your calendars for October 4th, 2023, step into The Green Planet, and celebrate the world's incredible biodiversity while reaffirming our commitment to protecting it for generations to come.
For more information on The Green Planet, please visit www.thegreenplanetdubai.com and follow The Green Planet on social media for the latest updates.
This World Animal Day, let's unite in our love and appreciation for the remarkable creatures that share our planet and the crucial role they play in maintaining the balance of nature.
Advertisement