Trust Dubai to go a mile extra in anything, and it definitely won't disappoint you! The city is top notch when it comes to the latest technology, and transport and now residents can soon cycle down a gorgeous, smart cycling track, that will extend for 93 km. Sounds surreal, right? Get ready to cycle down 'The Loop'- a year-round climate-controlled building intended to encourage cycling and walking as Dubai residents' main modes of transportation. Here are the deets!
'The Loop' will become the smartest cycling highway in the world
The Loop, which will house a zero-emissions transportation system, would be run entirely on renewable energy thanks to kinetic flooring. It would be a multipurpose building with recreational activities for both locals and guests.
Its snaking structure, which is intended to serve as a centre for wellness tourism, might include a number of wellness hotels placed along it. With a range of hotels at different price points, developers hope to accommodate all kinds of travelers. Additionally, there would be athletic fields and exercise centers.
The Loop, will be housed in a curved glass building, will boast lush greenery and feature a number of small parks, playgrounds, and allotments. Produce may be grown inside the building using vertical farms, increasing the amount of locally produced food available in the city.
Advertisement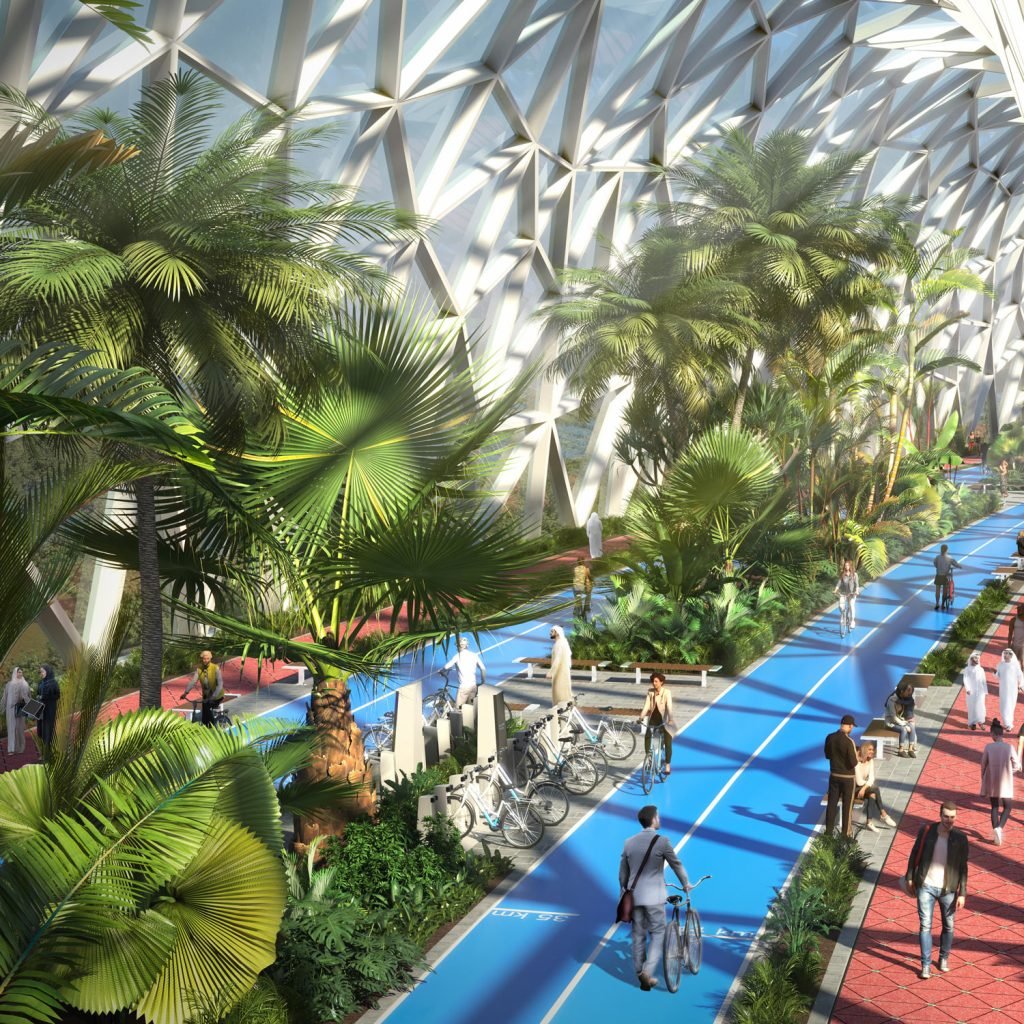 The proposal is still at the research and development stage, but if it is authorized, it may play a significant role in the city's goals to minimize vehicle dependence by allowing urban inhabitants to walk or cycle to necessary amenities just a short distance from their houses. The plans align with Dubai's goal of becoming one of the world's most livable cities.
There are several proposed routes for The Loop, including one that passes through the neighborhoods of Expo City, JLT, Al Quoz, Downtown Dubai, Meydan, and Academic City.
The project's initial phase is anticipated to be finished by the end of this year. If built, residents who use The Loop will be compensated for their daily cycling or step efforts. The more someone uses The Loop, the more rewards they will receive. Metrics would be tracked on an app. Dubai's goal to become a 20-minute city is compatible with The Loop.
We're so looking forward to this one! What about you?
Advertisement