Every brand out there makes it a point to be present on social media platforms where the customers are – these brands in particular have taken things the next level with their approach and content on Twitter!
Here are three brands that are absolutely nailing it on Twitter in UAE!

Careem – known for everything ranging from their wicked advertising viral videos to standing up for local causes has quite the personality on Twitter! When not responding to customer complaints and positive feedbacks – the social media team at Careem have their share of fun.
Here's what we're talking about.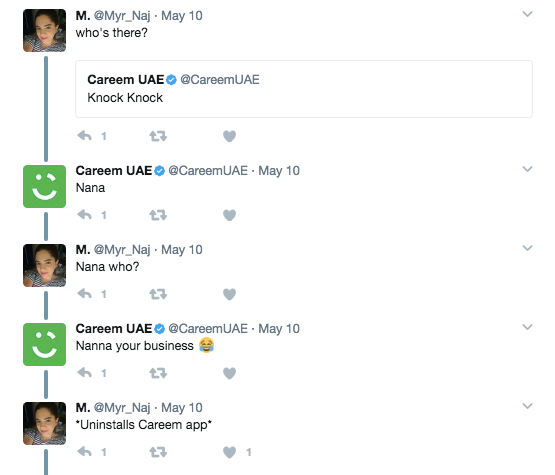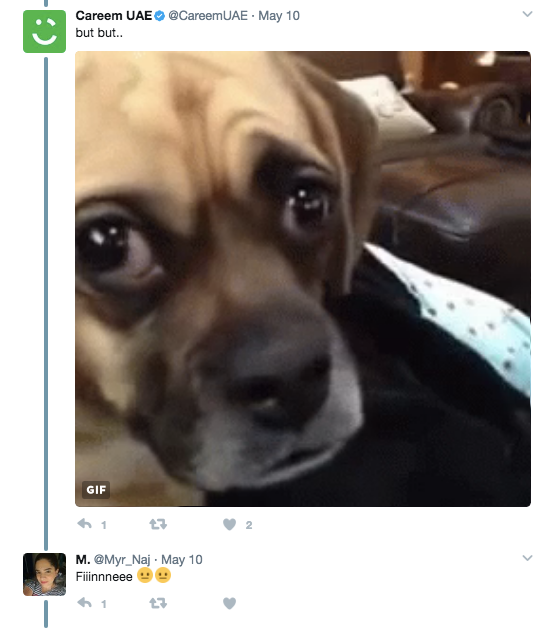 @Myr_Naj Knock Knock pic.twitter.com/V6kTR42QP9

— Careem UAE (@CareemUAE) May 10, 2017
And there's more.
The brand has got such a great presence in Twitter that people now message them out of the blue to strike a fun conversation. Social media goals right there!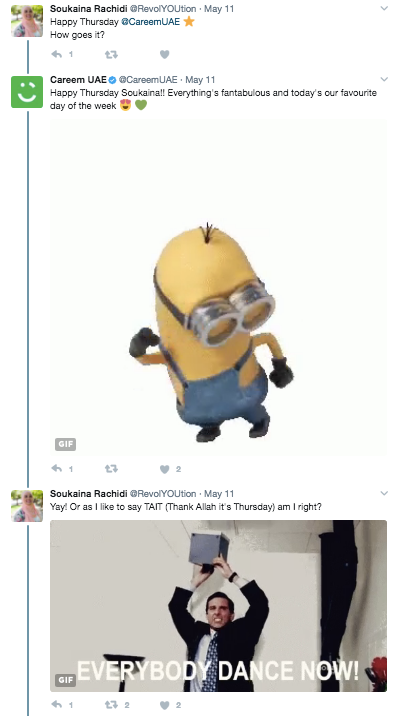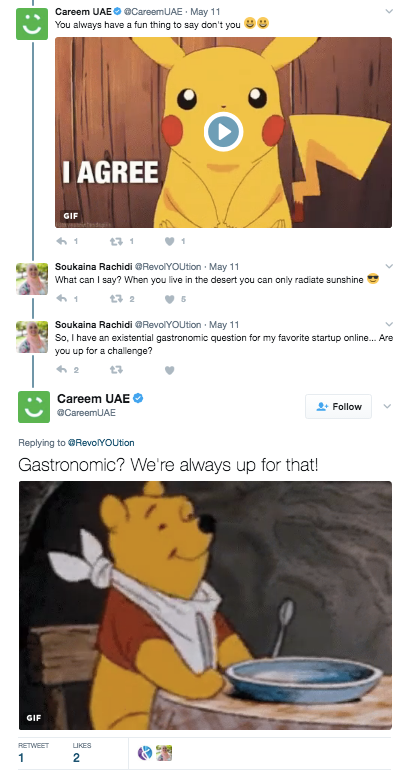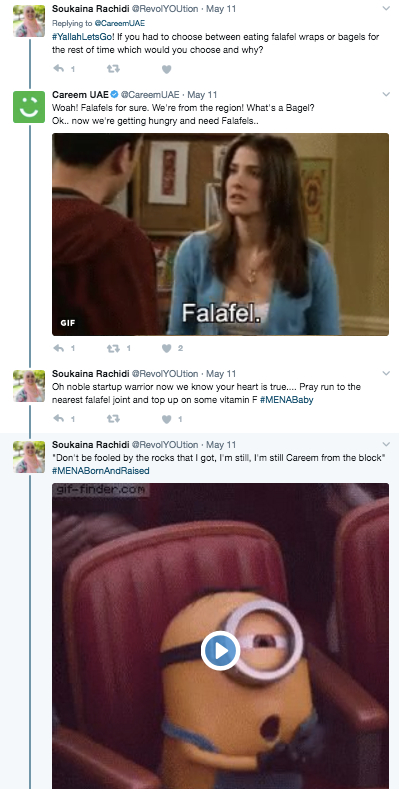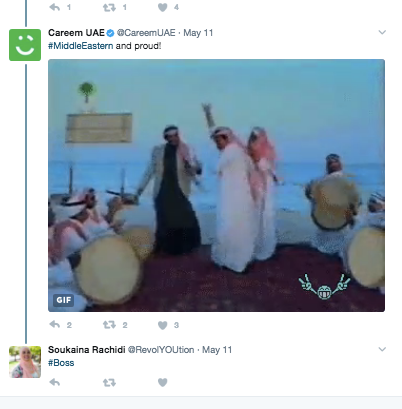 When you're a Swedish home furniture brand, being witty on social media can be a difficult task – this is how IKEA UAE's social media nails it on Twitter!
Here's some unrelated trivia about the name IKEA : The IKEA name combines the initials of IKEAfounder, Ingvar Kamprad, (IK) with the first letters from the names of the farm and village where he grew up – Elmtaryd and Agunnaryd (EA). The IKEA logo has hardly changed during the company's history and the 1967 version remains a consistent symbol of theIKEA

Advertisement

business.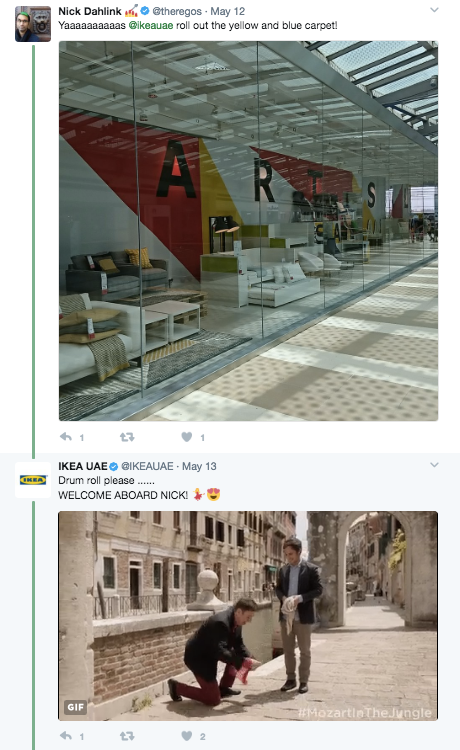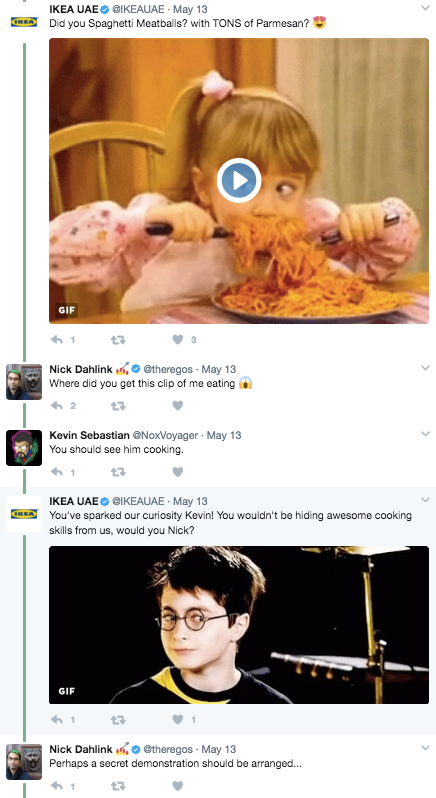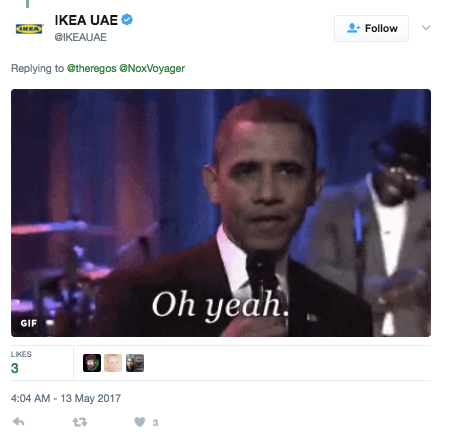 The next up on our list is a car rental company called PayPerKay
PayPerKay is a car rental company that's making waves with their Twitter account! They target a select group of influencers and individuals and get into conversations with them. They bring in their car rental element in a way or other but they sure know how to grab our attention!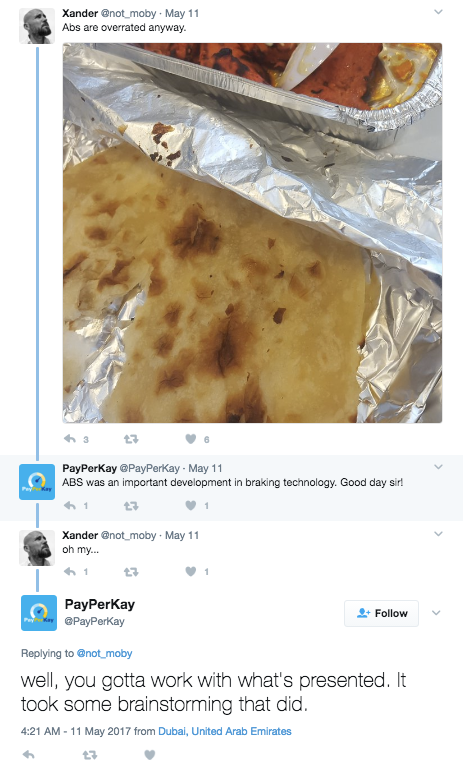 These brands sure do know how to make Twitter interesting for us! Here's what we can learn from these brands!
Creative conversations on Twitter gather more engagement than anything else.
Use witty GIFs in conversations to keep things interesting.
Don't be afraid to jump into a conversation – but don't completely highjack the thread.
It's not about promoting your products but just making your presence felt.
Be quick with what your response and always make sure to not cross the line with any customer.
Treat influencers and regular Twitteratis as equal.
Got something to add to this? Drop us a line in the comments below 🙂
Advertisement