When you think about fun, you have to think about Dubai too. The emirate not only offers fun attractions and immersive experiences but is also known to host some of the craziest and biggest music festivals and concerts. And if you love music and are frequent at concerts and music festivals, then here are the top four music festivals that you have to attend in Dubai in 2023 and early 2024. Read on and start planning now!
Also Read: Dubai Ranked 3rd Most Preferred Summer Destination For US Travellers
Music Festivals You Cannot Miss In Dubai
1. Sole DXB In December 2023
One of the longest-running music festivals in Dubai since 2014, Sole DXB, will take place at Dubai Design District (d3) from Friday, December 8, until Sunday, December 10. Being an independent community-driven platform leading voice for youth and contemporary culture in the Middle East, Sole DXB celebrates music, fashion, art and the creative community in the most fun way. The lineup is under wraps at present; however, throughout the year, artists like Petra Collins, Scottie Pippen, Kerby-Jean Raymond, Marwan Pablo, Khadija El Warzazia, Rapsody and more have performed; so we are sure the lineup for 2023 is going to be a great one.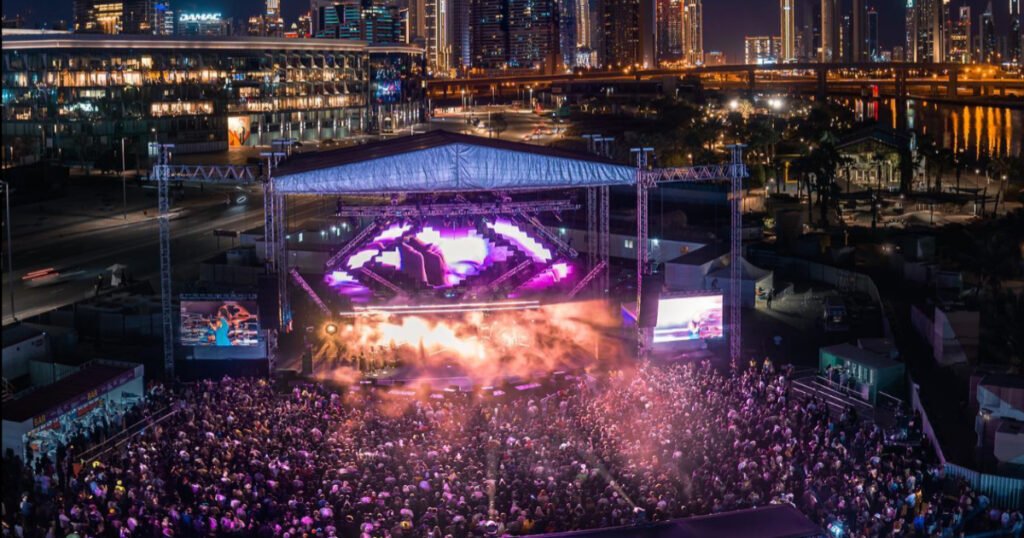 2. Defected Dubai In October 2023
If you are into house and commercial music, this music festival in Dubai is for you. Defected Dubai will take place on Friday, October 13 to Sunday, October 15. The line-up for the same is yet to be announced; however, tickets are now on sale. One day early bird ticket is priced at AED200 and the full weekend costs AED750. In terms of location, on October 13 it will take place at an undisclosed-warehouse location and on October 14th it will take place at Soul Beach. And the final day event on October 15th will be a pool party- the location is yet to be announced.
Advertisement

3. Untold Music Festival In February 2024
The world-famous UNTOLD music festival is all set to take place in Dubai on February 2024. And what makes it even more iconic is that the music festival will take place at Dubai's most note-worthy attraction- Expo City. The first-of-its-kind music festival in the Middle East, UNTOLD will feature an impeccable line-up of the biggest international live acts and DJs and transform Expo City into a musical land. Known to host the best artists, it usually features around 200 international artists annually and is THE festival for music lovers.
4. REWIND Music Festival In March 2024
The famous Rewind festival, which is also one of the biggest 80s and 90s music festivals in the UK, is all set to return to Dubai in March 2024. The festival will be hosted at Bla Bla Dubai and is in association with Live Nation. The final dates for the festival are- March 1st and 2nd in 2024. When it comes to the event- it will be packed with lots of fun performances, food stalls, and of course, will house plenty of bars. In terms of pricing, general admission tickets will cost AED399, and VIP entry is AED650. Tickets can be booked from the REWIND Fest DXB website.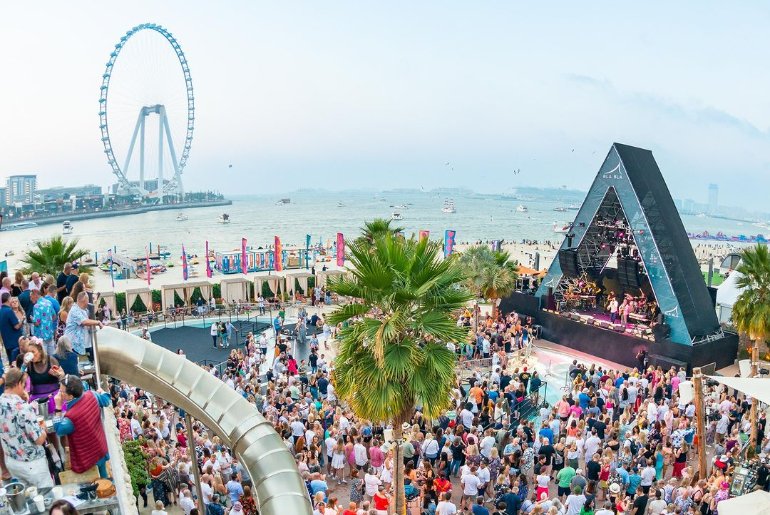 Also Read: 5 Beautiful Mosques You Must Visit In UAE
Besides this, Asha Bhosle, the icon of Indian music, has chosen the Coca-Cola Arena stage to celebrate her 90th birthday. As part of her birthday celebration, Asha Bhosle will perform her superhit chart-topping songs on September 8th. Tickets for the same can be purchased on Coca-Cola Arena's website, and pricing starts at AED90 and goes up to AED5,000.
Advertisement